The Writing Life of: David Ahern
David Ahern
This week on 'The Writing Life of:' I am thrilled to be interviewing author David Ahern. David will be sharing with us detail of his writing life, telling us all about his latest book 'Madam Tulip and the Bones of Chance', which was released on 12th April 2018, and answering a few fun questions too. Post contains affiliate links.
So without further ado I'll hand you over to David Ahern.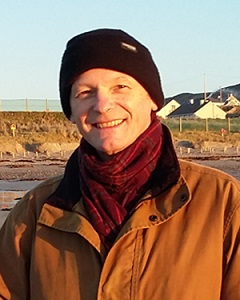 David Ahern grew up in a theatrical family in Ireland but ran away to Scotland to become a research psychologist and sensible person. He earned his doctorate but soon absconded to work in television. He became a writer, director and producer, creating international documentary series and winning numerous awards, none of which got him free into nightclubs.
Madam Tulip wasn't David Ahern's first novel, but writing it was the most fun he's ever had with a computer. He is now writing the fourth Madam Tulip adventure and enjoys pretending this is actual work.
David Ahern lives in the beautiful West of Ireland with his wife, two cats and a vegetable garden of which he is inordinately proud.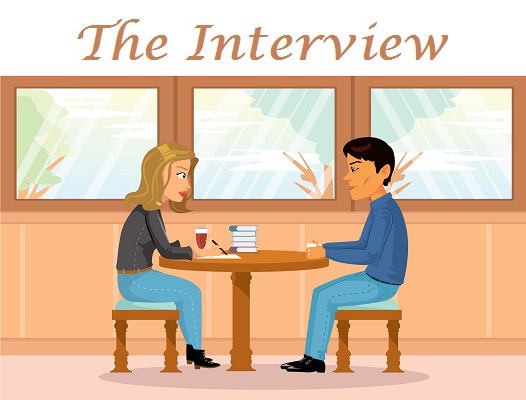 1) As a child what did you want to do when you grew up?
I was strangely devoid of ambition.  I'm still wondering when the grownup part will start.
2) Who were your favourite childhood authors?
When I was about eight, my grandfather gave me a complete works of Dickens. I was way too young, but I read them all anyway. Magic. I loved the Narnia books too. And a book by Hilda Lewis, 'The Ship that Flew' always sticks in my mind, although it must have been an old book when I found it. A fairly well-off man in our village moved away and left a barn full of stuff he told us kids we could pillage as we wanted. I got scores of books (as well as half a luger pistol with a bullet in the magazine, a war trophy I think, but that's another story).
3) At what point in your life did you realise you wanted to be a writer?
I can't say I ever wanted to be a writer. It's just something I do. Like growing onions.
4) How did you go about following that dream?
In my twenties I directed and co-wrote a solo play with and for my mother, who is a wonderful actress. Believe me, if your Ma is waiting, you finish the thing. So after that, I just kept writing.
5) What is your writing day like? Do you aim for a certain amount of pages or words before you stop for the day?
Like every writer these days, I have to fight for the time. I don't much mind how many words I do, but there had better be something. Research and plotting don't count.
6) Did you ever consider writing under a pseudonym?
I do, on the principle of deniability.
7) Do you have any strange habits before starting, or whilst in the midst of writing?
There's nothing strange about staring blankly out the window.
8) Do you write longhand, typewriter, or on a computer?
I couldn't write without a computer. If civilisation collapses, I guess having to write longhand will be the least of my problems.
9) How many books have you written? Do you have any unpublished work?
Four novels and a fifth in progress written, one unpublished. Lots of plays written, only one produced, although it's hugely successful and still regularly performed.  Something about the way I think sends the artistic directors of theatres running for cover.
10) Are you a plotter or a pantser?
A bit of plotting and bit of pantsing. I write character-driven stories, so I have to let the characters take me where they want to go. On the other hand, a mystery has to be cleverly put together, so you need to plan.
11) Do you read all the reviews left for your book(s)?
I do read them, and I'm glad to get reviews. I spent so long working in showbiz generally that negative comments don't much bother me.
Concerning your latest book: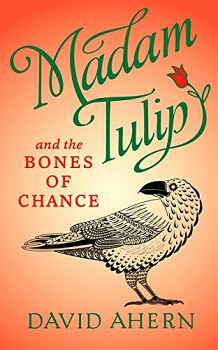 Madam Tulip and the Bones of Chance


Madam Tulip Mysteries Book Three
Author – David Ahern
Publisher – Malin Press
Pages -288
Release Date – 12th April 2018
Format – ebook

A surprise role in a movie takes actress Derry O'Donnell to a romantic castle in the Scottish Highlands. But romance soon turns to fear and suspicion. Someone means to kill, and Derry, moonlighting as celebrity fortune-teller Madam Tulip, is snared in a net of greed, conspiracy and betrayal.
A millionaire banker, a film producer with a mysterious past, a gun-loving wife, a PA with her eyes on Hollywood, a handsome and charming estate manager—each has a secret to share and a request for Madam Tulip.
As Derry and her friend Bruce race to prevent a murder, she learns to her dismay that the one future Tulip can't predict is her own.
12) How long did it take you to get from the idea's stage to your date of publication?
A little over a year.
13) How did you come up with the names for your characters?
They arrive with names already, somehow.
14) Can you give us an insight into your main character(s) life?, What makes them tick?
Ah, for that you have to read the books.
15) Which was your hardest scene to write?
I can't say anything is harder than anything else. I guess, like for all mystery writers, endings matter.  I like when all the threads are elegantly tied up. That takes a little work.
16) How did you come up with the title of your book?
Telling fortunes by casting bones figures in the story, so the title came naturally. And I have an unfashionable interest in the role chance plays in lives.
17) Did you get a family member/friend to read your work before sending to the publishers?
I have a wonderful team of beta readers who make honest and helpful comments on the late drafts.
18) What process did you go through to get your book published?
I'm lucky in that I have a TV production company with a small publishing arm. I'm sort of the boss and not the boss at the same time.
19) What did you do once you had written the final word in your book?
I'll be honest, I'm such an inveterate rewriter and editor, I probably started all over again.  But I'll admit a drink probably entered into the picture somewhere.
20) What's next for you, writing-wise?
Madam Tulip #4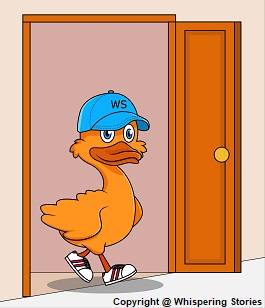 1) What's your favourite food?
Thai.
2) If you had a box of crayons and you could only choose one, which colour would you choose?
Red.
3) What movie could you watch over and over again?
Death in Venice.
4) What would be the top song on your playlist?
'Reasons to be Cheerful' by Ian Dury and the Blockheads, and I want it played at my funeral.  Anyone who rhymes 'slap and tickle' with 'Vincent motorsickle' should be canonised.
5) If you won millions, what would be your first purchase?
A huge mattress to put it under. This is Ireland. We have strange ways with banks.
6) A talking duck walks into your room wearing a baseball cap and sunglasses, whats the first thing he says to you?
One book on picking mushrooms and you thought you were an expert.
You can find out more about David Ahern by visiting the website/social media sites below.
@daveahernwriter
Facebook
Goodreads
I would like to say a big thank you to David for sharing with us details of his writing life, and for a wonderful interview.