The Writing Life of: Lizzie Page
Lizzie Page
This week on 'The Writing Life of:' I am thrilled to be interviewing author Lizzie Page. Lizzie will be sharing with us detail of her writing life, telling us all about her latest book 'The War Nurses', which was released on 17th April 2018, and answering a few fun questions too. Post contains affiliate links.
So without further ado I'll hand you over to Lizzie Page.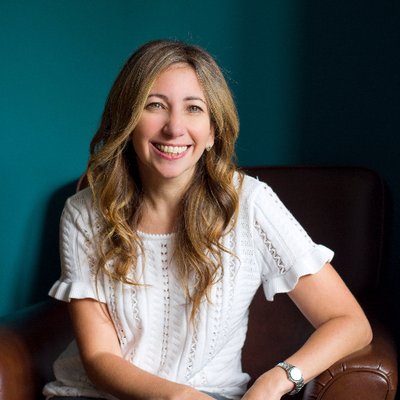 I was born in February 1971, in Essex, England. After studying politics at Warwick University, I worked as an English teacher in Paris and then for five years, in Tokyo. I then went to live in London, and had various uninspiring jobs there.
I did an MA in creative writing at Goldsmiths and came back to live in Essex a few years ago and have worked in marketing, teaching, assisting, etc ever since.
My partner Steve, three children and cockapoo all conspire to stop me writing.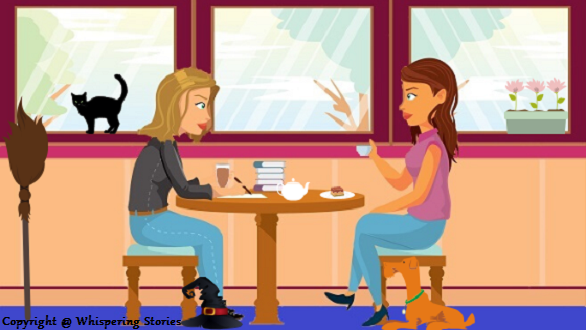 1) As a child what did you want to do when you grew up?
I wanted to grow up! I was a very "earnest" kid, and I worried about nuclear war (tbf this was the 1970's.) and my older brother took great pleasure in telling me we were all going to die.
2) Who were your favourite childhood authors?
Like many of my contemporaries, I enjoyed Enid Blyton.  I also liked Eve Garnett's 'Family from one end street', Nina Bawden's peppermint pig and Judith Kerr's 'When Hitler stole Pink Rabbit'.
Since I've had children, its been a pleasure to discover the classic children's books which I didn't read back then (so busy was I building nuclear shelters in the garden!): Pippi Longstocking by Astrid Lindgren is my new favourite.
3) At what point in your life did you realise you wanted to be a writer?
I enjoyed writing stories at school but didn't see how it could be a job. In my early twenties, I think I decided I wanted to have a go at making a living from it – that's over 25 years ago, dammit!
4) How did you go about following that dream?
I didn't always follow that dream. I was quite (very) easily distracted.  I travelled. I worked. I reproduced. But I always read a lot and in 2002, I did an MA in writing at Goldsmiths. Then I had more children, so the dream was put aside for a bit more.
5) What is your writing day like? Do you aim for a certain amount of pages or words before you stop for the day?
It depends what the kids are doing.  Usually, I take them to school, sort out the house, go to their endless assemblies, football matches, running tournaments and then get down to it – or not.
6) Did you ever consider writing under a pseudonym?
Lizzie Page IS a pen-name. Why? I guess, it's because I have a modern-sounding name that is awkward to spell and we wanted something a bit more saga-writer-like.  Plus there is something both psychologically 'freeing' and 'safe' about having a different identity. If I screw up, I can say 'that was Lizzie' – it wasn't me.  (That's a bit weird, isn't it?)
7) Do you have any strange habits before starting, or whilst in the midst of writing?
I get up a lot, click onto FB, twitter, eat biscuits or make coffee.  I think that's all fairly normal though.  I do get very immersed in the process and it's a struggle to then switch off, pick up the kids and interact. My body may be warming up fish-fingers and over-seeing spellings, but my mind is in a cellar house in Ypres in 1916.
8) Do you write longhand, typewriter, or on a computer?
Only on the pc when I'm at home, but when I'm out and about, I'll write on anything. Envelopes, Christmas cards, bus tickets. I do have notebooks but of course I never have them when I need them.
9) How many books have you written? Do you have any unpublished work?
Yes, mountains of it. I had several 'near misses' before 'The War Nurses' was published. Now, I can say, that its all good learning: at the time though, its terribly painful.
10) Are you a plotter or a pantser?
Both really.  I plot the broad outline but it is subject to loads of change.
11) Do you read all the reviews left for your book(s)?
I probably will. And I have no strategies or mechanisms in place apart from alcohol.  My husband will help hopefully. He's good at 'putting things in perspective' ie. Saying 'Meh, don't worry about it'.
Concerning your latest book: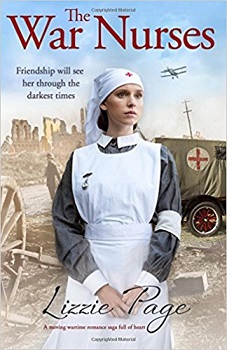 The War Nurses


The War Nurses Series Book One
Author – Lizzie Page
Publisher – Bookouture
Pages – 342
Release Date – 17th April 2018
ISBN 13 – 978-1786813732
Format – ebook, paperback, audio

1914 – Two young nurses pledge to help the war effort: Mairi, a wholesome idealist hoping to leave behind her past and Elsie, a glamorous single mother with a weakness for handsome soldiers. Despite their differences, the pair become firm friends.
At the emergency medical shelter where they're based, Elsie and Mairi work around the clock to treat wounded soldiers. It's heart-breaking work and they are at constant risk from shelling, fire and disease. But there are also happier times… parties, trips and letters. And maybe even the possibility of love with an attractive officer in their care…
But as the war continues and the stress of duty threatens to pull the two women apart, will Elsie and Mairi's special nurses' bond be strong enough to see them through?
Based on a true story, this is a WW1 saga that will make you smile and cry, perfect for fans of Diney Costeloe, Soraya M. Lane and Donna Douglas.
12) How long did it take you to get from the idea's stage to your date of publication?
A long time.  Too long. You don't want to know how long!
I wrote the story for stage first in 2014, then slowly began adapting it after that. I can remember thinking, I can't do it, I can't get the right 'voice'.  But once I'd decided on the structure with first-person narrative, it went much smoother. I sent some of it to my lovely agent, Terese Coen at Hardman and Swainson. I don't know if the fact that it's set in Belgium (She's from Belgium) helped, but she liked it and encouraged me to write more.
13) How did you come up with the names for your characters?
Mairi and Elsie are the names of real-life people.  I did consider changing their names but it is such a unique story that I thought it was better to stick to them.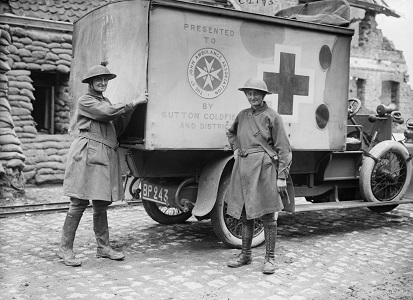 14) Can you give us an insight into your main character(s) life?, What makes them tick?
Mairi Chisholm is inexperienced, idealistic and generous.  She's a loyal friend but she has very high expectations of others and this can lead to heart-ache.
Elsie Knocker is a force of nature, exuberant, strong and sexual, a single mother.
Mairi is in awe of Elsie (as I am!).  They spent three and a half years together living in a tiny cellar in a war-zone.  Their relationship was intense but also fragile.
15) Which was your hardest scene to write?
For me, it's always the first scene. It has to do so much. It has to lay-out the stall nicely to get the reader engaged, it has to set the atmosphere, introduce the characters, give us a good hook.  It's a big ask.  Gah.  Sometimes, I wish there wasn't a first scene, and that everyone just dived in where they felt like it!
16) How did you come up with the title of your book?
With great difficulty.  Earlier incarnations included: 'Elsie Knocker', 'Entrenched' and 'Madonnas of the Western Front'. My editor, Kathryn Taussig suggested 'The War Nurses' and after all my struggles with convoluted titles, I liked the simplicity/truth of it.
17) Did you get a family member/friend to read your work before sending to the publishers?
I was going to say no, but yes, actually, I did give the first few chapters to a few friends who were encouraging and kind – as is their nature! Then it went to my agent.
18) What process did you go through to get your book published?
My agent sent out the mss and for some time there was a horrible silence.  From previous experiences, I knew that in publishing: no news is bad news.  I was quite low about it, because I had already had one mss out that hadn't been picked up: Two mss rejected in one year would be quite a feat.
Anyway, it was the summer holidays, husband and children were on our way to see Mama Mia in London, and I got an email saying that Kathryn Taussig, an editor at Bookouture was v. interested. It sounded positive, but I didn't know exactly what it meant: I was cautiously excited all the way through the show and even more tearful than usual through 'I have a dream' and 'Slipping through my fingers'.
19) What did you do once you had written the final word in your book?
You imagine the writer thumping out the words 'the end' and then going phew, time to relax/party. That's not me.  Unfortunately, there's no final word for me, it's a constant, never ending, circular, editing, nail-biting, neurotic process.
20) What's next for you, writing-wise?
I'm editing book two in the trilogy 'The War Nurses at Christmas' which will be out in November 2018, all being well.  This one is inspired by a wonderful war nurse, writer and poet: Mary Borden.  Then onwards and upwards for Book Three!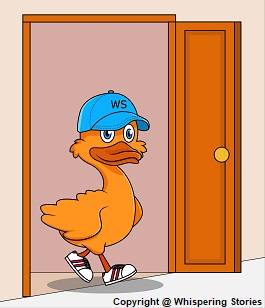 1) What's your favourite food?
Crisps.  What an accolade it would be to have a tasty crisp named after you! A Lizzie Page salty crisp.  Mm.
2) If you had a box of crayons and you could only choose one, which colour would you choose?
Hmm, if I wanted an item of clothing – I'd chose black, if it were colour of walls, I'd chose blue, but colour of a crayon, I'd definitely chose red.  Crayons must be red. I wonder what that says about me?
3) What movie could you watch over and over again?
Dr Zhivago. I've loved it since I was a child. It reminds me of my Mum, she loved it too.  I get something different from it every time.  I love epic, sprawling sagas where normal lives are caught up with huge historical events.
Yevgraf: Tonya – can you play the balalaika? David: [her boyfriend] Can she play?! She's an artist! Yevgraf: And who taught you? David: No-one taught her! Yevgraf: Ah… then it's a gift.
Even seeing those lines here gives me the shivers!
4) What would be the top song on your playlist?
Eek. My favourite songs change all the time.
In honour of 'The War Nurses' though, I'm going to choose: Radiohead's Harry Patch (In Memory Of) and also Louise Jordan's 'No Petticoats here' – She has written a beautiful song about Mairi and Elsie!
5) If you won millions, what would be your first purchase?
Off-street parking. I don't care about the house, but the off-street parking is a must! Having nowhere to park is the bane of my life!  The struggle is real!
6) A talking duck walks into your room wearing a baseball cap and sunglasses, what's the first thing he says to you?
'Mu-um, can I go on the X-box…' That's what most people walk into the room and say to me, why would a duck be any different?
You can find out more about Lizzie by visiting the website/social media sites below.
@LizziePagewrite
Facebook
Goodreads
I would like to say a big thank you to Lizzie Page for sharing with us details of her writing life, and for a wonderful interview.