The Writing Life of: Q.L. Pearce
Q.L. Pearce
This week on 'The Writing Life of:' I am thrilled to be interviewing author Q.L. Pearce. Q.L. Pearce will be sharing with us detail of her writing life, telling us all about her latest book 'Spine Chillers', which was released on 30th November 2016, and answering a few fun questions too.
So without further ado I'll hand you over to Q.L. Pearce. Post contains affiliate links.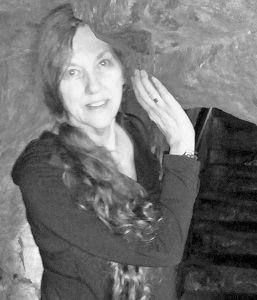 Q.L.Pearce is the author of more than 120 books for young readers, from picture books to YA, as well as film tie-in books for the Fox animated film Titan AE and the Universal animated series Land Before Time.
Red Bird Sings: The Story of Zitkala Sa (Carolrhoda Books, with co-author and illustrator, Gina Capaldi), received several awards including a Carter G. Woodson Book Award gold medal from NCSS and a Moonbeam Children's Book Award gold medal. Her fiction includes the popular middle grade series, Scary Stories for Sleep-Overs italisize (Price, Stern, Sloan).
Q.L. Pearce believes strongly in the value of scary books for young readers. When asked what credentials she has which qualify her as an expert in this area she replies, "I was a child once. That was very scary."
---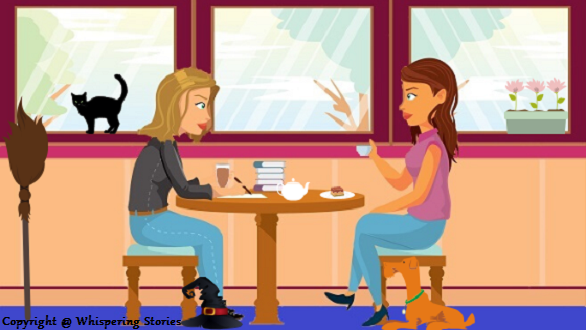 1) As a child what did you want to do when you grew up?
I'm originally from Kitchener, Ontario and I spent my early years in Baranquilla, Colombia. We arrived in the United States when I was five and we lived on an island near the Gulf coast of Florida. I loved to swim and I truly hoped that there was some sort of career path for me as a mermaid.
I also loved telling stories. We eventually moved to Palm Springs in the California desert so I scratched mermaid off the list and focused on storyteller.
2) Who were your favourite childhood authors?
I adored the Noddy books by British author, Enid Blyton. After that I started on the Nancy Drew books and read every one of them. Although Carolyn Keene was a pseudonym for a host of ghostwriters, at the time "she" was my favorite author.
I would read anything that had mystery, haunted, ghost or phantom in the title. When I was a teen I read Animal Farm and Catcher in the Rye and I've read both several times since. Funny how my attitude about Holden Caulfield changes the older I get.
When it comes to horror, Shirley Jackson is my favorite author of all time and The Haunting of Hill House is my favorite book. She wrote wonderful short stories as well. I've always loved the short story form. I'm a child of the Twilight Zone age so I favor tales with unusual twists and turns over stories that are gory.
3) At what point in your life did you realise you wanted to be a writer?
I won my first school writing contest in third grade and my first city sponsored contest at age eleven. By that time I was hooked.
4) How did you go about following that dream?
I started sending short stories to magazines. Once I began seriously submitting I gathered an extensive collection of rejections. Over the course of years the rejections went from definite "no" to "no, but keep submitting."
My first contract with a major publisher was for an activity book about dinosaurs. It was with Price Stern Sloan. My first contract for fiction also came from Price Stern Sloan when they published the middle grade short story series, Scary Stories for Sleep-Overs. It did very well.
5) What is your writing day like? Do you aim for a certain amount of pages or words before you stop for the day?
When I write I usually sit at my dining room table. I have an actual home office with a desk, but my dogs prefer the main room and I like to work with them close by. I begin my day with meditation even before my first cup of coffee. I start my reading and research mid-morning then spend two or three hours writing.
My dogs take me out for walks a couple of times a day and I use that time to brainstorm. I usually write for another hour or so at the end of the day.
I hate an empty page so when I'm working on a first draft I just keep going. I write anything as long as words are going on the page. Once I have something to work with I can go back and edit and tweak the manuscript into shape. Thirty perfect pages would be a perfect day, but I'm actually happy with anything over three.
6) Did you ever consider writing under a pseudonym?
I once wrote under a pseudonym for a series of fun craft books. Other than that I've used my own name.
7) Do you have any strange habits before starting, or whilst in the midst of writing?
I like to have an object at hand that represents what I'm writing about. I'm working on a manuscript now that takes place in England. Near my computer I have a glass jar that contains a tiny pinecone, pine needles and the feather of a magpie, all collected during a stay in Cambridge.
I don't know if it would be considered strange, but one thing that I won't do is have an animal come to harm just to further the story. I get very upset when a writer kills of a dog or cat to show the danger or ratchet up the tension. Early in my career I wrote a story in which a cat disappeared in the vicinity of a killer plant. I still regret that.
8) Do you write longhand, typewriter, or on a computer?
I sometimes write notes longhand, but generally I write on my Mac.
9) How many books have you written? Do you have any unpublished work?
I have written more than 150 books including educational, nonfiction, biography, and fiction for all age ranges. My absolute favorite, though, is scary fiction for middle grade to YA readers.
I have a lot of unpublished work in various states of completion. I probably have a dozen novels, picture books and nonfiction books that have yet to make it into print. I never give up hope though!
10) Are you a plotter or a pantser?
A bit of both. For nonfiction I work with an outline. For fiction I loosely sketch out the beginning, middle, and end of each manuscript, get to know my characters, then start writing. I'm often surprised where the story takes me.
11) Do you read all the reviews left for your book(s)?
I do read reviews. I think a writer can learn from every review, good or bad as long as you don't take it personally. You have to use what helps you to grow and leave the rest.
I remember when Scary Stories for Sleep-Overs came out it received a "bad" review early on. The reviewer said that it seemed that before writing the collection I had downed a bottle of wine and watched a Twilight Zone marathon. I actually took that as a compliment since I loved Rod Serling. The series went on to sell in the millions.
Concerning your latest book: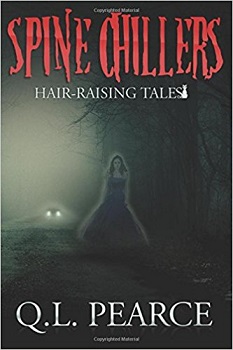 Spine Chillers


Hair-Raising Tales Book One
Author – Q.L. Pearce
Publisher – Createspace
Pages – 106
Release Date – 30th November 2016
ISBN-13 – 978-1539953296
Format – paperback

The town of Saltlick Bluff is famous for an urban legend. Does the spirit of a young girl wait on a misty cliff-hugging highway for her ride to the prom?
In the house on Beech Street a terrible tragedy occurred. Now neighbors won't look at the place as they pass. Those who live nearby draw their blinds and shutter their windows after dark. What are they afraid of?
Hale Hallow Woods seems sinister and menacing even in the light of day. Does a thirst for revenge beat near its dark heart? The answers lie within these pages, just waiting to send a chill up your spine!

12) How long did it take you to get from the idea's stage to your date of publication?
It took about eight months to write the individual stories and another four or five to rewrite.
13) How did you come up with the names for your characters?
I draw names from friends, family, and young readers I have met.
14) Can you give us an insight into your main character(s) life?, What makes them tick?
In my latest short story collection, Spine Chillers: Hair-raising Tales, the characters are generally tweens and teens. They are in scary situations of the paranormal kind so I guess their collective goal is survival.
The easiest character to write was Hendrik in the story Seaworthy. He is based on an old legend and it was fun bringing him to life.
The most difficult to write was Tyler, the main character in the story Prom Date. He makes some unfortunate choices but he isn't a mean kid. I tried to keep a balance so the reader could see why he made the choices he did and how conflicted he felt about them.
15) Which was your hardest scene to write?
The story, The Healer, is very different from traditional scary tales. It was quiet and it built slowly. I had to write it in a carefully measured way. It turned out to be my favorite.
16) How did you come up with the title of your book?
I picked a title that would have appealed to me as a young reader.
17) Did you get a family member/friend to read your work before sending to the publishers?
I'm fortunate to have a terrific critique group to help with the process.
18) What process did you go through to get your book published?
I like the process and support of traditional publishing but I think writers should be willing to try every facet of the industry. Independent publishing allows you to experiment with new forms and ideas.
19) What did you do once you had written the final word in your book?
Read the whole thing again from the first word.
20) What's next for you, writing-wise?
I'm working on a few things including the next volume of Spinechillers. I have two fact fiction picture books in work with coauthor/illustrator Gina Capaldi, a middle grade mystery adventure with coauthor Francesca Rusackas, and a YA horror novel.
I'm also thrilled to be joining Tamara Thorne and Alistair Cross as co-host for YA nights on Thorne and Cross Haunted Nights LIVE, part of the Authors on the Air: Radio Network.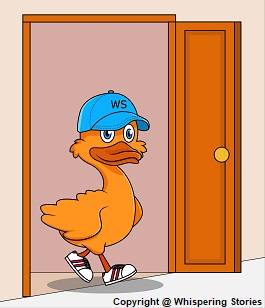 1) What's your favourite food?
Spaghetti. I'm vegetarian so no meat sauce.
2) If you had a box of crayons and you could only choose one, which colour would you choose?
Dandelion.
3) What movie could you watch over and over again?
No matter how many times I watch it, Galaxy Quest makes me laugh.
4) What would be the top song on your playlist?
Papillon by David Arkenstone. I suppose it is technically an instrumental but listening to it feels like flying.
5) If you won millions, what would be your first purchase?
I would give huge donations to all my favorite animal rescue organizations.
6) A talking duck walks into your room wearing a baseball cap and sunglasses, what's the first thing he says to you?
"Have you seen my car keys?"
You can find out more about Q.L. Pearce by visiting the website/social media sites below.
www.qlpearce.com
@qlpearce
Facebook
Goodreads
I would like to say a big thank you to Q.L. Pearce for sharing with us details of her writing life, and for a wonderful interview.