The Writing Life of: R J Gould
R J Gould
This week on 'The Writing Life of:' I am thrilled to be interviewing author R J Gould. R J will be sharing with us detail of his writing life, telling us all about his latest book 'A Street Café Named Desire', which was released on 17th December 2014, and answering a few fun questions too.
So without further ado I'll hand you over to R J Gould. Post contains affiliate links.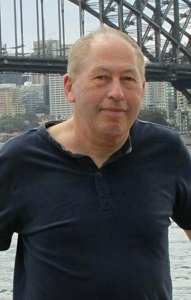 R J Gould writes contemporary fiction, using humour to describe past, present and sought after relationships. His characters, some highly eccentric and some plain ordinary, are trying to make the most of their lives while carrying heaps of baggage. A male perspective on romance, while not unique, is unusual, providing a refreshingly original viewpoint according to his female readers.
He lives in Cambridge and has a degree in Economics and a Masters in Management. R.J. is a member of the Romantic Novelists' Association and Cambridge Writers and is published by Accent Press. His novel 'A Street Café Named Desire' was short-listed for the 2016 Joan Hessayon New Writers' Award.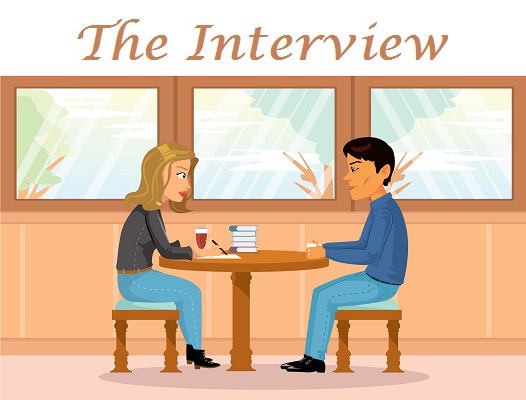 1) As a child what did you want to do when you grew up?
I had no idea, I simply worked my way through school on automatic pilot, then into university and once there, I decided on teaching. A good choice and I've worked in the education sector since then.
2) Who were your favourite childhood authors?
I read the classics – Robinson Crusoe, Moby Dick, Dickens' works. More recently, I loved reading the Roald Dahl and Allan Ahlberg books with my children.
3) At what point in your life did you realise you wanted to be a writer?
It all started with an idea about different perceptions of the same event that I wanted to get down on paper. This turned into my first novel. Initially (I told myself) it was just for me, but once I'd completed it, I was keen to publish. It was quite some time later before I realised I wanted a career as a writer.
Not too long ago, I came across some short stories and poems that I'd written in my teens, so perhaps the foundation was laid earlier than I imagined.
4) How did you go about following that dream?
I'm a member of Cambridge Writers and a group of us were trying to get an agent as the first step to acquiring a publisher. We faced the same story – 'I really like what you write but the market is so difficult…etc, etc.' Five of us decided to self-publish on Amazon, that was in 2011, and our self-help group shared publishing and marketing expertise with considerable success.
On recommendation by an agent, I joined the Romantic Novelists' Association (UK) and was selected for their New Writers' Scheme. The embarrassingly glowing review I received for my work got me thinking about acquiring a mainstream publisher. By that time, it was possible to approach publishers directly and I was signed up by Accent Press.
5) What is your writing day like? Do you aim for a certain amount of pages or words before you stop for the day?
I have a job as well as writing so there is no regular 'writing day'. I don't aim for a particular amount, it's more a case of getting into the flow – a truly wonderful experience. I edit quite a bit as I go, so will always read and amend the previous chapter before moving on to the next.
6) Did you ever consider writing under a pseudonym?
I'm male. I shouldn't be writing Romance if my experience of being a member of the Romantic Novelists' Association is anything to go by. At their conferences with 200+ delegates, there will be no more than ten or so male authors attending. Most of my readers are female and several agents have suggested I use a pseudonym. I've declined the offer, but using 'R J' instead of 'Richard' in my author name is my cowardly compromise.
7) Do you have any strange habits before starting, or whilst in the midst of writing?
I don't think I do anything particularly odd. I simply love getting into the flow so can sit for hours writing. I like the editing, too. I think it's vital to make editing an enjoyable part of the experience rather than an unpleasant task that has to be done at the end.
8) Do you write longhand, typewriter, or on a computer?
I'm frequently jotting down ideas and taking notes on paper. Often I'll brainstorm plot ideas in this way, but the actual novel writing is done on my PC because of the ease of editing and shifting text around.
9) How many books have you written? Do you have any unpublished work?
I have three books published, two with Accent Press ('The Engagement Party' and 'A Street Café Named Desire') and one currently self-published ('Jack and Jill Went Downhill'). The latter together with another completed novel, Nothing Man, are currently with agents for consideration.
10) Are you a plotter or a pantser?
Definitely a pantser. I know the beginning, the end and a few key bits in the middle when I start writing. Even my characters aren't fully formed at the outset – I like them to grow with the plot and at times have the exciting experience of sensing that the characters are telling me what they want to do next. I think this approach works well for books about relationships, but it depends on the genre. If I was writing a crime novel, it wouldn't work.
11) Do you read all the reviews left for your book(s)?
Yes, I read all of them. Fortunately, most are positive. I reflect on what is written, good or bad, as a resource for considering new angles and approaches.
Concerning your latest book: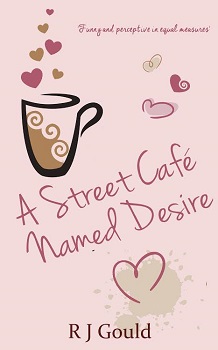 'A Street Café Named Desire'
Author – R J Gould
Publisher – Accent Press
Pages – 294
Release Date – 17th December 2014
ISBN 13 – 978-1783752577
Format – ebook, paperbook

A man's quest for two dreams – a relationship with the gorgeous Bridget and opening an arts café.
David and Bridget meet at a school reunion. Neither of them had been a member of the in-crowd at school and on the evidence of the reunion, their social standing hasn't improved since then.
Disengaged from the other party-goers, David develops a teenagesque passion for Bridget who manages to draw out details of David's difficult recent past. However, she's unwilling to reveal anything about her own background or current life.
There is a juggernaut-load of baggage to overcome ahead of having any chance of a relationship – a demanding soon to be ex-wife, a tyrannical new boss, an accountancy job he detests, stroppy teenage children, and encounters with the police.
There's a further distraction, his plan to quit his job and set up an arts café is proving to be more challenging than he anticipated.

12) How long did it take you to get from the idea's stage to your date of publication?
Approximately two years from the first idea. I was at a school reunion and it struck me that some of the guests were virtually unchanged over the twenty or so years since being at school, and others were unrecognisable. I was keen to feature two protagonists who had not been part of the social set when young. In addition, I wanted to flip the traditional Romance plot by having an insecure male seeking a relationship with an alpha female, his path fraught with all the difficulties typically thrust upon the female within this genre.
13) How did you come up with the names for your characters?
Good question, because names are important, but once I've profiled my characters the names have always fallen into place.
14) Can you give us an insight into your main character(s) life?, What makes them tick?
David is in his mid-forties, recently abandoned by his wife who is now living with his ex-best friend. He's struggling to cope with the single parenthood of two teenage children, an uncompromising boss, and a career he is bored with. He has the vague dream of packing in his job and opening an arts café, but how can he with all the pressures he faces? After all, he's rational, grounded, responsible – and seeking romance is the last thing on his mind. Everything changes when he meets his ex-schoolmate Bridget and instantly falls in love.
Bridget is a forty-something widow raising two children. She's sophisticated, arty, fun-loving and easy-going. She's reluctant to talk about her past, instead devoting all her energy into supporting David as he plans for his future. Initially unsure about embarking on a new relationship, she's increasingly won over by David's decency, good humour and appeal.
15) Which was your hardest scene to write?
My writing is humorous. There's some sex in the novel, though not explicit, but writing a funny sex scene needs a lot of care. I do not want to be nominated for the 25th Literary Review Bad Sex in Fiction Award!
16) How did you come up with the title of your book?
A Street Café Named Desire: I thought long and hard about that, as did my publisher. At the start of the novel, David, the male protagonist, is stuck in a dull accountancy job that he dislikes intensely. His dream is to open an arts café. His second dream is to have a relationship with Bridget, the alpha female. Café + Desire seemed to fit, as did paying homage to the play.
17) Did you get a family member/friend to read your work before sending to the publishers?
I'm a member of Cambridge Writers and within this organisation, I run a Commercial Editing Group. It's of huge value – we know each other's writing style and work inside out and offer ideas ranging from plot and character critique to small grammatical suggestions.
18) What process did you go through to get your book published?
When I got my draft contract from the publisher I ran it past lawyers at the Society of Authors, a great organisation that supports UK writers. However, I'm now looking for agency representation, I think that should always be the favoured route.
19) What did you do once you had written the final word in your book?
I smiled and stopped writing for a couple of weeks.
20) What's next for you, writing-wise?
Two novels, both humorous contemporary romantic fiction.
I'm at the final edit stage of Nothing Man. This covers a year in the life of a man with desperately low self-esteem who is nurtured by a woman he meets, the other driver during a minor car accident. It turns out that he is anything but a nothing man.
I'm about two-thirds of the way through the first draft of Bitter, confused and grumpy: a romantic tale. This novel is about a couple who appear to be competing as to who can have the most embarrassing mid-life crisis, much to the exasperation of their children.
1) What's your favourite food?
Any soft fruit – peaches, nectarines, melon, plums, but I think I might be addicted to dried mango slices.
2) If you had a box of crayons and you could only choose one, which colour would you choose?
Blue
3) What movie could you watch over and over again?
Hard to pick one, but I think it would have to be Casablanca
4) What would be the top song on your playlist?
Again, hugely difficult to select just one – it varies over time and according to mood. Can I name a band instead of a track? I'm listening to London Grammar a lot at present.
5) If you won millions, what would be your first purchase?
A small villa with a tennis court in Tuscany, Italy
6) A talking duck walks into your room wearing a baseball cap and sunglasses, whats the first thing he says to you?
In a way, this is a deeply meaningful philosophical question because 'quack, quack' could be regarded as language. If it's an English-speaking duck you're after, I'd hope she'd say 'I've read your latest novel and I love it.'
You can find out more about R J Gould by visiting the website/social media sites below.
www.rjgould.info
@RJGould_author
Facebook
Goodreads
I would like to say a big thank you to R J Gould for sharing with us details of his writing life and for a wonderful interview.