The Writing Life of: Tracie Barton-Barrett
Tracie Barton-Barrett
This week I am thrilled to be interviewing author Tracie Barton-Barrett. Tracie will be sharing with us detail of her writing life, telling us all about her latest book 'Buried Deep in our Hearts', which was released on 5th February 2016 and answering a few fun questions too. This post contains affiliate links.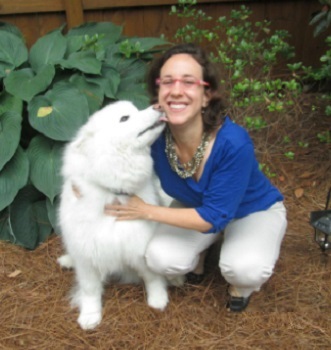 Tracie Barton-Barrett has always been a life-long devotee to animals, from her first job working in a veterinarian's office, to pet-sitting, to a counselor with a specialty in pet loss. As a speaker and former psychology instructor, she has created presentations and led groups on the human-animal bond, including staff of animal shelters.
In her debut novel, BURIED DEEP IN OUR HEARTS features dog, cat, and horse story lines to celebrate the important bond with our animals and to honor their memory, and she hopes her novel will allow the reader to relate, reflect, and reminisce.
She also has a YouTube series entitled 'Psychology Snippets,' which discuss Psychology topics in small, bite-sized videos. Tracie, and her husband, Daniel, are owned by two cats, Rutherford B. Barrett, and Oliver Monkey.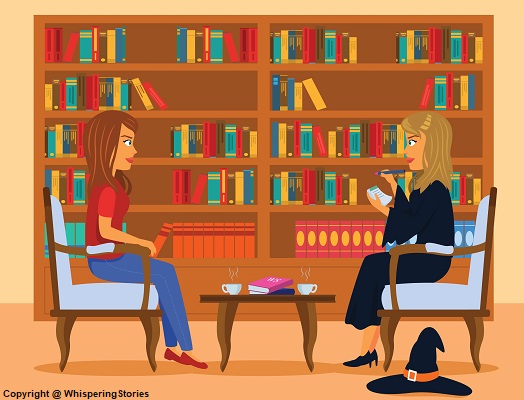 1) As a child did you have a dream job in mind?
The first time someone asked me, I wanted to be a crossing guard, because of all the power the "stop sign" demands. ? Then later my dream job morphed into wanting to be a veterinarian, then a psychologist/counselor, and then a teacher. I guess two out of four's not bad! Now, I would love to continue to write and be a professional speaker.
2) Who was your favourite childhood author (s)?
The irony is I primarily read non-fiction as a child. However, I loved Walter Farley's THE BLACK STALLION. Now, my favorite authors are Harper Lee, Kay Redfield Jamison, and many of the indie authors now in my circle. Such talent.
3) Was there a particular point in your life that you realised you wanted to be a writer?
I always thought being an author was like being a rock star. But, the moment I knew I wanted to write a book about pet loss was in grad school. After learning about loss and bereavement in people, I realised that the experience is very similar after losing a beloved animal. Now more than ever our animals are valued family members, so their loss can be difficult and painful.
In addition, there is still a stigma about it being "just a cat/dog/horse." I hoped to try to normalize the experience.
4) What is your average writing day like? Do you have any special routines, word count, etc?
Unlike many authors, I don't have a set routine. Sometimes my "writing" comes in the form of "talking" to the characters, or thinking about details of a scene. No photos are included of where I write because I'd basically show most of my house! Sometimes I'll type at my desk, sometimes on the bedroom floor, sometimes in my rocking chair and other times in a big, blue puffy Lazy Boy we have! I've also written in the library, too.
5) How many books have you written? Any unpublished work?
I've written one book, thus far. But, many more live inside my head! All will be celebrating our connection to animals, in one way or another.
6) Are you a plotter or a pantser?
I guess I'm a hybrid. I have a general idea of what I want to write, but it's a journey of discovery on how I get there! For BURIED I knew the ending first, then the beginning, then the middle. For my next book, I knew a good part of the story already, but not the ending. It's a constant state of evolution, which is one of my favorite parts.
Concerning your latest book: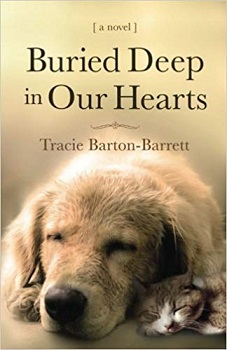 Buried Deep in our Hearts
Author – Tracie Barton-Barrett
Publisher – Animals Connect Us
Pages – 336
Release Date – 5th February 2016
ISBN 13 – 978-0997025903
Format – ebook, paperback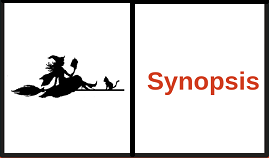 In Woodhaven Run, Michigan, Nivie Emerson, Bryn Troxell and Jacqueline Stanton have animals who touch their lives in many ways. As important members of their families, these steadfast companions bring joy and compassion into their homes through the ebbs and flows of life. But, when a beloved animal dies, the painful inevitability triggers grief and soul-searching.
In the process of memorializing the animals, mothers and daughters, husbands and wives, children and friends are connected to one another. A community solution is then created to foster healing and celebrate their animals' lives. Resources and Reflective/discussion questions at the end of the book.

7) How did you go about researching the content for your book?
Since the book is set in my hometown of Midland, Michigan, USA (although I changed the name), I made the roughly 900-mile trek from North Carolina back many times to really get the texture, as well as sights and sounds of it. There, I holed myself up in the library and wrote for many of those days. It was a full-circle moment for me, when the library I had grown up with hosted a book event for me.
8) How long did it take to go from ideas stage to writing the last word?
For BURIED, it was 3.5. years. For my next book, I'm planning on it being much shorter period of time!
9) How did you come up with the title of your book?
I had a list of titles and my husband, editor, and I all weighed in. I really like the many meanings of the word "buried."
10) Can you give us an insight into your characters?
There is a major dog, cat, and horse storylines. The dog and horse characters are a compilation of dogs I've known and/or observed over the years. The cat story line is literally my experience with our Kitty Kimball, and the anniversary of his death really moved my pet loss book from a self-help book to a novel. Only the tiniest of details were changed; otherwise everything else was based on real life event.
Little tidbit: the beginning letter of the three main characters last names spell PETS. (Paisley, Emerson, Troxell, and Stanton)
11) What process did you go through to get your book published?
I did query a few agents to no avail. So, I decided to self-publish. In the end, it was a better fit for me because I didn't want to get caught up in details of what I owned versus the publishing company. These characters are very near and dear to my heart and didn't want them to be owned by someone or some entity that didn't care about them as I did.
12) What's next for you writing wise?
I'm writing a coming-of-age novel about a horse-loving girl and the role horses play in her life, despite the fact she can't have one.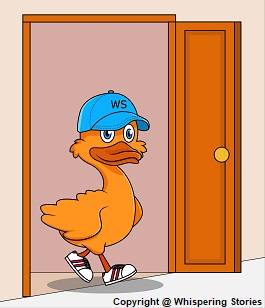 1) If you could have any super power for the day which would you choose?
The ability to teleport. With my love of traveling, the ability to go any place in the world at the drop of a hat would be a dream come true!
Yes, we are owned by two cats: Rutherford B. Barrett, and Oliver Monkey (all grey). They are our kitty children boys and our family wouldn't be complete without them.

3) If you decided to write an autobiography of your life, what would you call it?
LIFE IS TOO DAMN SHORT
4) Your book has been made into a feature film and you've been offered a cameo role, which part would you choose, or what would you be doing?
I would love to play Nivie, since her story is mine. However, if I can't play a major character, then playing Lauren's, Nivie's friend since Kindergarten would be fun. The most fun would be to play Gladys Paisley, but I'm way too young!
5) Where is your favourite holiday destination?
This is like asking which child you like better. (If you have an answer to that, you may want to keep it to yourself!) There are so many places on my Bucket List, and so many more I want to return to.
My husband has a YouTube channel called 'Travel Odysseys" where he creates videos of places and events we've visited, so we definitely have the travel bug. We love traveling overseas and cherish our trips to the UK, Ireland, Iceland, and France (Paris). We also love the beauty of the States, from New York City to the mountains of Montana, to the breathtaking beauty of Hawaii to the regal palm trees of Florida. One of my dream vacations is to Australia and New Zealand, but we would go (just about) anywhere!
6) A baseball cap wearing, talking duck casually wanders into your room, what is the first thing he says to you?
"Why must I wear this?"
---
I would like to say a big thank you to Tracie Barton-Barrett for sharing with us details of her writing life and for a wonderful interview.
Author links





---
Share your thoughts in the comment section below!
---
The above links are affiliate links. I receive a very small percentage from each item you purchase via these link, which is at no extra cost to you. If you are thinking about purchasing the book, please think about using one of the links. All money received goes back into the blog and helps to keep it running. Thank you.