The Nandi Bear by Ian Roberts – Cover Reveal
The Nandi Bear by Ian Roberts – Cover Reveal
Today we welcome author Ian Roberts with the cover reveal for his upcoming new book 'The Nandi Bear', The fifth book in the Deeper Realms Series. It will be released on 7th June 2019. This post contains affiliate links.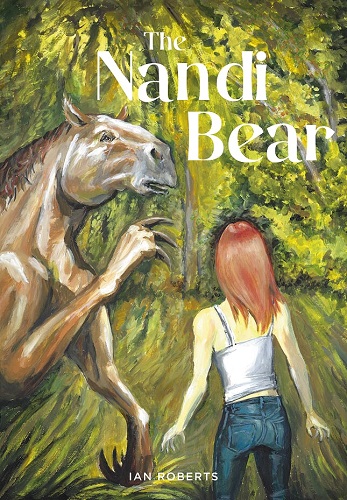 The Nandi Bear


Deeper Realms Book Five
Author – Ian Roberts
Pages – 167
Release Date – 7th June 2019
ISBN 13 – 978-1098984915
Format – ebook, paperback

"'Go,' she hissed, fighting the fear which occupied her mind, 'go get Adam …' She kept her voice low and measured, little more than a whisper, her eyes locked on the huge tapering muzzle."
With her fiancé's life in danger, palaeontologist Eve Wells finds herself forced once more to aid the enigmatic Ravenna Friere, travelling to the jungles of West Africa to investigate a team of scientists hunting a legendary creature.
But the Nandi Bear is no mere African folk-tale, and as Eve begins to suspect that at least one long extinct creature still roams the ancient woodland, she finds herself plunged into a series of terrifying events, which both shake her faith in her time travelling companion, and leave her wondering at the identity of the enigmatic woman who steps in to save her.
The fifth book in the thought provoking five star rated time travel series – with a surprise cameo appearance from Sir David Attenborough!
---
About the Author

The elusive Ian Roberts is a writer, historian and former tutor of medieval history who has been making-up implausible adventures for as long as he can remember.
Often writing with a strong female lead, he uses the medium of time travel as a way of exploring the past, creating a world where the miraculous is possible – and his brand of quirky historical fiction will be sure to delight lovers of both fantasy adventure and classic science fiction.





---
Share your thoughts in the comment section below!
---
The above links are affiliate links. I receive a very small percentage from each item you purchase via these link, which is at no extra cost to you. If you are thinking about purchasing the book, please think about using one of the links. All money received goes back into the blog and helps to keep it running. Thank you.