The First Lie by A.J. Park – Cover Reveal
The First Lie by A.J. Park – Cover Reveal
Today we welcome author A.J. Park with the cover reveal for his upcoming new book 'The First Lie', which will be released on 13th June 2019. This post contains affiliate links.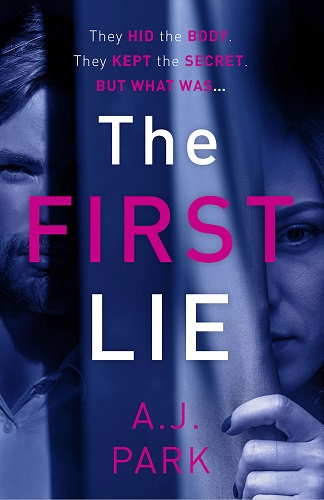 The First Lie
Author – A.J. Park
Publisher – Orion
Pages – 384
Release Date – 13th June 2019
ISBN 13 – 978-1409187431
Format – ebook, paperback

We've all had sleepless nights thinking about it.
You're home alone. Someone breaks in.
In defending yourself, you end up killing the intruder.
Now you're the one the police want.
That is the situation that criminal barrister Paul Reeve arrives home to find.
His wife Alice stands in the bedroom, clutching a bloodied letter opener in her shaking hand.
"What have you done, Alice?"
"I didn't have a choice…"
We would all believe the person we love most.
But would we all make the same choice Paul and Alice make next…?
---
Pre-Order online from:
---
About the Author

After studying literature, linguistics and Spanish at university, AJ Park trained as an English teacher and actor.
He has edited magazines and taught English, Media Studies and Drama in secondary schools in England. He was also a competitive fencer for seven years.





---
Did you like the cover? Share your thoughts in the comment section below!
---
The above links are affiliate links. I receive a very small percentage from each item you purchase via these link, which is at no extra cost to you. If you are thinking about purchasing the book, please think about using one of the links. All money received goes back into the blog and helps to keep it running. Thank you.
Posts straight to email via Bloglovin – Like us on Facebook – Tweet us Twitter – Pin us on Pinterest
If you enjoyed our post please feel free to share it using the social media links below.