A Bakery at the Little Duck Pond Cafe by Rosie Green – Cover Reveal
A Bakery at the Little Duck Pond Cafe by Rosie Green – Cover Reveal

Today we welcome author Rosie Green with the cover reveal for her upcoming new book 'A Bakery at the Little Duck Pond Cafe', which will be released on 10th March 2019. This post contains affiliate links.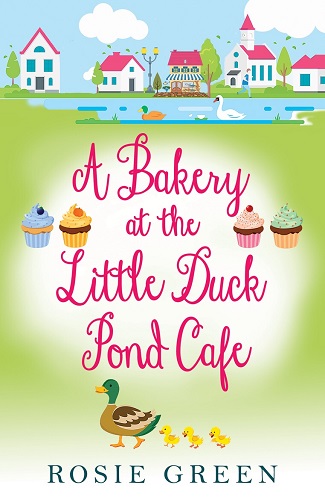 A Bakery at the Little Duck Pond Cafe
Author – Rosie Green
Pages – 167
Release Date – 10th March 2019
Format – ebook

Ellie's dreams of opening a bakery in Sunnybrook are finally coming true and best friends Fen and Jaz are happily rallying round, helping her to plan a fabulous grand opening day.
Everything in their garden seems to be rosy – until the arrival of a newcomer brings chaos to the village and tests relationships to the limit. Can the bakery succeed in the face of such upheaval? And more importantly, can firm friendships survive?
---
Pre-Order online from:
---
About the Author

Rosie Green has been scribbling stories ever since she was little. Back then they were rip-roaring adventure tales with a young heroine in perilous danger of falling off a cliff or being tied up by 'the baddies'. Thankfully, Rosie has moved on somewhat, and now much prefers to write romantic comedies that melt your heart and make you smile, with really not much perilous danger involved at all, unless you count the heroine losing her heart in love.
​Rosie's brand new series of novellas is centred on life in a village café. The first two stories in the series are: Spring at The Little Duck Pond Cafe and Summer at The Little Duck Pond Café.
---
The above links are affiliate links. I receive a very small percentage from each item you purchase via these link, which is at no extra cost to you. If you are thinking about purchasing the book, please think about using one of the links. All money received goes back into the blog and helps to keep it running. Thank you.