The Manor on the Moors by Liz Taylorson – Book Review
The Manor on the Moors by Liz Taylorson – Book Review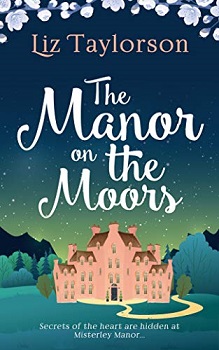 The Manor on the Moors
Author – Liz Taylorson
Publisher – Manatee Books
Pages – 297
Released – 24th January 2019
ISBN-13 – 978-1912347261
Format – ebook, paperback
Reviewer – Stacey
Rating – 3 Stars
I received a free copy of this book.
This post contains affiliate links.
Alice has landed her dream job, searching the Misterley Manor archives for tales of the elusive Gilbert Fox-Travers – life should be perfect, if only she could untangle her complicated love life…
Caroline is desperately trying to keep Misterley from falling down around her ears, and it's a tough enough job without throwing a stroppy teenager, a difficult ex-husband and a cantankerous father into the mix.
When disaster strikes, Caroline and her family must pull together to save her beloved family home…Can Alice uncover the mystery of Gilbert Fox-Travers in time to save the Manor?

Misterley Manor is home to elderly recluse Sir Henry Lattimore, his daughter Caroline and Grand Daughter, seventeen-year-old Emily. The house is a listed building and is in disrepair. To try to make some money for the property they have opened up the West Wing to the public and incorporated a tea room.
Alice is a PhD student studying Architect Gilbert Fox-Travers who designed the Manor. Gilbert is a mysterious man who went missing in 1912 never to be seen or heard from again. Alice is obsessed the with the man and persuades Caroline to let her read through letters between the occupants of the Manor and Gilbert that have just been released by the family solicitor to view after a hundred years. Alice is determined to discover how or why Gilbert Fox-Travers disappeared.
Caroline's ex-husband Duncan is a professor and would desperately like to read the letters but Caroline forbids him from doing so and tells Alice that she can only look at them in the Manor's library and then return them to their locked cupboard afterward. Caroline and Duncan have a fraught relationship made worse by her father's hatred for the man and her daughter playing one off against the other.
Caroline needs to return the Manor to its former glory and realises that with the help of Alice the two might just be able to make the Manor glorious again.
This has been quite a hard review to write as I feel that with this book it is more a case of 'It's not you, it's me'. The Manor on the Moors was just too slow for my liking. In the beginning, I enjoyed getting to know the characters and the lay of the Manor. But by 30% of the way through nothing really had happened.
It was all about Caroline and her fierce nature and hatred towards her ex. Alice and her love for Gilbert Fox-Travers and her relationship with her boyfriend Sebastian. Plus the falling apart Manor house, stroppy teenager Emily and the one character I did like, eccentric Aunt Marjorie who always had a tale to tell. At this point, I very nearly gave up.
As the book progressed so did the characters. Caroline mellowed a bit and Alice started to learn to say no and obtain a backbone. The pace I can't say really picked up and whilst there was some romance it was more a fleeting touch than anything major.
I just feel that for me I needed more. I needed more to happen, more characters, more depth and a faster pace to the story. If you like books that are a slow burn with countryside settings then you will love The Manor on the Moors. I can't fault the writing, nor the characters or the setting, all had been written superbly. For me, I just like my books with a little bit more bite to them.
Reviewed by Stacey
---
About the Author

Liz has always surrounded herself with books.
As a child, she was always to be found with her head in one and she still has a bookcase full of her childhood favourites to this day. (As a thirteen-year-old she read The Lord of the Rings twelve times in a row, cover to cover!) All this reading led, unsurprisingly, to a degree in English Literature, (and another book-case full of books) and then a job as a cataloguer of early printed books for a major university library.
This meant spending hours sitting in a beautiful, ancient building looking at antique leather-bound tomes – although as so many of them turned out to be rather boring volumes of sermons she wasn't tempted to read them! She went on to train others to catalogue books and her earliest attempts at writing anything as an adult consisted of instructions on how to work out the correct form of an author's name to use in a library catalogue.
Children (and then cats and chickens) interrupted her bibliographic career, and having given up library work Liz found herself doing more reading, and increasingly she found herself enjoying novels by writers like Trisha Ashley, Katie Fforde, Milly Johnson and Lucy Diamond. Inspired by their example, she started writing fiction and hasn't stopped since, joining the Romantic Novelists' Association's wonderful New Writers' Scheme to try to learn how to write novels properly in 2015. She has also attempted writing some short stories, with one The Second Princess winning a competition in Writing Magazine which led her to think that maybe publication wasn't a pipe dream after all.
Liz owes everything to her tolerant and long-suffering husband Ben and her tolerant and long-suffering children, but very little to the cats who are neither tolerant nor long-suffering and keep sitting on the computer keyboard and messing up her manuscript if she forgets to feed them on time.
When not reading or writing Liz is often to be found on stage (or behind it) with her local amateur dramatic society, drinking tea, or visiting one of the several North Yorkshire seaside villages which were the inspiration for the fictional Rawscar, the setting for her debut novel The Little Church by the Sea.




---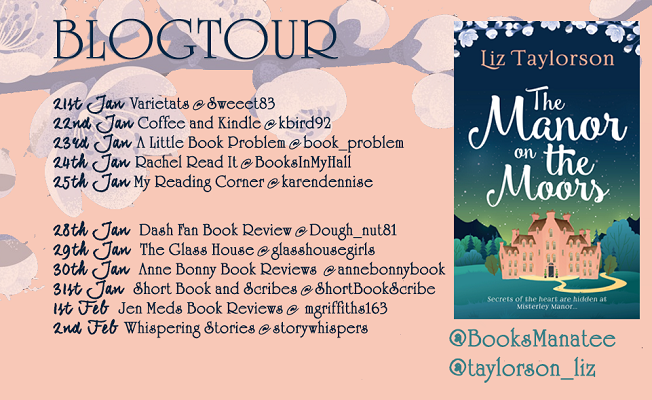 The above links are affiliate links. I receive a very small percentage from each item you purchase via these link, which is at no extra cost to you. If you are thinking about purchasing the book, please think about using one of the links. All money received goes back into the blog and helps to keep it running. Thank you.