Writing Matilda Windsor is Coming Home by Anne Goodwin – Guest Post
Writing Matilda Windsor is Coming Home by Anne Goodwin – Guest Post
Today on the blog we welcome author Anne Goodwin, with her guest post 'Where did you get the idea from? Writing Matilda Windsor is Coming Home'. You can find out all about Anne's new book below and make sure you watch the stunning trailer too. This post contains affiliate links.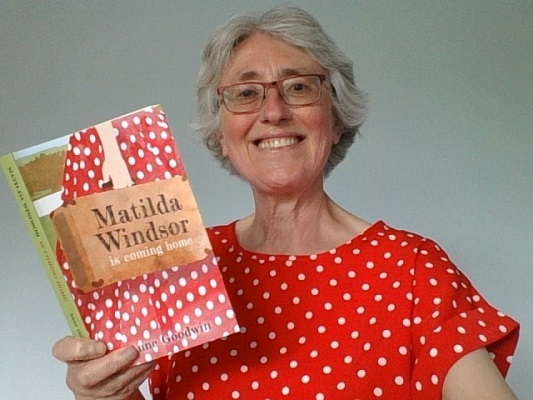 Anne Goodwin writes entertaining fiction about identity, mental health and social justice. She is the author of three novels and a short story collection published by small independent press, Inspired Quill.
Her debut novel, Sugar and Snails, was shortlisted for the 2016 Polari First Book Prize. Her new novel, Matilda Windsor Is Coming Home, is inspired by her previous incarnation as a clinical psychologist in a long-stay psychiatric hospital.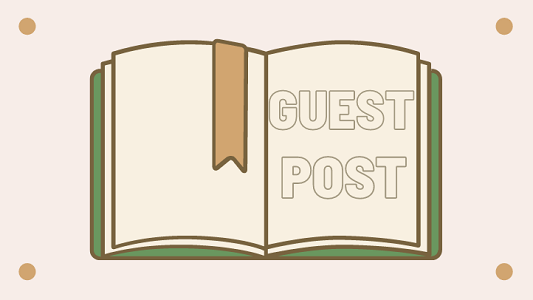 Writing Matilda Windsor is Coming Home
Matilda Windsor Is Coming Home is about a brother and sister, separated for fifty years, and the ardent young social worker who seeks to reunite them.
I began writing in 2014 but the seed was sown in my first post-qualification job as a clinical psychologist almost thirty years before. I was based in a long-stay psychiatric hospital, one of those sprawling Victorian asylums that have since become extinct. On my first visit to a ward for older women, the Sister, who was as institutionalised as the patients, summoned one of them to sing me a nursery rhyme. I wondered who was craziest, the nurse or the women in her care.
It was a crazy place, but I worked alongside some wonderful colleagues who were committed to creating a more humane and respectful regime. And with the government policy of closing the asylums, we were confident of building better lives for people in less stigmatised settings. It was a privilege to be part of that transition.
I'd been scribbling stories for as long as I could hold a pencil but it never occurred to me to set a story my workplace. If only I'd realised, I might have taken notes!
Back to 2014, I'd just found a publisher – Inspired Quill – for my debut novel, Sugar and Snails, about a woman with a marginalised identity. I was also writing short stories on the theme of identity which became my collection, Becoming Someone. My interest in identity began much earlier. It stemmed from my work in mental health.
I was fascinated by the different ways people responded to being given a mental patient identity in the form of a psychiatric diagnosis. Some people found it liberating: permission to be taken care of or to be more forgiving of their own failures. Others became hopeless and demoralised and many rejected it all together. Given the stigma associated with mental illness, who can blame them?
Within the psychiatric system, people who denied having a mental illness were often described as deluded. Yet were they really so different to the rest of us? We all rely on fantasy to a certain extent. Switching off, or creating alternative scenarios, can help us tolerate life's limitations. As TS Eliot said, humankind cannot bear too much reality. It's not only mental patients who find ways to sidestep the truth.
In Matilda Windsor Is Coming Home, I hoped to illustrate the 'sanity' of a character labelled deluded and the blind-spots of those considered 'sane'. All three main characters have overly optimistic expectations. All three have unrealistic beliefs but only Matty has a psychiatric diagnosis. Janice, a young social worker, trusts her instincts more than her colleagues' experience. Henry, who has waited five decades for his sister's return, allows his deceased father's prejudices to cloud his judgement.
All three face a destabilising personal crisis. Whether they emerge wiser is for readers to decide.
Around twenty to thirty years ago, the closure of the long-stay psychiatric hospitals represented a major social change. At the beginning of the twentieth century over 100,000 people were housed in the asylums in England and Wales; at the beginning of the twenty-first, there were none. While this is well documented in the academic literature, I hadn't read any novels that accurately portray this transition, so I thought I'd write one! And here it is!
---
---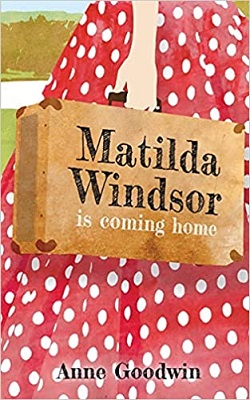 Matilda Windsor Is Coming Home
Author – Anne Goodwin
Publisher – Inspired Quill
Pages – 350
Released – 29th May 2021
ISBN-13 – 978-1913117054
Format – ebook, paperback

In the dying days of the old asylums, three paths intersect.
Henry was only a boy when he waved goodbye to his glamorous grown-up sister; approaching sixty, his life is still on hold as he awaits her return.
As a high-society hostess renowned for her recitals, Matty's burden weighs heavily upon her, but she bears it with fortitude and grace.
Janice, a young social worker, wants to set the world to rights, but she needs to tackle challenges closer to home.
A brother and sister separated by decades of deceit. Will truth prevail over bigotry, or will the buried secret keep family apart?
Purchase Online From:
---
Share your thoughts on 'Writing Matilda Windsor is Coming Home' in the comment section below!
---
The above links are affiliate links. I receive a very small percentage from each item you purchase via these link, which is at no extra cost to you. If you are thinking about purchasing the book, please think about using one of the links. All money received goes back into the blog and helps to keep it running. Thank you.
Like us on Facebook – Tweet us on Twitter – Pin us on Pinterest