Getting to Know Camilla Isley
Getting to Know Camilla Isley
Today on the blog we welcome author Camilla Isley, with her guest post 'Getting to Know Camilla Isley'. You can also find out about her new book, 'I Wish for You', too. Post contains affiliate links.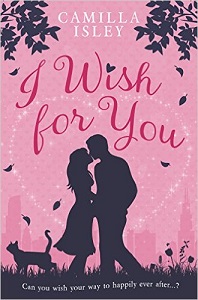 I Wish for You
Author – Camilla Isley
Publisher – Pink Bloom Press
Pages – 323
Release Date – 23rd July 2015
Format – ebook, paperback, audio

If all your wishes could suddenly come true, what would you do?
A year ago when the love of her life dumped her for no apparent reason, Ally thought she had hit rock bottom. But now that she has seen him with another woman, and one she knows only too well, her life seems to have reached a whole new level of low.
Yet, when she stumbles across an ancient object infused with magical powers and a stranger with a dark past appears out of nowhere promising to grant all her wishes, she finds herself hoping again.
Suddenly Ally's life is turned upside down; she has a mystery to solve, a rival to beat, a millenarian curse to break, and well, she wants to have some fun playing with her new "gifts"…
But can she wish her way to happily ever after?
Purchase Links


Hi! I'm a writer of romantic comedy, cat's lover, coffee addict, and shoes hoarder.
Besides writing, I love reading (surprise, surprise), cooking—and eating—especially pasta, going to the movies and obviously ordering a gigantic bowl of popcorn, and watching too much TV.
I understand that mosquitoes play a role in the ecosystem as a part of other animals' diet, and I don't want to starve all those frog princes out there, but I could really live without them.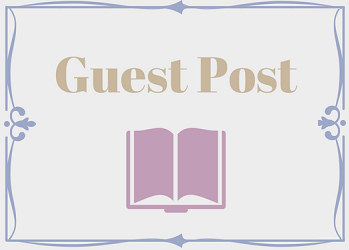 1) In your book, 'I Wish for You', Ally visits a flea market, where she first notices the magical box. Have you ever been to a flea market, and if so what was your best purchase?
Yes, I love flea markets. Actually last time I went it was with my mom, it's what gave me the idea in the first place.
She was really looking for a flower rack… Also I like to collect old, rusty keys. The weirdest the better. I use them sometimes to make place cards. You can print or write the name on the card, cut it in the shape you prefer and tie to the key with a colored ribbon.
2) Talking about flea markets, are you any good at haggling?
I love to haggle, it's part of the fun. Also in my previous job I was a Purchasing Manager, so negotiating really is in my blood.
3) When the box is opened, Arthur magically appears. If you could have anyone famous magically appear in your house, who would it be and why?
Well Arthur is from the past, so if I could really summon everyone to my living room I would create a writing group with Jane Austen, Alexandre Dumas, Charles Dickens, Bram Stoker, and Mark Twain.
I would also invite Cleopatra along to give us some inspiration.

4) Arthur is hundreds of years old. If you could time travel back in time, which era would you like to visit?
Since I was young I've always been fascinated by the Middle Ages.
One of my favorite classics is 'A Connecticut Yankee in King Arthur's Court' by Mark Twain, and I love to read historical fiction set in those times (The Pillars of the Earth by Ken Follett is another one of my favorite books).
I am sure that like many others, I am probably over-romanticizing the era. Living in the Middle Ages must have been tough. However, for fantasy-travelling it's just perfect… there are impervious castles, valiant knights, gentle dames, and battles to fight.
I love a good intrigue, and when I was searching for a character that came from the past, I wanted him to be from the Middle Ages. Arthur of Brittany really disappeared mysteriously without leaving any trace. He was the perfect match for my story.
5) After visiting the past, you are taken on a journey in to the future. What futuristic gadgets would you hope had been invented?
Mmm, let me see. My first choice would be a teleportation device. Wouldn't it be awesome to just enter inside a box in your home and be transported wherever you like in the world?
Then I would like a phone that gets charged by movement, no more battery cord.
A cleaning robot that could dust not only the floor but also furniture, clean the kitchen, bathrooms, do the laundry, and iron too.
Finally, I would like a gravity bag. A shoulder bag that you can fill to the brim, but that will always feel light as a feather. The natural evolution of this product would be in gravity luggage.
I really had fun with this answer, I love thinking about crazy stuff.
6) Ally opts to change her appearance. If you could wish to change your own appearance, would you and if so, what would you change?
I would, just like Ally. I wouldn't change anything major, just make some tweaks here and there. As Ally said, I would give myself a 3D Photoshop retouch. I also think that the magically applied maquillage would be great, it would save so much time.
7) With a Genie and wishes, the book is very much like an old fashioned fairy tale, with a modern twist. Did you have a favourite fairy tale as a child?
'The Little Mermaid' was my absolute favorite Disney Movie growing up. But I loved all the other classics too.
I remember reading 'The Princess and the Frog' over and over again. I had one of those scented books for children, and I read it every night before going to bed for a very long time.
In my next novel I'm referencing a bit of a mix between Cinderella and the Sleeping Beauty, I seriously can't help myself.
8) What were you like as a child?
If I had to use just one adjective I would say independent.
9) Growing up, what was your music of choice, rock, pop, grunge etc?
I think I went through phases like most teenagers.
I started out as a kid with Disney songs, then it was the era of boybands ― Take That, Backstreet Boys, 'N sync… and girl bands ― Spice Girls, Destiny's Child, All Saints… Ah the 90's!
Then there was a punk rock period, followed by electronic music, and I finally settled in linking different artists across many different genres.
My dad is also passionate about classical music, so growing up I listened to a lot of that too. I have some favorites.
10) You listen to music whilst writing. Do you have different songs to represent the different moods you are hoping to create?
I have a writing playlist of songs that help me get inspired. I change it all the times, but here are some of my recurring titles.
Romantic Moments
Unchained Melody – Righteous Brothers (for tearjerkers one)
A recent new entry… Flash Light (Pitch perfect 2 version.)
Foreigner – I Want to Know What Love Is
I'm your Lady – Celine Dion
I Do It for You – Bryan Adams
Heartbreak
R.E.M. – Losing My Religion
Skunk Anansie – Hedonism
No Doubt – Don't Speak
Christina Perri – Jar Of Hearts
Breathe (2 AM) – Ana Nalick
Break Up
Adele – Someone Like You
Wicked Game – Chris Isaak or HIM cover, I really love this song)
Sheryl Crow – If It Makes You Happy
F*** You – Lily Allen
Kelly Clarkson – Since U Been Gone
Positive attitude
Taylor Swift – Shake It Off
Des'ree – Life
Des'ree – You Gotta Be
Learn to Fly – Foo Fighters
Tubthumping – Chumbawumba
Blue Swede – Hooked on a Feeling
Don't Worry Be Happy – Bobby McFerrin
Hanson – MMMBop
Friendship
Groove Armada – My Friend
Rihanna – Umbrella
The Spice Girls – Wannabe
Writer's Block
Wolfgang Amadeus Mozart – Requiem In D Minor, K.626
11) Do you ever find yourself getting side tracked by the music and singing along?
If it was just the singing, sometimes―mostly with happy, motivational titles ― I start dancing too in front of the PC.
I know, a bit counter-productive for words count, but it helps getting my writing mojo up and it's fun.
I am going to take the famous quote by William W. Purkey, "You've gotta dance like there's nobody watching, Love like you'll never be hurt, Sing like there's nobody listening, And live like it's heaven on earth." and reapply it to my writing techniques saying, "you've gotta write as if no one is listening or watching." Which is mostly true, but my husband gets to see the occasional show if I'm wearing headphones.
12) Talking of singing, could we ever see you up on stage singing at a karaoke bar, and if so what would be your song choice?
Unfortunately not, I am a terrible singer, horrible. I reserve most of my singing for when I'm alone, under the shower or while driving. When I find a song that I love on the radio I have to sing along, but that's it.
13) Do you have a favourite movie?
It's like books, it's impossible to pick just one. There are so many, just to name a few of my favorite Romantic Comedies: 10 Things I Hate About You, Pretty Woman, Sweet Home Alabama, How to Lose a Guy in 10 Days, 27 Dresses, Enchanted, When Harry Met Sally, The Proposal, Definitely Maybe, Bride Wars, You Again, 50 First Dates, He's Just Not That Into You…
I am also addicted to TV shows. My husband and I are serious episodes junkies, we binge watch one series after the other.
14) If your book was made in to a movie, who would be your choice to play the lead roles?
Ally – Anne Hathaway
Arthur – Luke Evans
James – Ryan Kwanten
Vanessa – Megan Fox
15) Back to your book, if you could have just one wish regarding your writing career, what would it be?
To write the next Harry Potter. It's a bit outside of my genre, but in life you never know.
16) Do you have any plans to write a sequel?
I have so many standalone novels buzzing inside my head right now that I have to get those out of my system first. But in the future… why not?
It would be fun to follow Ally and Arthur in their lives as they grow as a couple. I would also love to have Arthur tell some of his misadventures from the past. I am open to many different possibilities.
17) Arthur conjures up a feast for Ally. What would be on your feast menu?
If it was for breakfast, pretty much what I wrote in the book. If it was for any other meal it would be a carb feast, similar to below.18) Are you a sweet or savoury girl?
Unfortunately for my waste line, both. Just kidding, if I had to renounce one of the two forever I would keep savory.
I love many desserts, but I just couldn't leave without pasta, pizza, bread, or a good hamburger. Also when it comes to snacks I prefer a bag of Cheetos or Popcorns to a box of chocolate.
So I would definitely say savory.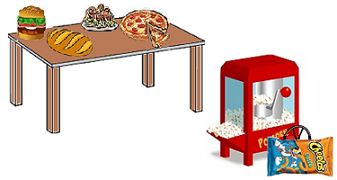 19) What would be your drink of choice to go with your feast?
Mmm it depends. My favorite cocktail is the lemon drop martini, but one is more than enough to make me tipsy, so I would probably stick to beer I prefer it to wine. (I know, how unsophisticated of me.)

www.camillaisley.com
@camillaisley
Facebook
Goodreads
Pinterest
Instagram