Thirteen by Shannon Peel – Book Review
Thirteen by Shannon Peel – Book Review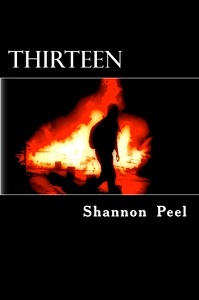 Thirteen
Author – Shannon Peel
Publisher – Carennedy Solutions
Pages – 232
Release Date – 8th June 2015
Format – ebook, paperback
Reviewer – Stacey
I received a free copy of this book
Contains affiliate links

An action packed blockbuster. Red Dawn meets 1984. The perfect book for kids 10-14, even those who don't like to read.
Jack wants to hang out with his friends but his mom's rules keep him grounded until they wake up to machine gun fire and everything has changed.
Foreign soldiers have invaded his hometown cutting off power, shutting down communications, and restricting travel. To make matters worse, he doesn't know if his dad is alive, wounded, captured, or dead.
He wants to find him, however, his mother doesn't care, the soldiers are in his way, and the cop who busted him is no help at all.

Thirteen year old Jack Sullivan had a normal life living in Vancouver, Canada. He went to school, hung out with his friends, and now and again got in to minor trouble. This was until the country was taken over by terrorists. Now he has a curfew to abide by, electricity for one hour a day, food rationed and no running water.
Though Jack is only worried about one thing; is his Dad safe?
Thirteen, opens with a real bang, the sound of gunfire awakening Jack and his mum Sidney. They live near the Canadian/USA border, so they presume that that something is happening at the border crossing. They were not prepared for their city to be taken over by soldiers.
The story is told through the eyes of Jack, as he has to come to terms with the fact that life has taken a dramatic change. At first he is more concerned about having no phone, internet and computer games, as any thirteen year old boy would be, but as the story progresses, Jack comes to realise that he needs to suddenly grow up and become responsible, especially as he doesn't know if his dad is safe, or even where he is.
I liked Jack; he was your typical thirteen year old at the start, but over the course of the book it seems as if he has aged about 5 years in the space of weeks.
Jack goes through a range of emotions throughout the book, but an underlying feeling of being scared is always present. He is scared that the soldiers will hurt his mum, scared that they have taken his dad, and scared for his own life.
I like how Shannon Peel had the idea to place a story that is more prominent in a war torn third world country, and place it in to a first world country, and showed how it would affect everyday life.
The book is full of action, it's fast paced and it is centred around a thirteen year old boy. I think kids will love it, especially boys.
I however did have some issues. Firstly I was well in to the book when it became clear who the soldiers were, and although near the end we are given a brief reason as to why they are there, I never really understood what they wanted, or how so many soldiers managed to get in to Canada, nor why the army from both the USA and Canada hadn't responded. But these are questions that I would expect an adult to wonder about, not kids.
I did enjoy it, but it wasn't a book that I felt compelled to read all the time.
Book reviewed by Stacey
Excerpts

He looked out of the window toward the US side of the park, and his jaw dropped. The park had changed dramatically. There was a line of rolled barbed wire in front of make shift fences, with windows for the guns protruding out of them. There were tanks, trucks with tubes attached to them, army vehicles pointing their weaponry toward Canada… On the Canadian side of the park, holes had been dug, and huge guns attached to the ground rose up from them, pointing toward the United States.
Observation towers with large floodlights had been built on both sides. In the middle of all the weaponry and hostility, standing tall and proud, was the Peach Arch monument. Its white concrete walls held up a classic triangular roof. The flags that usually flew there were glaringly absent. At the base of the roof were the words "Brethren dwelling in unity." Jack knew that on the other side, it said, "Children of a common mother." Between the two walls, Jack knew, was a plaque, which told tourists that the boarder crossing had remained open since it's creation in 1812 and there was an iron gate below with the words "May these gates never be closed."
Now they were closed and the border was closed.
A border that had never closed since the first day it opened was now closed. The Americans were supposed to be their friends. They were supposed to protect them from terrorists and soldiers. Weren't they?

"I take it you drive people around," his mom asked once they were back on the road.
"Uh-huh. I don't like it, but it's what I've been ordered to do by the soldier who runs my life right now."
"Why are you working for them?" his mom said. It was the question that had been burning to get out of Jack.
"No choice."
"There's always a choice."
Nick chuckled. "You're right. Of my choices, this is the best one. Those who chose not to serve have disappeared along with their families."
"Disappeared? Where?"
"We're still looking for them, trying to find out. Until then, I drive."
"Why are they taking people, and where?" his mom said. "I hope Jason is safe."
"I try to talk to my passengers to find out what I can, but most have no idea why they're being taken to the central headquarters. Some are criminals, and I don't much care what jail they're rotting in. The South Korean and Chinese Canadians are the ones I lose sleep over."
"I can imagine."
"Some of the other guys have driven families. They're terrified about their own families' safety, so they keep their mouths shut and do as they're told, just like me. Those guys who have kids and wives, I feel for them. They're constantly worried they'll do something to upset the soldiers and that their families will disappear."
"That's terrible."
"You know," Nick said, "I always wondered what I'd do in this type of situation, and I've got to tell you, I'm not faring too well. I never thought I was a coward before now."
"No, you're doing what you need to—"
"Just following orders? That's the coward's mantra." Nick was quiet for a moment. "I've got to do something. That's one of the reasons I came over tonight. I wanted to help you find out about your ex and put your mind at ease. It's not much, but at least it's better than nothing."

Jack just sat in the back of the police cruiser, not moving, not knowing what to do or what to say. He was getting dizzy. The spotlights swam with little black dots, and colors bled together as things got fuzzier. His mind raced. That hadn't just happened. It couldn't have, not here. These things didn't happen in Canada. They happened elsewhere, in a foreign country, in movies or stories. Not here.
The car started spinning, and he gripped the seat for dear life. The black dots were growing bigger. "Jack, breathe. Breathe, Jack." He could hear Nick's voice; muffled, as if he were talking through a pillow on the other side of the room.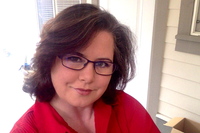 Shannon Peel grew up in Enderby, BC where her family's root run deep. Growing up where television was either non existent or very limited she relied on books & imagination to escape into the world beyond.
She went to UBC to study and earn a general studies BA with a concentration in Political Science and Economics. Macro analysis of world events, social justice and human motivations became a passion of hers. This passion is a driving force in all her stories, which have political, economic, and social justice undercurrents.
After a career in the financial field she decided to stay home and raise her two children until school age. In 2007 she return to the workforce as a sales / marketing / advertising professional.
She currently resides in BC's Lower Mainland with her two teenage children.
Author Links