A Key to Treehouse Living by Elliot Reed – Book Review
A Key to Treehouse Living by Elliot Reed – Book Review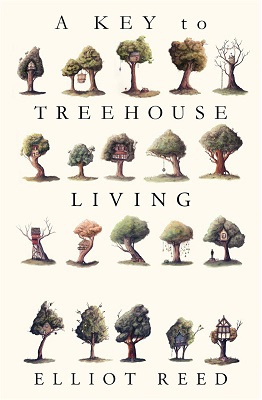 A Key to Treehouse Living
Author – Elliot Reed
Publisher – Melville House Uk
Pages – 240
Released – 12th March 2020
ISBN-13 – 978-1911545415
Format – ebook, paperback
Review by – Stacey
Rating – 4 Stars
I received a free copy of this book.
This post contains affiliate links.


A Key to Treehouse Living is the adventure of William Tyce, a boy without parents, who grows up near a river in the rural Midwest. In a glossary-style list, he imparts his particular wisdom on subjects ranging from ASPHALT PATHS, BETTA FISH, and MULLET to MORTAL BETRAYAL, NIHILISM, and REVELATION. His improbable quest – to create a reference volume specific to his existence – takes him on a journey down the river by raft (see MYSTICAL VISION, see NAVIGATING BIG RIVERS BY NIGHT).
He seeks to discover how his mother died (see ABSENCE) and find reasons for his father's disappearance (see UNCERTAINTY, see VANITY). But as he goes about defining his changing world, all kinds of extraordinary and wonderful things happen to him. Unlocking an earnest, clear-eyed way of thinking that might change your own, A Key to Treehouse Living is a story about keeping your own record straight and living life by a different code.

A Key to Treehouse Living is a very unusual book and I like unusual things so I couldn't wait to dive in. The plot begins with ten-year-old William Tyce. William's mother died when he was little and his father took him to stay with his uncle and never came back for him. His uncle is rarely around so he spends most of his time on his own, although he did build him a treehouse.
Through a glossary of words in alphabetical order (although only by the first letter, the order of those words beginning with the same letter can come in any order), William tells the reader the story of his life beginning with Absence.
I've never read a book like it. Part of me felt like I was reading an encyclopedia or a non-fiction book, whilst another part was enjoying how the story was laid out and intrigued to learn how each word fitted into William's life.
The way in which the book is written has you getting inside the main character's head as he shares his thoughts with you. It was engaging and fascinating the way William shared his life and the way he viewed his past and how it has affected his present. Just imagine getting inside the head of a child!
The book is certainly like riding an emotional roller coaster as we share some fun times as well as some sad times with William, all are very important to him. As William ages, the words become more drawn out and richer in detail.
I feel that the author has taken a very big risk in the way he has written the book. I also feel that readers will find this book a bit like Marmite – they will either love it or hate it. I personally found it a breath of fresh air. Would I read a book like this again? Probably not. Did I enjoy the story? Most definitely.
Book Reviewer – Stacey
---
Purchase online from:
---
About the Author
Elliot Reed received his MFA from the University of Florida in Gainesville and is currently living in Spokane, Washington.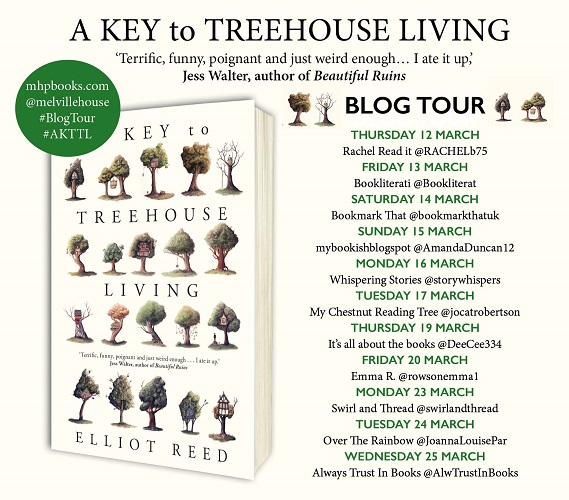 ---
What did you think of A Key to Treehouse Living? Share your thoughts in the comment section below!
---
The above links are affiliate links. I receive a very small percentage from each item you purchase via these link, which is at no extra cost to you. If you are thinking about purchasing the book, please think about using one of the links. All money received goes back into the blog and helps to keep it running. Thank you.
Like us on Facebook – Tweet us on Twitter – Pin us on Pinterest