Akea Series by Elizabeth Jade – Promo Post
Akea Series by Elizabeth Jade – Promo Post
Sponsored Post. Today we welcome author Elizabeth Jade to Whispering Stories with her Promotional Post for her Akea Series, including 'Akea. The Power of Destiny' and 'Akea. His Mother's Son'.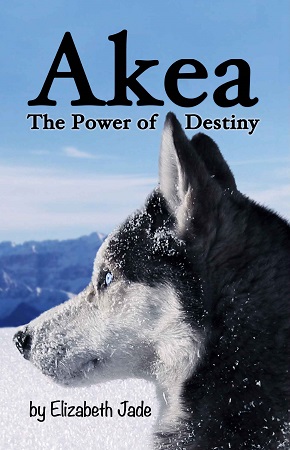 Akea
The Power of Destiny
Author – Elizabeth Jade
Publisher – i2i Publishing
Pages – 80
Released – 25th May 2017
ISBN-13 – 978-0995572980
Format – ebook, paperback


This husky, wolf story is a new addition to the great animal fiction tradition of Jack London and Erin Hunter, where the story is told through the eyes of the animals.
Elizabeth Jade has created a captivating coming of age story which also teaches children about friendship and loyalty, and that being different doesn't mean you can't belong. It is a captivating chapter book for eight to twelve year-olds.
Akea is born into a family of sled dogs and a life that follows a predictable path, but from the day she first sees the lone wolf, Kazakh, Akea knows her future lies beyond the safety of her home. Kazakh is well aware of Akea's destiny and the pack laws he will break to help her reach it. Regardless of the challenges ahead, he must make sure this young husky will be ready, even if it means his life.
What reviewers' are saying:
"Part coming of age story, part family drama, Akea: The Power Of Destiny is an accomplished and heartful epic that will inspire and delight young and old readers alike. Author Elizabeth Jade weaves a rich tapestry and takes the reader on a journey of adventure, danger, love and self discovery – all seen through the eyes of a plucky young husky named Akea who finds she is the custodian of a legacy that she will have to face or reject.
Elizabeth Jade has an accessible and appealing writing style that has a wisdom and an affection that I really enjoyed. Her characters – both human and animal – are vivid and they leap off the page and the over arching message of Akea is both powerful and moving – discover yourself to discover your destiny." Dean Mayes (author)
Dramatic Readings from chapters 1 and 6
Purchase online from:
---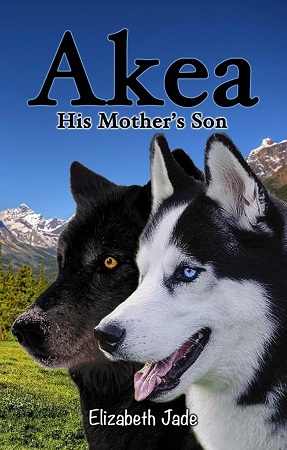 Akea. His Mother's Son
Author – Elizabeth Jade
Publisher – i2i Publishing
Pages – 94
Released – 11th December 2019
ISBN-13 – 978-1916228597
Format – ebook, paperback


The heart-wrenching sequel to Akea – The Power of Destiny.
Akea is no ordinary husky, and taking her place as Wolf Queen was just the first step in the journey set out for her by the Great Wolf. Akea's world turns upside down when humans raid their home, scattering the pack and capturing her hybrid son. Salvador struggles to adjust to a life in captivity, quickly realising not everyone approves of his husky mother's rise to Wolf Queen. And when the Great Wolf sends him warning dreams, Salvador discovers his true purpose for being there.
'Step inside the minds of the huskies and wolves; feel both sides of the experience of loss and change; take the next step in the journey laid out by the Great Wolf.'
What reviewers' are saying:
"As she proved with the first book in this series, Elizabeth Jade has a gift for writing for children. With the follow-up, she has created another heart-warming story that continues the saga of Akea, Kazakh and their husky/wolf offspring. As Akea strives to keep her family safe while watching out for the rest of the pack, she must also deal with wayward Salvador, who is more difficult to control. And as if that weren't enough, there's the legendary Great White Wolf to worry about, too.
Ms Jade perfectly captures the atmosphere of life as part of the wolfpack and its many challenges. Her stories remind me of Jack London's 'Call of the Wild' and with 'His Mother's Son' she proves she not only has a knack for creating realistic and powerful characters, but a talent for describing the wild settings they inhabit with a natural confidence that is quite charming." Colin Garrow (author)
Pre-Order online from:
---
About the Author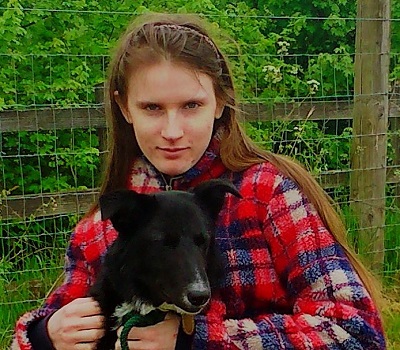 Elizabeth Jade was born in 1998 and lives with her family in Wellington, in the UK. She started writing at fourteen when she began to struggle with depression and anxiety, but was eighteen before she was diagnosed with Aspergers – an autistic spectrum disorder.
Her natural affinity to animals moved her to volunteer with various animal rescues, being labelled 'The Cat Whisperer' during her time working with Cats Protection. This combination of Aspergers and animal magnetism enables her to write from the animal's perspective in a convincing and captivating way.





---
Share your thoughts on the Akea Series in the comment section below!
---
*This is a sponsored post