The Next Chapter with Jackie Ladbury
Jackie Ladbury
Today we welcome back author Jackie Ladbury to Whispering Stories Blog to catch up on what she has been doing since our interview with her back in January 2018 on 'The Writing Life of: Jackie Ladbury'. This post contains affiliate links.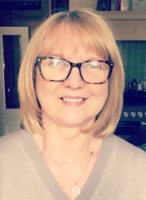 Jackie Ladbury writes heart-warming contemporary and historical women's fiction that is always guaranteed a happy ever after. From spending many years as an air-stewardess and seeing that it really is love that makes the world go around, she determined to put the same sparkle and emotion into her stories.
Her life is no longer as exotic (or chaotic) as it was in those heady days of flying as she now lives a quiet life in Hertfordshire with her family and two cats, spending her days making up stories and finding excuses not to go to the gym.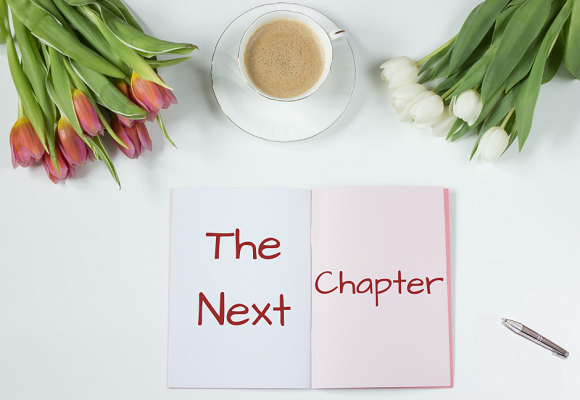 Welcome back to Whispering Stories Blog, lovely to be featuring you again. We last met you back in January 2018 when we spoke to you about your writing life and your latest book at the time 'Air Guitar and Caviar'. Since that date I believe you have written and published another four books.
1) How has life changed since we last met you?
It hasn't really, apart from I'm a bit more chilled about my writing! I'd like to say I've bought a Mercedes and a yacht with the money I've made from writing, but alas …
2) Has your writing style changed since we last interviewed you?
Yes it has, although it took me by surprise. I still write romances but my books are now more feelgood 'life' romances. I guess, basically I don't write big sex scenes anymore!
3) Have you allowed yourself to be influenced by your readers' opinions of your characters?
Not really. Someone said the heroine in the Magic of Stars was a bit flaky but I couldn't see it myself. (maybe cos I'm a bit flaky) I don't think I consciously decide how my characters are going to be – they just evolve.
4) Have you found writing gets easier or harder the more books you write?
Hmm, my daughter has been suffering with depression for the last year or so, so my perspective on life has changed quite radically and I had trouble remaining upbeat. I did struggle to write at all for a while, but I think that's just life getting in the way rather than writing becoming easier or harder.
On reflection I'd say my writing has improved as turning a phrase or sentence has become easier – writing a decent plot is just as hard, though.
5) Is there a difference in the way you feel about your books the more you publish? As in do you still feel the same level of excitement?
It's always a thrill. My last two books have been turned into audio books and that was really exciting as I loved the voices of the narrators and The Potter's Daughter is now a paperback – I love that I can give my dad the book that was inspired by the Potteries where my mum and dad grew up.
6) If you could live within the pages of any of the books created by you, which would you choose?
Well, I was an air-stewardess for a long time which was the inspiration for Air Guitar and Caviar and The Magic of Stars, so in a way I did live through their story – and parts were taken from incidents that happened to me or my airline friends. I've noticed that I write a lot about music and I play the guitar (badly) so think I was always a frustrated pop-star. I'm always trying to encourage my daughters to sing and play too – they're having none of it!
Concerning your latest book: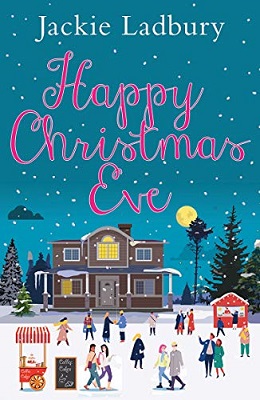 Happy Christmas Eve
Author – Jackie Ladbury
Publisher – Ruby Fiction
Pages – 184
Release Date – 15th October 2019
Format – ebook, audio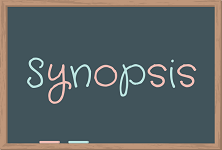 All I want for Christmas is you … or you?
Eve Halligan is back in her hometown for Christmas after a whirlwind few years touring with her band, the Molotovs. A lot has changed since she left, but two things have stayed the same. One: Eve is head-over-heels in love with Lucien Malikov, the Molotovs' bad boy lead singer. Two: Lucien is completely indifferent to her.
Still, Eve dreams that this could be the Christmas where she convinces Lucien that they're made for each other. But when childhood friend and local caterer Theo Wright comes back into her life bringing with him festive cupcake and sausage roll conundrums, Eve begins to question whether her Christmas dreams have been wasted on the wrong man …

7) How long did it take you to write this book?
About eight months all in, although I started it in Christmas 2018 and forgot about it – or just went off the boil – can't quite remember. I don't seem to write in a linear fashion and am very unorganised so often have two or more books on the go. I can often be part-way through reading half a dozen books at any one time on my Kindle.
8) Can you tell us a little about your new book (not in the synopsis)?
Eve isn't a gorgeous drop dead vamp, she's just a regular girl-next-door type who likes to bake. She also has a lovely voice and is a gifted guitarist, but bad boy Lucian has ripped away her confidence convincing her that he's the only one in the band with talent. Along comes good guy Theo, who has loved her for ever. He manages to rekindle her love of baking – and they start to bake – together… 🙂
9) Can you tell us anything you edited out of your book?
I'm never sure about my humour and it's so hard to know if I'm funny or not, because as soon as I've laughed at a line I've written I have to read it a million times more while editing and by then I'm wondering if it was really funny or just pathetic?' In Happy Christmas Eve, I had a scene where they went sledging and had a snowball fight but when I read it over a few times it just seemed a bit vomit-worthy, you know – too cheesy, so it had to go.
10) Are you still going through the same publishing methods?
Chaos and order and then iron out the creases until it's done. Sadly, I am as disorganised in my writing as I am in my day to day life. I always mean to write down a lovely synopsis and even a chapter by chapter story but I get carried away and keep writing as ideas pop into my head.
11) Can you remember seeing your book for the first time in the bookstore, supermarket, online?
Yes, but it wasn't one of those OMG moments. I never even opened the champagne I'd bought. Can't remember why not. Life getting In the way again, I suppose.
12) What next for you in your writing career?
I'm not sure. I have two full length novels that I could edit but to be honest it would probably be easier to rewrite them from scratch. I think a lot of good writing is about great sentence structure, so if I have to spend ages turning sentences around it might not be worth the bother.
I've started a romance set in Sorrento that I really like and also another historical set in the Victorian days. Every time I finish a book I vow that I will learn how to touch type, learn Scrivener and be a master at Canva but I just can't keep away from the writing for long enough. There always seems to be something on the go.
Reviewers' Questions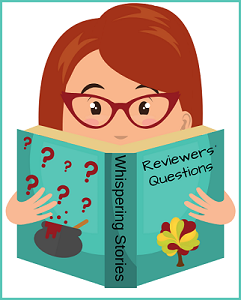 1) Question from Nia – If you look back at your first book, which part of the writing or publication makes you the proudest now?
I honestly think my proudest moment was not when I was published, but when I was shortlisted with Air Guitar and Caviar by my now publisher Choc Lit/Ruby Fiction in their Search for a Star competition. It went through many edits before it was finished and wasn't ultimately published by Choc Lit, but I cried when someone congratulated me on Facebook – I hadn't yet seen that I'd been shortlisted and it was just the best moment.
2) Question from Cara – Who was your favourite author growing up?
I don't think I actually read much when I was growing up – after the Enid Blyton and Judy Blume phases, but when I was a young adult I remember a Sebastian Faulks's Birdsong leaving a deep impression on me –and it made me want to be a writer.
3) Question from Kerstin – Do you have a writing routine?
I wish. I seem to waste a lot of time 'revving up my engines' and I flit around on Facebook and eBay and anything that wastes time, until I finally get stuck into the novel by which time it's probably time to go to work or something. I remember a teacher saying I had a butterfly mind and being unsure what she meant, but I think I understand now. All over the shop, me!
---
Author links




---
Share your thoughts on our interview with Jackie Ladbury in the comment section below!
---
The above links are affiliate links. I receive a very small percentage from each item you purchase via these link, which is at no extra cost to you. If you are thinking about purchasing the book, please think about using one of the links. All money received goes back into the blog and helps to keep it running. Thank you.