Animals by Ingela P. Arrhenius – Book Review
Animals by Ingela P. Arrhenius – Book Review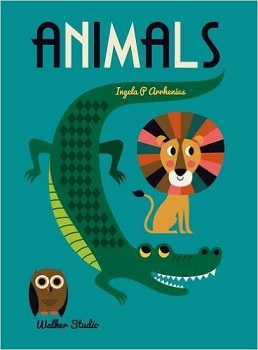 Animals
Author – Ingela P. Arrhenius
Publisher – Walker Books
Pages – 40
Release Date – 1st September 2016
Format – hardback
Reviewer – Stacey
I received a free copy of this book
Post Contains Affiliate Links

Over thirty different animals are illustrated in striking graphic style by Ingela P Arrhenius in this stunning and stylish large gift book from Walker Studio. Bold typography and retro charm make this a book that all ages will enjoy.

Animals is a large (A3 size) heavy book. For this reason I feel that this book would be better suited in a nursery, childminders or school, rather than one to read together at home.
This hardback book is filled from front to back with pictures of animals in a random order. The pictures are large and bold, they look quite old fashioned too. On each page along with the picture is the name of the animal, this is all the text that you will find.
It is a lovely book with thick pages, so that children can flick back and forth without them tearing easily.
Young children always seem to have a fascination with animals, and I can see this book easily appealing to them. They will love looking at the illustrations and help them define which animal is which without the interference of a lot of writing on the page.
Book Reviewed by Stacey
Purchase Links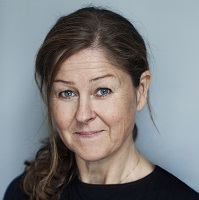 Swedish Ingela Peterson Arrhenius was born in 1967.
Art and design has always played a big part of Ingela's life and before her career as an illustrator took off Ingela worked as an art director in Stockholm.
Ingela then moved on to study advertising and graphic design at an art school in Stockholm, In 1992 Ingela set up her own business as a freelance illustrator working on an international level cross advertising, design, publishing and editorial work.
She's been commissioned for creating print patterns for fabrics, wallpaper, stationary aswell as packaging, product design, home accessories and toys.
Ingela's posters and designer toys are spread all around the world. She's passionate about retro style in general which is clearly reflected in her work as well as her joy for typography and colour.
She lives in Stockholm with husband and two boys.
Author Links