Annabel Lee by Mike Nappa – Book Review
Annabel Lee by Mike Nappa – Book Review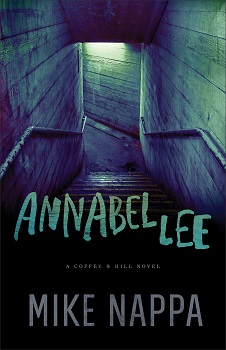 Annabel Lee


Coffey & Hill Book One
Author – Mike Nappa
Publisher – Revell
Pages – 368
Release Date – 1st March 2016
ISBN-13 – 978-0800726447
Format – ebook, paperback, hardcover, audio
Reviewer – Stacey
I received a free copy of this book
Post Contains Affiliate Links

Fourteen miles east of Peachtree, Alabama, a secret is hidden. That secret's name is Annabel Lee Truckson, and even she doesn't know why her mysterious uncle has stowed her deep underground in a military-style bunker. He's left her with a few German words, a barely-controlled guard dog, and a single command: "Don't open that door for anybody, you got it? Not even me."
Above ground, a former Army sniper called The Mute and an enigmatic "Dr. Smith" know about the girl. As the race begins to find her, the tension builds. Who wants to set her free? Why does the other want to keep her captive forever? Who will reach her first?
Private investigators Trudi Coffey and Samuel Hill need to piece together the clues and stay alive long enough to retrieve the girl–before it's too late.
With its stunning writing and relentless pace, Annabel Lee will captivate readers from the first page.

Eleven year old Annabel Lee lives with her uncle Truck, a dubious character, with plenty of security protecting his property, including his best marksman, The Mute. With his home under fire from enemies, Truck takes Annabel to a secret underground bunker, and bundles her in with his dog. He tells her not to open the door to anyone, not even him, without the secret code.
Annabel is now alone with only the dog, that terrifies her, for company, unsure why she has been placed in the bunker, and when she will be allowed out.
Above ground, explosions and gunfire are tearing the house apart, and Truck's lifeless body is sprawled out on the floor for a mysterious figure to see. The Mute, from his hiding place has witnessed everything and knows that it is too late to help his boss. Now it's up to him to implement Truck's plan for this turn of events.
Elsewhere, PI Trudi and her ex-husband Samuel (who works for Truck), find themselves in a spot of bother, when a mysterious, ageing man comes calling. When they manage to give him and his bodyguard the slip, the two of them find themselves on the run and having to stay together, if they are to survive.
Just who is Annabel Lee? Why did her uncle hide her in the bunker? The answers will be revealed in this gripping novel.
When this book arrived, I was really excited by the synopsis and couldn't wait to read it. I certainly wasn't disappointed, as I loved every minute of it.
The plot has you on the edge of your seat throughout. What makes it more exciting is that it is told from the various viewpoints of Annabel, The Mute and Trudi, so you get to witness, and feel, each persons' aspect of what was happening to them.
Annabel is a very likeable character. She is clearly very well-educated, and advanced for her age. I'm not sure many eleven year old's would cope with being locked in a room all alone for weeks on end, not knowing why they were hidden there and when they would get to see daylight again.
The Mute is a very loyal character. He is called The Mute, as he can't speak. He is a very serious, well-trained military personnel. It often felt like he had some kind of super sense, especially the way he could assess a situation so accurately.
Trudi and her ex-husband Samuel, are the characters that brought the humour to the story. They often fought like cat and dog, yet you get an understanding of how much they still love one another.
Annabel Lee made me lose track of time, as I was fully engrossed in the story, and the real world just melted away. It often felt like I was standing in the middle of a scene watching it play out, not reading about it.
A fantastic novel that I fully enjoyed, and if you like mysteries I'm sure you will too.
Book Reviewed by Stacey
Purchase Links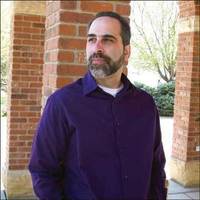 Mike Nappa is an entertainment journalist at PopFam.com, as well as a bestselling and award-winning author with more than one million books sold worldwide.
Author Links