Anya and the Power Crystal by N.A. Cauldron – Book Review
Anya and the Power Crystal by N.A. Cauldron – Book Review
Anya and the Power Crystal


The Cupolian Series Book Two
Author – N.A. Cauldron
Publisher – Wiggling Pen Publishing
Pages – 318
Release Date – 22nd August 2016
Format – ebook, Paperback
Reviewer – Stacey
I received a free copy of this book
Post Contains Affiliate Links

Now that everyone knows Anya can perform magic, she's the number one enemy of the Queen of Cupola. But instead of being punished, she and her friends are being sent on a mission to find a lost treasure. Hmm… Well that's odd. Anya thinks so too. In an effort to learn just what exactly the Queen has in store for them, Anya and her friends discover something more deadly than they could have ever imagined.
From lost colonies to fairies and even the fabled skinwalker, Anya, Taika, and Gevin find out what really lies outside the walls of Cupola. Will they survive?

Anya Walberg is back, in the second book of the Cupolian series. Queen Pernicity is concerned that the Field of Protection which has been guarding Cupola for 200 years will become under attack, now that people know it exists.
The queen needs to obtain the Power Crystal to keep it safe within her castle walls, but that will mean sending people out into the unknown to find it.
Those such people happen to be Anya and her friends Taika and Gevin. But can they find the crystal and get back safely to Cupola?
I reviewed the first book in the series, Anya and the Secrets of Cupola, last month, and thought it was a cross between a fairy-tale and a magical fantasy. This one, although containing as much magical fantasy, also has mystery and suspense added to it.
Anya has really grown maturity wise, even though she is only a year older than in the last book. She takes charge and is willing to put herself in dangerous situations to achieve what she has set out to do.
Kaika and Gevin are just as vocal and present as they were in the first book. I felt sorry for Gevin and his insecurity issues, as he feels that he has nothing to offer as he can't make potions or perform spells. He often doesn't realise just how much he is needed.
Along the trio's journey they come across many different people and places, and there are lots of twists in the story that you won't see coming. Anya and the Power Crystal is beautifully written, entertaining and gripping. Kids will love it.
Book Reviewed by Stacey
Purchase Links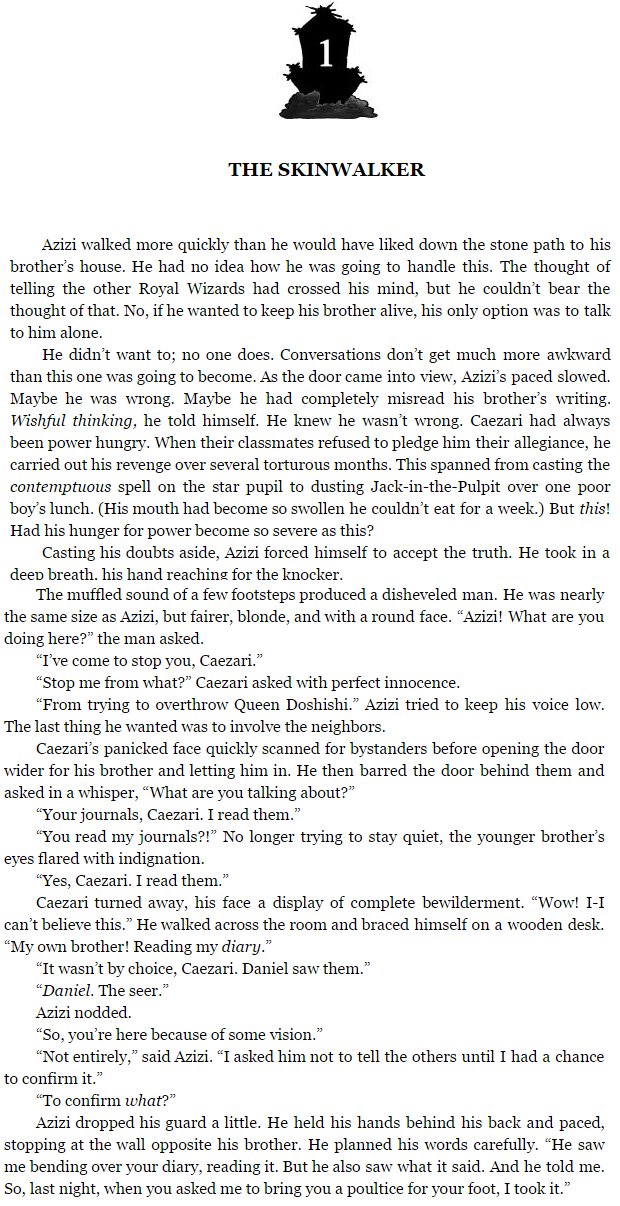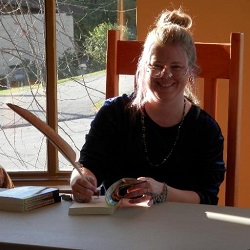 N. A. Cauldron grew up on the outskirts of modern Cupola. As a young child, she enjoyed listening to the tales told of Cupolian's history. This ultimately led to a successful career as a research historian and her recent authorship of historical fiction. She is an avid herbologist, and spends her free time hunting out and collecting rare herbs for her potion making. She is especially fond of the snaggled tooth humpmoss, and has been known to spend weeks at a time on fungal expeditions.
Although Ms Cauldron is currently spending her time attempting to acquiesce to earth's society, her roots and permanent home will always remain in Cupola. She is currently studying earthly children's literature and plans to contribute to its volumes upon finishing her historical works on the Cupolian time period known as the Magical Revolution.
Author Links