Scared of the Dark by Caroline L Thornton – Book Review
Scared of the Dark by Caroline L Thornton – Book Review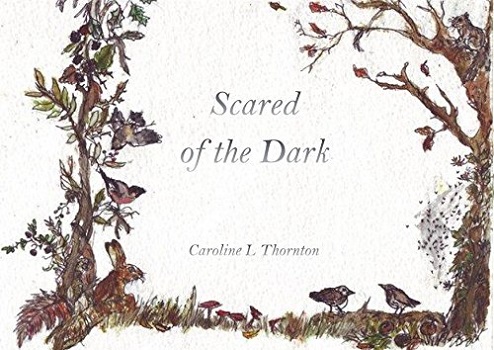 Scared of the Dark
Author – Caroline L Thornton
Pages – 43
Release Date – 31st May 2016
Format – ebook, paperback
Reviewer – Stacey
I received a free copy of this book
Post Contains Affiliate Links

Shadows dance on your wall
Curtains flap in the breeze
Floorboards squeak in the hall
The wind whips through the trees
The dark can be scary, especially when you don't know what you're afraid of. But you're not alone, most of us have felt scared at night and the dark's not actually so bad. Discover some of the reasons for our fear, meet friendly animals who play in the night and learn to think of the dark in a new way. Oh and just in case some monsters are real…you'll be reminded that you're braver than you may think!

Scared of the Dark is a young children's rhyming book aimed at helping children who have a fear of the dark, to explain to them that there is nothing to be frightened of, and that they are brave children.
The words flow naturally and are easy for children to read and understand. I commend the author for what she has tried to do.
However I do have one issue with this book, and after testing it out on five different children, ranging in age, my issue has been proved right. The book teaches children that there is nothing to be frightened off, and that monsters aren't real. Then we hit a section that states 'But now what if I'm wrong and some monsters are real', which is confusing for the child.
I personally as an adult can read between the lines, and have a feeling the author is talking about humans, people that may be hurting the child, not metaphysical monsters. The children that I spoke to about the book though didn't read it like that and wanted to know if monsters were real and even said that this would make them more scared, not less.
If my assumptions are right, then I understand completely what the author is trying to accomplish, but I feel that maybe a different book would be best.
Book Reviewed by Stacey
Purchase Links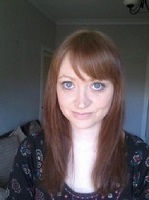 Caroline L Thornton lives in Scotland. She loves animals, movies and all things vintage. She writes rhyming picture books and her first, Scared of the Dark was inspired by her own fear of the dark as a child.
She wanted to write a book that she feels could have helped her and which may help others who feel scared in the night.
Author Links