The Moonlight Dreamers by Siobhan Curham – Book Review
The Moonlight Dreamers by Siobhan Curham – Book Review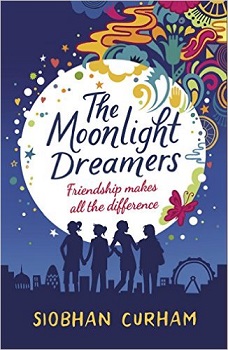 The Moonlight Dreamers
Author – Siobhan Curham
Publisher – Walker Books
Pages – 352
Release Date – 7th July 2016
Format – ebook, paperback
Reviewer – Stacey
I received a free copy of this book
Post Contains Affiliate Links

A inspirational, heart-warming book about four girls trying to find their place in the world. Siobhan Curham celebrates very different but like-minded friends in this captivating novel.
Amber craves excitement and adventure. Instead, she's being bullied at school for having two dads, and life at home isn't much better. Inspired by Oscar Wilde, Amber realizes that among the millions of people in London, there must be others who feel the same as she does; other dreamers – moonlight dreamers.
After chance encounters with Maali, Sky and Rose, Amber soon recruits the three girls to the Moonlight Dreamers. It's high time they started pursuing their dreams, and how better than with the support of friends?

Amber is sick and tired of girls her age being sheep. They dress the same, act the same and don't like anyone who isn't the same as them, which includes Amber, as she doesn't conform to their 'Norm'.
Fed up with being treated like a leper, Amber decides to set up the 'Moonlight Dreamers Club' to find others who don't conform to what society deems is the norm.
Joining the club, we meet Sky who loves poetry, Maali who has a lack of confidence and Rose who is rebellious. The four of them together make up the newly found club.
Together the girls realise that friendship comes in all different shapes and sizes, and that it isn't any good for all the world's people to be the same.
Moonlight Dreamers is a beautiful, heart-warming story about four girls who feel that they just don't fit in. The book is told from the view point of all four of the girls, so we get an insight into each ones' thoughts and feelings. It is also not only told in story format but with texts, blog posts and emails added too.
The girls are all completely different individuals, each with their own problems, both in their lives and with themselves. Over time, the girls realise that with determination and friendship, they can fulfil their dreams.
The Moonlight Dreamers is a superb book that all young girls should read, as it may just open their eyes to teenage life and beyond.
Book Reviewed by Stacey
Purchase Links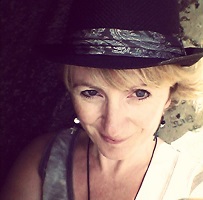 Siobhan Curham is an award-winning author, editorial consultant, motivational speaker and life coach. Her books for young adults are: Dear Dylan (winner of the Young Minds Book Award), Finding Cherokee Brown (shortlisted for Wirral Paperback of the Year), Finding Your Inner Cherokee, Shipwrecked and Dark of the Moon (currently being developed for television), True Face and, coming summer 2016, The Moonlight Dreamers.
Her books for adults are: True Love Always, The Sweet Revenge of the Football Widows, The Scene Stealers and Antenatal & Postnatal Depression.
Siobhan has written for many newspapers, magazines and websites, including The Guardian, Cosmopolitan, Writers' Forum, DatingAdvice.com, Mother and Baby, Practical Parenting and Take a Break.
She has also been a guest on various radio and TV shows, including Woman's Hour, BBC News, GMTV and BBC Breakfast.
Author Links