The Night Before Christmas by Rose Collins – Book Review
The Night Before Christmas by Rose Collins – Book Review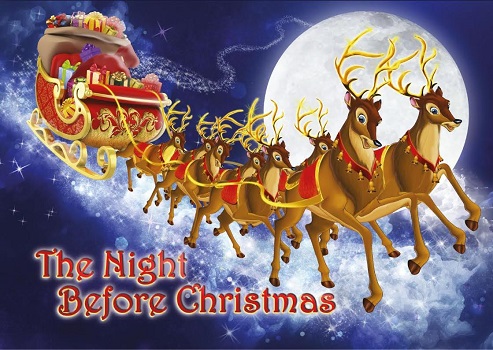 The Night Before Christmas
Author – Rose Collins
Publisher – NurseryBox
Pages – 28
Release Date – 7th December 2015
Format – ebook, hardcover
Reviewer – Stacey
I received a free copy of this book
Post Contains Affiliate Links

It was the night before Christmas and all through the house not a creature was stirring,
Not even a … BEAR?
Clement Clarke Moore's much loved poem is brought beautifully to life in this gorgeous picture book with a twist- as Santa visits a family of bears on Christmas Eve.
Share the Christmas magic and experience a whole new retelling of the timeless Christmas classic.
With beautifully illustrated pages, The Night Before Christmas is the perfect gift for any child.

In 1823, Clement Clarke Moore wrote a poem that still today is read every Christmas Eve by millions of families across the world – That poem is 'A Visit from St. Nicolas' otherwise more commonly know as 'The Night Before Christmas'.
There have been many versions of this poem written over the years, and numerous books too, so when I was asked to review this book I kind of expected to come across the same words, and would be basing my opinion just on the illustrations alone. How wrong I was!
Rose Collins has written her version of the poem, bringing it right up to date, with the introduction of the Bear family. The moral behind the story is still the same, but with the bears taking centre stage instead of people. Children will love reading this book, whether alone or with a loved one.
The illustrations are what makes this book though. They are bright and bold. They capture your eye, and stand off the page. They really do make you feel christmassy inside.
The Night Before Christmas is a classic tale with a modern twist, that I'm sure is going to be a hit with little children.
Book Reviewed by Stacey
Purchase Links