The Indictments by William Eleazer – Book Review
The Indictments by William Eleazer – Book Review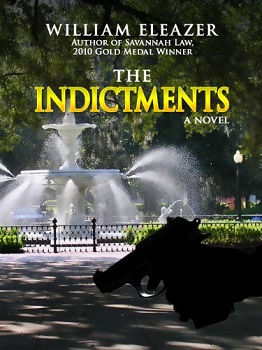 The Indictments


Scott Marino Book Two
Author – William Eleazer
Publisher – Elex Publishers, Inc
Pages – 332
Release Date – 6th November 2012
Format – ebook, paperback, audio
Reviewer – Clive
I received a free copy of this book
Post Contains Affiliate Links

A brazen robbery by a masked man at one of Savannah's finest restaurants results in the murder of a teenage girl and murder indictments against two defendants. The assistant DA assigned to the case believes one indictment is without merit, and his attempt to have it dismissed threatens both his career and his life.
With colorful characters and exciting and realistic courtroom drama, The Indictments will keep the reader riveted on the twisting plot until the unforgettable final chapter.

Firstly I must thank the author William Eleazer for his efforts to get me a copy of his book Savannah Law. We both learned a lot about Amazon Gift Cards and eventually William managed to send me a copy of the sequel The Indictments. After all that effort I was concerned that I would be disappointed but that was definitely not the case.
William has had a full and varied legal career and he draws on that experience in his writing. The book is based around legal procedure, written in a style that is precise and authoritative with clear explanations. I was fascinated with some of the legal arguments that he included, particularly those that can appear unfair or unjust.
We have all read books where professionals who work around crime find themselves taking an unrealistic action role in crime detection. I am thinking of the pathologists who get into shoot outs, lawyers who get kidnapped or crime writers who get into car chases so I was impressed with how the author manages to tell a tense tale while keeping his Assistant DA true to his professional role.
The lead character is likeable and he is supported by a number of realistic secondary characters, again probably loosely based on the author's former colleagues and acquaintances.
Although this is the second book in the series it stood alone and I was not left feeling that I had missed something. That said I look forward to reading Savannah Law and the rest of the series sometime soon.
As you will have gathered I very much enjoyed this book. If you are a fan of courtroom drama The Indictments is a must for you; if you are a lover of crime detection I still commend it to you. I can give it no less than a full five stars.
Book Reviewed by Clive
Purchase Links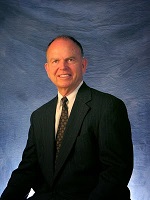 I like to say "I'm from Savannah," but that's not quite accurate. I was born and raised in Springfield, Georgia, just 27 miles up the river from Savannah, so that's pretty close and since Savannah has always been my favorite city, why not say, "I'm from Savannah?"
While in my teens, my family moved to Orangeburg, South Carolina, where I graduated from high school. I was fortunate to receive a scholarship to attend Vanderbilt University, and after graduation, was commissioned as a second lieutenant in the United States Marine Corps. I served initially as an infantry officer, and later, after receiving a law degree from George Washington University, I served in various legal assignments— prosecutor, defense counsel, appellate counsel, and for five years, a military trial judge.
After I retired from the Marine Corps, I became a prosecutor in Florida, and a short time later, a law professor at Stetson University College of Law. There I taught criminal law, trial advocacy, evidence, and directed the prosecution clinic. (While on a sabbatical, I earned an LL.M. in Litigation from Emory Univeristy (thanks, Stetson; thanks Emory!).
A few years ago my wife and I bought a small plot on a hillside in the Smoky Mountains of North Carolina to build a home. I served as contractor, pulling the permits and hiring the workers, and about a year later we moved in. We are there in the summer and fall, but when the frost gets thick on the pumpkins, we (cowardly) head back to our permanent home in St. Petersburg, Florida.
If you like legal thrillers and haven't read my three novels, Savannah Law , The Indictments, and The Two-Witness Rule, you are in for a special treat. It may be best to read Savannah Law first, as The Indictments is a sequel (although it can be read as a stand-alone also). And The Two-Witness Rule is a sequel to The Indictments, with many of the old charaters, but it also may be read as a stand-alone. So if you have a choice, start with Savannah Law, but I think you'll find each a "good read," in any order! They all share the same genre, "legal thrillers" and the same local, beautiful and inspiring Savannah, Georgia.
Author Links