Love and Ruin by Paula McLain – Book Review
Love and Ruin by Paula McLain – Book Review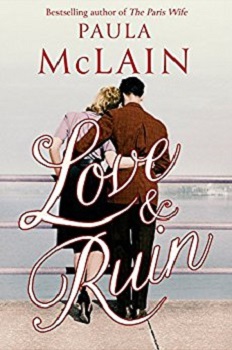 Love and Ruin
Author – Paula McLain
Publisher – Fleet
Pages – 400
Released – 7th June 2018
ISBN-13 – 978-0708898925
Format – ebook, hardcover
Reviewer – Stacey
Rating – 5 Stars
I received a free copy of this book
Post contains affiliate links.
In 1937, courageous and independent Martha Gellhorn travels to Madrid to report on the atrocities of the Spanish Civil War, and finds herself drawn to the stories of ordinary people caught in devastating conflict. She also finds herself unexpectedly – and uncontrollably – falling in love with Ernest Hemingway, a man already on his way to being a legend. In the shadow of the impending Second World War, and set against the tumultuous backdrops of Madrid, Finland, China, and especially Cuba, where Martha and Hemingway made their home, their relationship and professional careers ignite.
But when Hemingway publishes the biggest literary success of his career, they are no longer equals, and Martha must make a choice: surrender to the suffocating demands of a domestic lifestyle, or risk losing her husband by forging her way as her own woman and writer. It is a dilemma that will force her to break his heart, and her own.

If I'm perfectly honest I had never heard of Martha Gellhorn until I started reading Love and Ruin. I also knew little about Ernest Hemingway beyond his home in Key West Florida, the six-toed cats he kept or his boat, Pilar. Of course, I knew his novels – though I have never read any of them. So you might be wondering what made me read a book about the life of a woman I'd never heard of before and her love affair with a man I knew little about? Truthfully, I crave knowledge and although this is a dramatised fictional account of Martha Gellhorn's real life, the events that occur really did happen, so I was intrigued.
The book is split into six sections starting in January 1936 and ending in June 1944. Martha was an inspirational woman who from an early age knew she didn't want to be tied down, she wanted to travel, to make a difference.
She wanted to be an accomplished writer and more importantly, she wanted her father's approval of her writing, something he refused to give her, telling her there were two types of women in the world and she was the other kind. Harsh words for any young woman to have to deal with, but especially hard when said just before her father's death.
Martha met Hemingway on a holiday to Florida with her mother and brother after the death of her father. He invited her to be a correspondent on the Spanish civil war. After getting a friend from a magazine to give her papers to say she worked for them, she made her way to Spain, meeting up with Hemingway and his associates in Madrid.
It was here that her love of journalism took off. It was also where she started to fall for Hemingway, even though he was married to his second wife Pauline at the time. The book follows Martha's life and the love affair that the two eventually began. At the back of the book is a note from the author that give us an insight into Martha's life after the book. It seemed to me that the love of these two people, even for a short while, haunted her for the rest of her life, as she avoided him until his death and then his name or anything to do with him afterward.
I found Love and Ruin a slow read, yet so enthralling and interesting. I felt like a sponge soaking in so much information that I never knew before. How I'd never heard of this woman before is a mystery to me. She was one of the first female war correspondents, and an award-winning one at that. She also had an amazing life, one that I'm glad has finally been told, as it certainly deserved to be.
Reviewed by Stacey
---
Purchase online from:
---
About the Author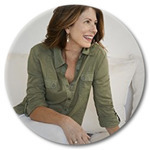 Paula McLain was born in Fresno, California in 1965. After being abandoned by both parents, she and her two sisters became wards of the California Court System, moving in and out of various foster homes for the next fourteen years. When she aged out of the system, she supported herself by working as a nurses aid in a convalescent hospital, a pizza delivery girl, an auto-plant worker, a cocktail waitress–before discovering she could (and very much wanted to) write. She received her MFA in poetry from the University of Michigan in 1996.
She is the author of The Paris Wife, a New York Times and international bestseller, which has been published in thirty-four languages. The recipient of fellowships from Yaddo, The MacDowell Colony, the Cleveland Arts Prize, the Ohio Arts Council and the National Endowment for the Arts, she is also the author of two collections of poetry; a memoir, Like Family, Growing up in Other People's Houses; and a first novel, A Ticket to Ride. She lives with her family in Cleveland.





---