Authors Who Died in October
Authors Who Died in October
Discover information about authors that died in October

.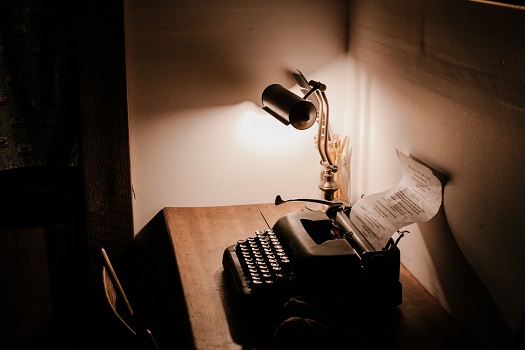 1st October 2013 – Tom Clancy, author of 'Full Force and Effect' was born in Baltimore, Maryland, USA on 12th April 1947. He died aged 66 in Baltimore, Maryland, USA.
7th October 1849 – Edgar Allan Poe, author of 'The Raven' was born in Boston, Massachusetts, USA on 19th January 1809. He died aged 40 in Washington Medical College in Baltimore, Maryland, USA. The actually cause of death is unknown as all his medical records, including his death certificate were lost. He died a few hours after being found wandering the streets of Baltimore, delirious and wearing clothes that weren't his. There was speculation at the time that he had been the victim of cooping.
10th October 1911 – Joseph Pulitzer, publisher was born in Makó, Hungary on 10th April 1847. He died aged 64 in Charleston, South Carolina, USA.
10th October 1985 – Orson Welles, author of 'Citizen Kane' was born in Kenosha, Wisconsin, USA on 6th May 1915. He died aged 70 from a heart attack in Hollywood, Los Angeles, California, USA.
12 October 2019 – Kate Braverman, author of 'Palm Latitudes' was born in Philadelphia, USA on 1st February 1950. She died in aged 69 Santa Fe, New Mexico, USA.
14th October 1951 – Herman Charles Bosman. author of 'Ramoutsa Road' was born in Kuils River, Cape Town, South Africa on 5th February 1905. He died aged 46 in Edendale, KwaZulu-Natal, South Africa, on route back to hospital after earlier being discharged following him attending with chest pains.
14th October 1997 – Harold Robbins, author of 'The Adventurers' was born in New York City, New York, USA on 21st May 1916. He died aged 81 from heart failure in Palm Springs, California, USA.
16th October 1997 – James A Michener, author of 'Tales of the South Pacific' was born in Doylestown, Pennsylvania, USA on 3rd February 1907. He died aged 90 from Kidney failure after suffering from terminal kidney disease in Austin, Texas, USA.
19th October 1745 – Jonathan Swift, author of 'Gulliver's Travels' was born in Dublin, Republic of Ireland on 30th November 1667. He died aged 76 in Dublin, Republic of Ireland.
21st October 1969 – Jack Kerouac (Jean-Louis Kérouac), author of 'The Town and the City' was born in Lowell, Massachusetts, USA on 12th March 1922. He died aged 47 from internal haemorrhage caused by cirrhosis in St. Petersburg, Florida, USA. He is buried at Edson Cemetery, Lowell, Massachusetts.
23rd October 1939 – Zane Grey, author of 'The Lone Star Ranger' was born in Zanesville, Ohio, USA on 31st January 1872. He died aged 67 at his home from heart failure in Altadena, California, USA.
27th October 1975 – Rex Stout, author of 'Trouble in Triplicate' was born in Noblesville, Indiana, USA on 1st December 1886. He died aged 88 in Danbury, Connecticut, USA.
Have a read about the authors who died in other months – List of Months.