Authors Who Died in September
Authors Who Died in September
Discover information about authors who died in September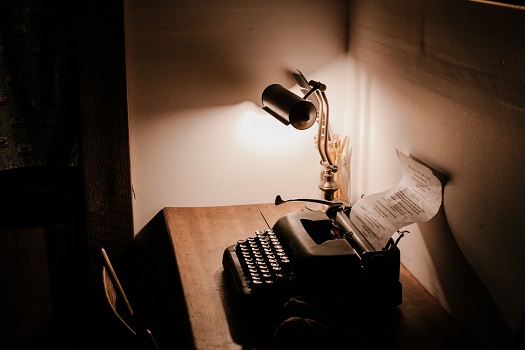 2nd September 1973 – John Ronald Reuel (J.R.R.) Tolkien, author of 'The Hobbit' was born in Bloemfontein, South Africa on 3rd January 1892. He died aged 81 from a bleeding ulcer and chest infection in Bournemouth, UK.
3rd September 2015 – Gabrielle Burton, author of 'Heartbreak Hotel' was born in Lansing, Michigan, USA on 21st August 1939. She died aged 76 in Los Angeles, California, USA.
4th September 2009 – Keith Waterhouse, author of 'Billy Liar' was born in Hunslet, Leeds, W. Yorkshire, UK on 6th February 1929. He died aged 80 in London, UK peacefully in his sleep.
4th September 1989 – Georges Simenon, author of 'Dirty Snow' was born in Liège, Belgium on 13th February 1903. He died aged 86 in Lausanne, Switzerland.
4th September 2015 – Warren Murphy, author of 'The Assassin's Handbook' was born in Jersey City, New Jersey, USA on 13th Sept 1933. He died aged 81 in Virginia Beach, Virginia, USA.
7th September 2015 – Rebecca Shaw, author of 'The House at Spinnaker Cove' was born in Leeds in 1931. She died aged 83 after a major stroke.
8th September 2015 – Basil H. Johnson, author of 'Indian School Days' was born in Wasauksing First Nation on 13th July 1929. He died aged 86 in Wiarton, Canada.
11th September 1988 – Roger Hargreaves, author of 'Mr Men Series' was born in Cleckheaton, West Yorkshire, UK on 9th May 1935. He died aged 53 in Royal Tunbridge Wells, UK.
12th September 2008 – David Foster Wallace, author of 'The Pale King' was born in Ithaca, New York, USA on 21st February 1962. He suffered badly with a depressive disorder for many years. Aged just 46, David hanged himself from a rafter of his house, in Claremont, California, USA.
16th September 2015 – David Cook, author of 'Robot Building' was born in Preston, Lancashire, UK on 21st September 1940. He died aged 74 in Lancashire, UK.
18th September 2020 – Sam McBratney, author of 'Guess How Much I Love You' was born in Belfast, Northern Ireland on 1st March 1943. He died aged 77 in County Antrim, Northern Ireland.
19th September 2015 – Jackie Collins, author of 'Chances' was born in London, UK on 4th October 1937. She died aged 77 in Beverly Hills, California, USA.
23rd September 1973 – Pablo Neruda, author of 'Memoirs' was born in Parral, Chile on 12th July 1904. He died aged 69 in Santiago, Chile.
24th September 1991 – Dr Seuss (born Theodor Seuss Geisel), author of 'How the Grinch Stole Christmas' was born in Springfield, Massachusetts, USA on 2nd March 1904. He died aged 87 from oral cancer in La Jolla, San Diego, California, USA.
25th September 1970 – Erich Maria Remarque, author of 'All Quiet on the Western Front' was born in Osnabrück, Germany on 22nd June 1898. She died aged 72 in Locarno, Switzerland.
28th September 1891 – Herman Melville, author of 'Moby Dick' was born in Manhattan, New York City, New York, USA on 1st August 1819. He died aged 72 in New York City, New York, USA.
30th September 1897 – Alfred Bester, author of 'Tiger! Tiger!' was born in New York City, New York, USA on 18th December 1913. He died aged 72 in Doylestown, Pennsylvania, USA.
Have a read about the authors who died in other months – List of Months.