Mother's Day Magic – I Love You More by Cornelia Amiri – Book Review
Mother's Day Magic – I Love You More by Cornelia Amiri – Book Review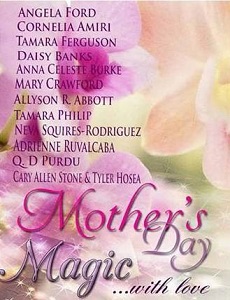 Mother's Day Magic…With Love
Author – Various
Publisher – CreateSpace
Pages – 786
Release Date – 28th February 2016
ISBN-13 – 978-1530226887
Format – ebook, paperback
Reviewer – Marcia
I received a free copy of this book
Post Contains Affiliate Links

10% of proceeds from this anthology will go to the National MS Society for research.
Every mother's heart holds a bit of magic…her children's love. Enchantment awaits in 12 new, previously unpublished-stories, by #1 bestselling and/or multi-award winning authors from across the globe. Captivating tales of romance or fiction fashioned from loving memories, these poignant stories are sure to touch your heart.
I Love You More by Cornelia Amiri (Bestselling Author)
On turning sixty, Garland recalls memories of her life's journey from an abusive childhood to a bad marriage to the ups and downs of a single mom. She is rewarded with a magical mother's day with her loving family.

Mother's Day Magic…With Love is an anthology in support of MS (10% of the profits go to the charity). I was asked if I would make people aware of the book and read one of the short stories within
I Love You More by Cornelia Amiri is all about a mother (Garland) and her son(Judson) who have managed to escape from a life of domestic violence, at the hands of their husband/father.
The story switched from often from past to present, which I really enjoyed, as I got to understand the situation better. I was particularly interested in the part where Garland had to be creative, very quickly, in order to get the two of them away from her violent husband. I read this part really slowly as I wanted to take in all the details.
I was invested in the story, and held captive by it. I was eager to find out what happened to the pair, and glad that they found happiness in their lives, eventually.
I have not read any of the other stories in the book, but plan to and would recommend it for views on women and motherhood.
Based wholly on the story I read I would award it five stars, because I would go back and read it over and over again.
Book Reviewed by Marcia
Purchase Links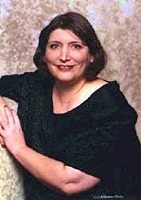 Cornelia Amiri who also writes as Maeve Alpin is the author of 32 published books. She lives in Houston with her wonderful son.