Cash Valley: An Unsafe Place by Ryan K. Nelson – Book Review
Cash Valley: An Unsafe Place by Ryan K. Nelson – Book Review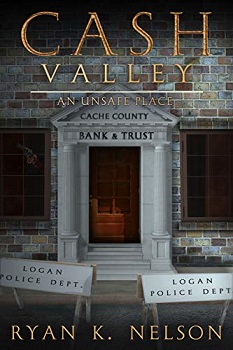 Cash Valley: An Unsafe Place
Author – Ryan K. Nelson
Pages – 198
Released – 23rd January 2019
ISBN-13 – 978-1794533899
Format – ebook, paperback
Reviewer – Clive
Rating – 4 Stars
I received a free copy of this book.
This post contains affiliate links.
In the Cash Valley series finale, the fight turns to an unknown assailant who knows details of the prior robbery and is cleverly exploiting it to their benefit. On his own again, Jack is forced to decide between following the instructions of a lunatic in order to protect his family or going to the police for help.
When Agent Travis is dispatched to the scene, the bonds of trust with Jack are put to the test. Agent Travis claims to want a peaceful ending, but with a less than cooperative new partner at his side, either his ability to fully address the problem is limited or his willingness is lacking.
He still has secrets of the prior robbery that need to be kept at all costs. As friendships are questioned and sides are chosen, the countdown is on for either side to solve this crime before night falls and the darkness returns to Logan, Utah.

Having enjoyed the second book in the Cash Valley series last year I was pleased to hear that Ryan K Nelson has produced a third book to complete the trilogy. As before, the book will stand alone for those readers who have yet to read the first two.
Cash Valley and Cash Valley: To Bring One Down, were notably fast paced whereas in Cash Valley: An Unsafe Place, Nelson breaks that momentum with a tense hostage situation. This is not always easy to do but the author has risen to the challenge and my attention was held throughout. I was then rewarded with a couple of very interesting twists near the end of the book. Nelson's writing style is uncomplicated; simple to read and his plots are easy to follow.
There were several grammatical errors which suggested to me that he relies more on an electronic spellcheck than an experienced proof reader. That said, there is nothing that really detracts from the read; just something to excite us pedants.
As before there are a relatively small number of characters, most of which will be familiar to Nelson's regular readers.
If I were to fault the book it would be that, for me, he has failed to transport me to either the area or the period that the story was set in. The action could almost have taken place at any time between the first installation of a telephone in a bank and the first surveillance cameras.
The synopsis suggests that this is the series finale which is a courageous step for any author to take. I am sure that Ryan K Nelson has other stories in him and I am intrigued as to where he will take us next. In the meantime I urge you to enjoy this series. I have awarded Cash Valley: An Unsafe Place four stars.
Book Reviewer – Clive
---
About the Author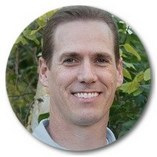 Originally from the San Francisco Bay Area, the thought never crossed Ryan's mind that he would one day write a book. Now living in Utah, he prefers to spend his time going to gym, playing basketball with his sons, golfing, skiing, watching movies and growing things in his garden. Why complicate all that with the tremendous undertaking of writing a book?
However, at some point during a long drive to Cache County, Utah where for a time he was assigned to work, he decided that maybe he could impress his wife (an avid reader who works at the local library) by taking one of the many stories stirring in his imagination and turning it into a novel. It was a long shot, but the 100-mile drive taken twice a week left a lot of time for a story to take root. In fact, it came rather easily given the plot is set against the back drop of the beautiful Northern Utah mountains and the quaint town of Logan nestled in the middle of the Cache Valley. Ryan's knowledge of the banking industry after 20+ years also helped to weave the story around a fictional bank robbery. And that's how the Cash Valley series was born.
Meant to be a standalone book, Cash Valley did rather well, both with its target audience of one and the many others that decided to give it a try. After many requests to hear more from its three main characters, the sequel followed a year later. With one last idea begging to be written, the finale was completed in January 2019, with an epilogue that follows and puts the series to rest. Now that Ryan is untethered from his computer, the other hobbies of skiing, golf, gardening and tinkering around the house will have his undivided attention. At least until a new batch of characters with something interesting to say take hold and demand that their story be told.

---
The above links are affiliate links. I receive a very small percentage from each item you purchase via these link, which is at no extra cost to you. If you are thinking about purchasing the book, please think about using one of the links. All money received goes back into the blog and helps to keep it running. Thank you.