Calhoun: Sacrifice by Joe Mansour – Book Review
Calhoun: Sacrifice by Joe Mansour – Book Review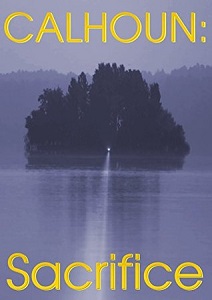 Calhoun: Sacrifice


Dark God Trilogy Book One
Author – Joe Mansour
Publisher – Createspace
Pages – 232
Release Date – 2nd June 2015
ISBN 13 – 978-1514352182
Format – ebook, paperback
Reviewer – Julie
I received a free copy of this book
Post Contains Affiliate Links

What would you do to save the life of your child? Anything, everything. But what if the price was the life of another?
James Calhoun, soldier until an I.E.D. ripped his life apart. Now divorced and living on benefits in a one room apartment after a downward spiral of anger and bitterness, his one solace is the weekly visit with his daughter.
The cult of the Dark God demand a sacrifice and she has been chosen. James can save her but is the cost more than he can live with?

This is the début novel by Joe Mansour. A strong opening chapter sets the scene for the action-packed story which follows. We then meet the main protagonist, anti-hero James Calhoun, with whom the reader is encouraged to have a certain amount of sympathy.
Mansour pains a vivid picture of Calhoun's difficulties as he struggles to come to terms with his life situation. He soon faces a moral dilemma, the result of which has far-reaching consequences.
The story maintains a fast but even pace, and the author makes full use of descriptive techniques and at times, strong language to deliver his tale.
We see the action from the perspective of several foils which gives an additional dimension. The story is free from sub-plots and distractions but benefits from a few twists and builds consistently to a strong conclusion.
I wasn't totally convinced by the plausibility of the plot and would have liked a bit more of a back-story to put the ideology and inculcation of so many people into perspective. However, putting this reservation aside, the book was well-constructed and I enjoyed the free-flowing uncomplicated writing style of the author. I was particularly impressed with the background research Mansour had clearly undertaken to deliver the passages concerning firearms and ammunition.
I also liked the cover artwork which cleverly captures the menacing mood.
As the novel is set in the UK, Mansour should be commended for sticking faithfully to English-English, with the exception of 'parking-lot'. However, it would be perfectly acceptable to an international audience and a glossary at the end will aid readers unfamiliar with some of the terminology used.
Ultimately, the themes running through this work are the sacrifice of both ethical and moral values and the subsequent attempt at atonement. If you enjoy a story filled with excitement, intrigue and action, then this book is for you and I look forward to more from this author.
I award 'Calhoun: Sacrifice' a well-deserved four-and-a half-stars.
Book reviewed by Julie
Purchase Links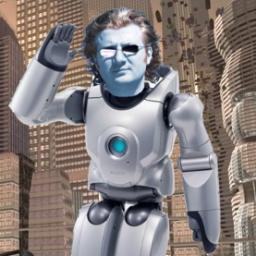 Joe Mansour always wanted to be a writer, but found that life got in the way. OK, fair enough, being a Jack of all trades but a Master of procrastination prevented him from doing much about it. A change in circumstances gave him the opportunity (and the resolve) to actually knuckle down and write a book – the first of what he hopes are many.
A modest man (he has much to be modest about – Churchill), he finds self promotion to be, while not physically painful, moderately uncomfortable. However he does feel that his book(s*) are worthy of merit (he felt a bit dizzy then at such self-aggrandizement). His book(s) are good, his mum has said so and she can't even read!**
*More to come soon.
**She can read.
Author Links