The Marlow Murder Club by Robert Thorogood – Book Review
The Marlow Murder Club by Robert Thorogood – Book Review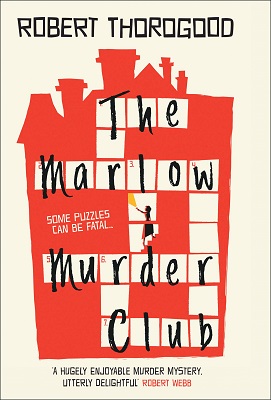 The Marlow Murder Club
Author – Robert Thorogood
Publisher – HQ
Pages – 384
Released – 7th January 2021
ISBN-13 – 978-0008238247
Format – ebook, paperback, hardcover, audio
Rating – 5 Stars
I received a free copy of this book.
This post contains affiliate links.


Synopsis
To solve an impossible murder, you need an impossible hero…
Judith Potts is seventy-seven years old and blissfully happy. She lives on her own in a faded mansion just outside Marlow, there's no man in her life to tell her what to do or how much whisky to drink, and to keep herself busy she sets crosswords for The Times newspaper.
One evening, while out swimming in the Thames, Judith witnesses a brutal murder. The local police don't believe her story, so she decides to investigate for herself, and is soon joined in her quest by Suzie, a salt-of-the-earth dog-walker, and Becks, the prim and proper wife of the local Vicar.
Together, they are the Marlow Murder Club.
When another body turns up, they realise they have a real-life serial killer on their hands. And the puzzle they set out to solve has become a trap from which they might never escape…
Seventy-seven-year-old Judith Potts isn't one for staying out of other people's business and when she hears shouting and a gunshot coming from her neighbour's garden whilst she is out swimming she is certain that there has been a murder but the police don't seem to think so. That is until Judith does a bit more digging and finds her neighbour's body.
Given that Marlow is a sleepy village the police think that it is more likely her neighbour killed himself rather than was murdered but Judith is having none of it. As more bodies start stacking up Judith decides to get hands-on with the help of dog walker Suzie and a reluctant helper Vicar's wife Becks.
As the list of suspects increases, Judith soon realises that her life may be in danger, but she isn't a woman to be reckoned with.
The Marlow Murder Club is probably my favourite book of the year so far (I know we are only 20 days in). It is so refreshing to have a cast of older protagonists and a sleepy village having its name ruined by a string of murders and a local copper out of her depth.
The characters are charming, humorous, and clever as well as deceiving and happy to put their lives literally on the line to find a killer and to help the police officer, DS Tanika Malik, who has been put in charge of finding the killer or a team will be sent to the village to do her job.
The writing is superb. There are enough hints, twists, and turns to keep the pages turning and the setting is so perfectly written that you can visualise the whole book. I'd love to see this on the screen as it is definitely TV material, even if I do know the ending.
I would also love to see the women again, amateur sleuthing and helping out the police as they have a real knack for it. This is a book I didn't want to put down and I finished it in the early hours of the morning as I just couldn't stop reading and wanted to put all the pieces of the puzzle together.
Purchase Online From:
---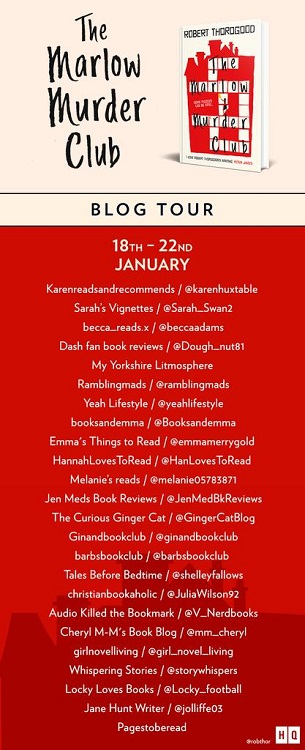 ---
What did you think of 'The Marlow Murder Club'? Share your thoughts in the comment section below!
---
The above links are affiliate links. I receive a very small percentage from each item you purchase via these link, which is at no extra cost to you. If you are thinking about purchasing the book, please think about using one of the links. All money received goes back into the blog and helps to keep it running. Thank you.
Like us on Facebook – Tweet us on Twitter – Pin us on Pinterest