Secrets and Seashells at Rainbow Bay by Ali McNamara – Book Review
Secrets and Seashells at Rainbow Bay by Ali McNamara – Book Review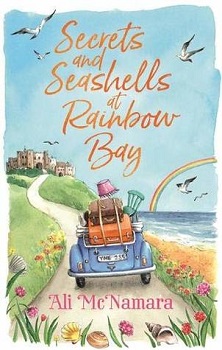 Secrets and Seashells at Rainbow Bay
Author – Ali McNamara
Publisher – Sphere
Pages – 384
Released – 27th June 2019
ISBN-13 – 978-0751574326
Format – ebook, paperback, audio
Reviewer – Stacey
Rating – 5 Stars
I received a free copy of this book.
This post contains affiliate links.
The sun is shining on the golden castle on Rainbow Bay – and change is in the air!
Amelia is a single mother, doing her very best to look after her young son, Charlie – but money is tight and times are tough. When she first hears that she is the last descendent of the Chesterford family and that she has inherited a Real-Life Castle by the sea, Amelia can't quite believe her ears. But it's true!
She soon finds that owning a castle isn't quite the ticket to sorting out her money problems that she'd first hoped: she can't sell, because the terms of the ancient bequest state that any Chesterford who inherits the castle, must live there and work towards the upkeep and maintenance of the family home. So ever-practical Amelia decides to uproot her little family and move to this magnificent castle by the sea.
Living in a castle on the beautiful Northumberland coast is fun at first, but organising the day-to-day running is a lot more complicated than Amelia first imagined. Luckily she has help from the small band of eccentric and unconventional staff that are already employed there – and a mysterious unseen hand that often gives her a push in the right direction just when she needs it most. It's only when she meets Tom, a furniture restorer who comes to the castle to help repair some antique furniture, that Amelia realises she might get the fairy-tale ending that she and Charlie truly deserve…
Amelia hasn't had the best of luck for the past few years. Firstly her husband just ups and leaves, writing a note to say he can't carry on living a lie anymore. He also takes all the money leaving Amelia with their young son Charlie, no money and a mortgage to pay.
Unable to do so she finds herself losing the family home and being housed by the council in a small flat on a rough estate, taking on a part-time job just to put food on the table. Plus she has a growing pile of debts.
So when Alexander Benjamin (Benji) from a law firm contacts her telling her that she is a descendant of the Chesterford family and that the Earl recently passed away and that she is now the owner of Chesterford Castle in Northumberland she really can't take it in, but with nothing to lose she and Charlie head of to start a new life in Northumberland. The castle already has a few staff members including Dorothy the housekeeper, Arthur (her husband) the groundsman, Tiffany who does the books, and Joey who seems to be the general dog's body.
The castle is open to visitors but unfortunately, it doesn't get many and those that do come don't come back as the place hasn't got anything to offer. Amelia needs to make this work so sets about making some changes, including hiring the mysterious Tom who has been sent by Benji to help.
However, not everyone may be happy with the changes, this is a medieval castle after all!!
I absolutely adore Ali McNamara's books, especially 'Daisy's Vintage Cornish Camper Van' which I reviewed last June, so when I heard that Ali had another book out I couldn't wait to get started. Once again Ali McNamara has surpassed my expectations and has written a book that I have simply fallen in love with.
The whole premise of the book had me eagerly reading. Amelia was such a delightful character to read about. She is your normal average woman who has really been through some hard times and somehow managed to find herself with a castle. She doesn't want any airs and graces, no matter how often the staff and locals try to call her 'Lady Chesterford', she can also see how special the castle is and how it is an important part of history and she wants to bring it back to life and make it popular again.
This is a book that will put a smile on your face. It brings with it a warmth of happiness and is as beautiful on the inside as that cover looks. It is a must-read for summer, the perfect book to lounge by the pool or just in your garden and relax with an amazing story you won't want to put down.
Book Reviewer – Stacey
---
Purchase online from:
---
About the Author

I live in Cambridgeshire with my husband, two children, and our two Labrador dogs.
People often think being an author is a glamorous, exciting job, and indeed it is a small percentage of the time. When you're launching a new book, or having your photo taken for a newspaper or magazine it's very exciting. But the reality is most of your time is spent at a computer wearing comfy clothes; writing, editing or crying about how bad you think your work is that day!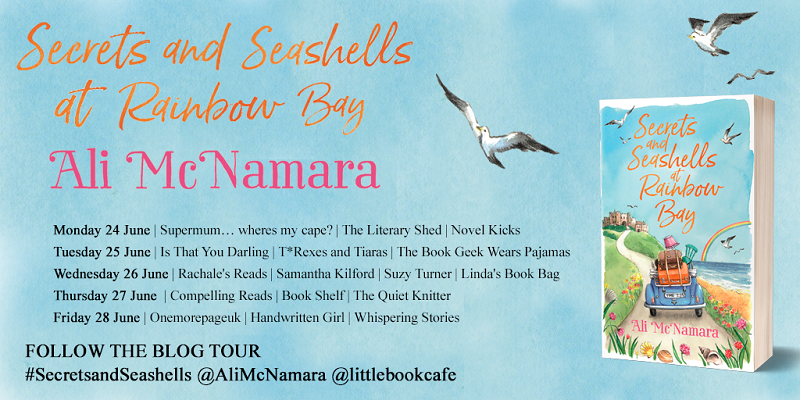 ---
What did you think of the book? Share your thoughts in the comment section below!
---
The above links are affiliate links. I receive a very small percentage from each item you purchase via these link, which is at no extra cost to you. If you are thinking about purchasing the book, please think about using one of the links. All money received goes back into the blog and helps to keep it running. Thank you.
Like us on Facebook – Tweet us on Twitter – Pin us on Pinterest
If you enjoyed our post please feel free to share it using the social media links below.