My Favourite Festival Ever by Kellie Hailes – Guest Post
My Favourite Festival Ever by Kellie Hailes – Guest Post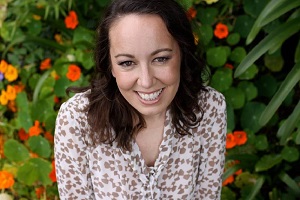 At the age of five Kellie Hailes declared she was going write books when she grew up. It took a while for her to get there, with a career as a radio copywriter, freelance copywriter and web writer filling the dream-hole, until now.
Kellie lives on an island-that's-not-really-an-island in New Zealand with her patient husband, funny little human and neurotic cat. When the characters in her head aren't dictating their story to her, she can be found taking short walks, eating good cheese and hankering for her next coffee fix.
My Favourite Festival Ever
Kellie confession: I hate crowds. I skip going to malls during the weekend. I refuse to go to concerts. And I avoid fairs and festivals like the plague. Well, except for this one time.
Every year a festival is held ten minutes' drive away from where I live. It's a two-day affair and it's huge. There are rides galore for the kids. Farm animals to be judged by those who know how, and for those who don't to admire. Local businesses set up stalls showcasing their wares – everything from farm equipment to fancy cars. There's a stage where clowns perform, local line dancing clubs show off their moves, and bands do their toe-tappin' hand-clappin' thing. And there's food as far as the eye can see – hot dogs, hot chips, souvlaki, dumplings. People come in droves, have a great time, leave full and happy. My friends rave about it.
Well this year the unheard of happened. It rained. And by rain, I mean it pelted down so hard car window wipers, even on full, couldn't keep up with the level the rain was coming down at. And it wasn't a passing shower. It was constant.
So, of course, I decided that this was the time to go to the festival. There would be few people. No lines. No pushing. No waiting. Bliss.
So, I rounded up the little human, dressed us in rain appropriate clothing – shorts and a t-shirt, gumboots (aka Wellingtons) and a rain coat – and off we went.
We went to pay the entry fee and were waved in with a 'if you're mad enough to come out in this weather you can come in for free'. Bonus! More money for rides!
We waded through mud, stomped in puddles, rode the carousel, chatted to the people manning the carnival games who said this was the first time since the fair began nearly a century ago that the weather had been this bad, and that they'd never seen the event so quiet. Then after attempting to shoot arrows at targets, the water rose around our ankles and the carnival game area was being shut down, so we trudged on in our water-logged gummies to look at the cows and alpacas, all cute and smelly in their makeshift pens.
Tummies rumbling, we munched on chips and hung out with a handful of other brave, drenched souls as we watched shows on the stage.
An hour later the unexpected happened – a break in the weather. The sun came out, hot and strong. We wandered through the stalls, admired bloated pumpkins, marvelled as a tank rolled through the field. Then, steam rising from our damp selves, full and happy, and still wet through to our smalls, we called it a day and stomped back through the mud and shin-high puddles that had amassed, and went home for a hot shower.
It may be the last festival I ever attend – but I can safely say it was the best ever.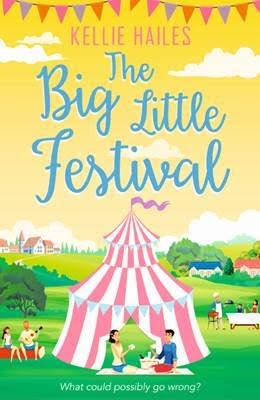 The Big Little Festival


Rabbit's Leap Book Two
Author – Kellie Hailes
Publisher – HQ
Pages – 218
Release Date – 5th October 2017
ISBN 13 – 978-0008274467
Format – ebook, paperback

Love happens when you least expect it…
Jodi is panicking. It's only weeks until her little village in Devon holds its first ever festival and everything is falling apart.
Desperate to avoid disaster, she brings in notorious party planner Christian to save the day. Although she wasn't prepared for just how gorgeous he would be!
Men are off the cards for Jody and surely Christian is the last man she would ever date? But with tensions rising – along with the bunting and homemade scones – she's about to find out…
Purchase Links

Author Links