My Favourite Scene to Write by Darcie Boleyn – Guest Post
My Favourite Scene to Write by Darcie Boleyn – Guest Post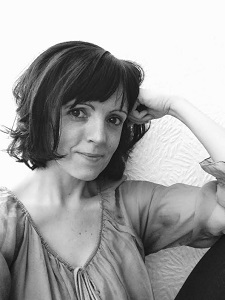 Darcie Boleyn has a huge heart and is a real softy. She never fails to cry at books and movies, whether the ending is happy or not. Darcie is in possession of an overactive imagination that often keeps her awake at night.
Her childhood dream was to become a Jedi but she hasn't yet found suitable transport to take her to a galaxy far, far away. She also has reservations about how she'd look in a gold bikini, as she rather enjoys red wine, cheese and loves anything with ginger or cherries in it – especially chocolate.
Darcie fell in love in New York, got married in the snow, rescues uncoordinated greyhounds and can usually be found reading or typing away on her laptop.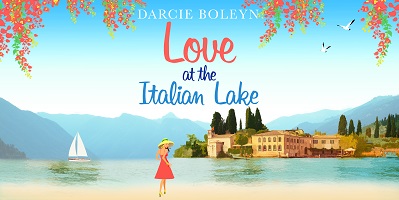 Love at the Italian Lake – My Favourite Scene to Write
I really enjoyed writing Love at the Italian Lake because it meant that I got to revisit my 2010 holiday to the beautiful Malcesine on Lake Garda. It's such a beautiful location and my husband and I enjoyed a romantic break there when we were looking for a wedding venue. We didn't get married there in the end, because we actually got married in the snow – and that's another story for another time – but we did fall in love with Italy.
All of the scenes in the novel have special significance, from the one set at Malcesine's open air market, to the one in Verona at Juliet's house and the scene at the amphitheatre. However, the scene that made me laugh the most as I wrote it was the speedboat scene. Now you won't know why unless you read it, and I'm not going to spoil it for you, but that day was one of the funniest of my life, because what happens to Sophia, actually happened to me! I'm just lucky my husband found me funny, even back then…
What I can tell you though, is that if you ever get a chance to visit Malcesine or one of the other towns on Lake Garda, you should take a trip on the lake in a speedboat, as it is the best way to enjoy the lake. Out there, looking back at the shore, you can really soak up the beauty and tranquillity of the stunning scenery, from the picturesque towns to the dramatic mountain ranges, but just make sure you don't go out when a storm is imminent! The storms out there sweep in from the mountains and the rain falls like sheets from the sky. I've never seen rain like it and I come from Wales, so that's saying something.
If you do read my summer novel, I would be delighted to hear your thoughts and to know if you fell in love with the Italian lake too.
Love at the Italian Lake
Author – Darcie Boleyn
Publisher – Canelo
Pages – 249
Release Date – 31st July 2017
Format – ebook

Sophia Bertoni discovers her boyfriend in bed with another woman, and realizes her life is going nowhere. Leaving her high-pressure job, she travels to Italy to stay with her grandmother while she figures out her next move.
When Sophia – quite literally – bumps into devastatingly handsome Joe Lancaster her plans are turned upside down. As the two realise they're both spending the summer in the same town, a love affair seems on the cards.
But Sophia and Joe are both burdened by family secrets. Despite their attraction, will the sun set on Sophia and Joe's romance – or will they find love at the Italian lake?
Purchase Links

Have a read of our five star review of 'Love at the Italian Lake'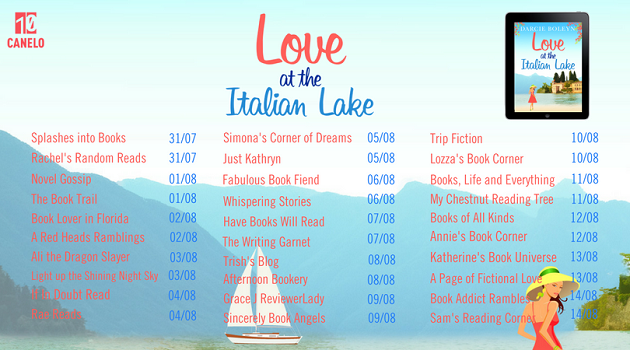 Author Links
www.darcieboleyn.wordpress.com
@darcieboleyn
Facebook
Instagram
Goodreads
You can also find out more about Darcie by reading her author interview 'The Writing Life of: Darcie Boleyn'