In Cold Blood by Jane Bettany – Book Review
In Cold Blood by Jane Bettany – Book Review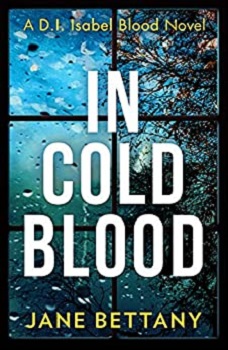 In Cold Blood
Author – Jane Bettany
Publisher – HQ Digital
Pages – 320
Released – 27th August 2020
ISBN-13 – 978-0008412746
Format – ebook, paperback, audio
Review by – Stacey
Rating – 5 Stars
I received a free copy of this book.
This post contains affiliate links.


No secret can stay buried forever…
As the Whitworth family begin renovations on their new home, their plans are brought to an abrupt end when they discover a body buried in the back garden.
DI Isabel Blood and her team are called to investigate, but as she approaches Ecclesdale Drive, a feeling of unease settles in her gut.
The property cordoned off is number 23. The house she used to live in as a child…
The forensic team estimate that the body has been in the ground for up to forty years – coinciding with the time Isabel's family lived in the house.
Isabel's father vanished without a trace when she was fourteen years old. And with her mother remaining tight-lipped about her father's disappearance, Isabel can't escape the unnerving sense of dread that it's his body, buried in the garden.

Detective Inspector Isabel Blood is called away from her daughter's parent's evening by her colleague as there has been a body found. Upon arriving at the address she is hit by the fact that it is the place where she grew up. DI Blood is alarmed when it turns out the body isn't recently deceased but has been in the ground for between 30 and 45 years, which could make it around the same time she lived in the house.
Luckily for DI Blood, the pathologist's time scale is narrowed down and she is relieved that the body was buried sometime in the 1980s after her family had moved out. However, the timescale coincides with a missing person report in which the occupier, female, was declared missing, but the body is that of a man. Could the two cases be related?
The police canvas the area but with little to go on and most people who knew the homeowner now deceased it looks like DI Blood and her team have their work cut out to find out who the body was, how they were killed, and why?
In Cold Blood is a gripping police procedural thriller that had me engrossed from the first page. DI Isabel Blood is a fabulous character. She is in her fifties has two grown-up children and a teenage daughter, plus a loving husband. Whilst the main plot of the book is about the body and finding the killer we also get to read about DI Bloods personal life and her life as a child herself when her dad walked out on the family and was never seen again, leading her to fear the worse when a male body is found at her old address.
The storyline had me intrigued, so much so that I read it in one day as I kept coming back to it once I had put the book down as I needed to know who the body was and who the murderer was. There were a few surprises along the way, although a major part of the plot I had worked out quite early on – the joys of reading lots of thrillers!!
For the main the book was superb, Di Bloods' work/home life revolved around one another and came together perfectly. However, I wasn't sure on why there was a small plotline featuring DI Blood's daughter and one of her teachers as it added nothing to the book and did feel like it was there as a filler to make up a few pages, but overall everything else worked well together and the book came to a nice ending.
I do hope that this is the first in a series as I would love to read more from DI Blood. The way she looks at a case and works things out logically and her realistic attitude kept my interest and enjoyment the whole way through.
Book Reviewer – Stacey
---
Purchase online from:
---
About the Author

I am the author of In Cold Blood, a crime novel published by HQ (HarperCollins) featuring DI Isabel Blood and set in the fictional Derbyshire town of Bainbridge. The book won the 2019 Gransnet and HQ writing competition, which was for women writers over the age of 40 who had written a novel with a protagonist in the same age range.
In Cold Blood is my first novel, but I have been writing short stories and non-fiction articles for over twenty years, many of which have appeared in women's magazines, literary magazines, newspapers and online.
I live in Derby, UK and have an MA in Creative Writing.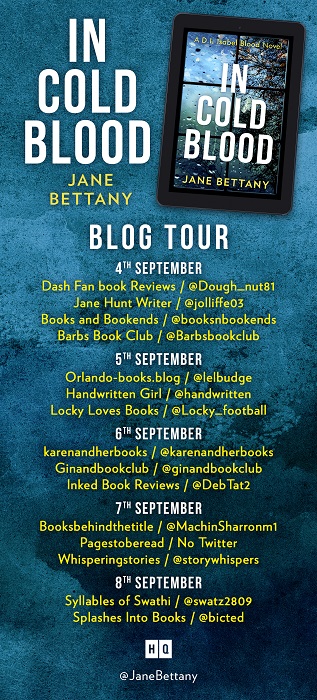 ---
What did you think of In Cold Blood? Share your thoughts in the comment section below!
---
The above links are affiliate links. I receive a very small percentage from each item you purchase via these link, which is at no extra cost to you. If you are thinking about purchasing the book, please think about using one of the links. All money received goes back into the blog and helps to keep it running. Thank you.
Like us on Facebook – Tweet us on Twitter – Pin us on Pinterest