Sunshine via the Written Word by Daisy James – Guest Post
Sunshine via the written Word by Daisy James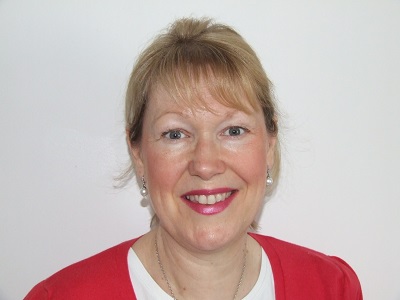 Daisy James is a Yorkshire girl transplanted to the north east of England. She loves writing stories with strong heroines and swift-flowing plotlines.
When not scribbling away in her peppermint-and-green summerhouse (garden shed), she spends her time sifting flour and sprinkling sugar and edible glitter.
Her husband and young son were willing samplers of her baking creations which were triple-tested for her debut novel, The Runaway Bridesmaid. She loves gossiping with friends over a glass of something pink and fizzy or indulging in a spot of afternoon tea – china plates and teacups are a must.
Sunshine via the written Word by Daisy James
First of all, a huge thank you for having me as a guest on your blog. It's great to be here.
As a writer, I'm often asked what I like to read when I'm not bashing away at the keyboard. I write contemporary women's fiction and light-hearted romcoms, so people often assume that I will respond to their question with a list of similar books. Don't get me wrong, I do enjoy reading these wonderful uplifting stories, but my favourite genre is travel autobiographies.
I love reading about ordinary (and extraordinary) people who have decided to ditch the struggle to six p.m. and make a new life for themselves in far flung corners of the world. I enjoy following the trial and tribulations of intrepid adventurers who have set out on epic journeys across continents, on foot or on a bicycle, on a horse or a canal boat. These people have my deepest admiration for deciding that they need to make changes in their lives and have actually gone ahead and done something about it.
Being an avid fan of these books, I've read a wide variety and, vicariously, I have visited places that I would never have considered visiting in real life! Just this last few weeks I've hiked the Pacific Crest Trail, walked the length of the Nile and over the Himalayas, ridden a horse along the Silk Road and experienced the difficulties encountered when renovating a barn in Normandy.
I couldn't possibly choose five favourites, but here are a selection of the books I've enjoyed:
– Tuk-Tuk to the Road – Two Girls, Three Wheels, 12,5000 Miles by Antonia Bolingbroke-Kent and Jo Huxster. I thoroughly enjoyed this inspirational story of two girls who decided to drive a bright pink tuk-tuk from Bangkok back home to Brighton to raise funds for the charity Mind. They were amazingly brave to even attempt it, never mind see it through to the end.
– A Bike Ride by Anne Mustoe. Another intrepid, courageous feat of endurance, this time by a sixty-eight-year-old ex-headmistress who decided, almost on a whim, that she would cycle round the world – alone!
– A Year in Provence by Peter Mayle. I had to include this book because it was the first one I read in this genre, and it was the story that started my love affair with travel autobiographies. I giggled through every page and have often come back to it for my fix of French sunshine.
– Holy Cow by Sarah Macdonald. This was one of the most colourful books I've read in a long time. Religious festivals, meditation retreats, Bollywood stage sets and hospital wards – a kaleidoscope of experiences to be enjoyed and endured on a trip around India.
– Chicken, Mules and Two Old Fools by Victoria Twead. It's never too late to start a new life as Victoria Twead and her husband prove in this fascinating insight into joining a Spanish community.
One of the most enduring messages that all books of this nature contain is the wide-spread kindness of strangers wherever in the world the authors find themselves. It reaffirms the belief that the majority of people are decent, helpful, and in the case of the story I've just read following an arduous journey on horseback along the Silk Road, willing to offer their last cup of milk to a hungry visitor.
Do you have a favourite travel memoir to recommend? Or have you taken the plunge and emigrated to distant shores to fulfil a long-held dream yourself? I love to hear about it.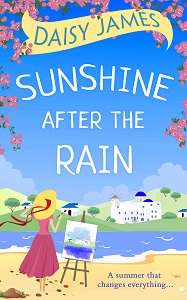 Sunshine After the Rain
Author – Daisy James
Publisher – HQ Digital
Pages – 384
Release Date – 5th July 2017
Format – ebook

Frazzled workaholic Evie Johnson has finally had enough! When she's blamed for a publicity disaster at the art gallery she loves, she decides to flee the bright lights of London for the sun-drenched shores of Corfu and turn her life upside-down.
Under the shade of the olive trees, she picks up her dusty paintbrushes and begins to chase the dreams she had put aside for so long. But she never expected to bump into drop-dead-gorgeous Sam Bradbury – and certainly not whilst wrapped only in a towel!
A summer fling is the last thing Evie wanted but a few stolen kisses under the stars might just begin to change her mind…
Purchase Links

Author Links
@daisyjamesbooks
Facebook
Goodreads