The Birds and the Bees by Ian Boyd & Gary Luck – Guest Post
The Birds and the Bees by Ian Boyd & Gary Luck – Guest Post
Today on the blog we welcome authors Ian Boyd & Gary Luck, with their guest post 'The Birds and the Bees'. You can also find out about their new book 'Melody Finch' which was released on 2nd October 2020. This post contains affiliate links.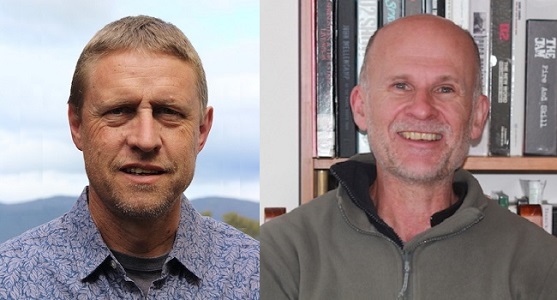 Ian Boyd is the author of YA novel, Madilla-The Spirit of U'Katang. He was shortlisted in the Elyne Mitchell Awards for a story entitled Lydig and Shinko, and in the Goodreads SIA Murder Mystery Competition for his short story The Cerulean Rose. In the early 90s, he owned and operated the SA franchise of The Kangaroo Creek Gang Roadshow for 2 years, educating preschool and primary school students about native Australian animals.
Dr Gary Luck is Adjunct Professor of Ecology and Interdisciplinary Science at Charles Sturt University, and has nearly 30 years' experience researching Australian wildlife. He's published over 150 scientific papers, book chapters, reports and general articles on environmental management in Australia and globally. His other published works include the epic fantasy When Darkness Descends (published as G. W. Lücke).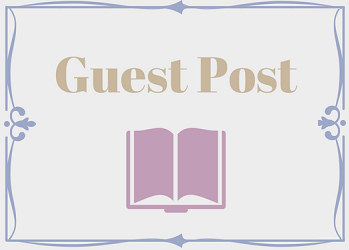 The Birds and the Bees
If I ever find out that Joni Mitchell refused to eat an apple because it had spots on it, I'll be very disappointed. If you don't know what I'm talking about, read the lyrics of her song Big Yellow Taxi. One can only hope that she has always lived up to those inspirational words by doing the little things that we should all do to help save the birds and the bees.
For me, the masters of any artform must honestly believe what they are trying to say. It doesn't matter how well-crafted your words, how intricate your brushstrokes, or how well executed your piano scales, if you don't feel anything, no one else will either. If you don't believe in what you're selling, no one will buy it.
Like Joni, Gary Luck and I are writing stories that we hope will inspire future generations to try and save the birds and the bees. The question is, can we justify that we actually believe in what we're selling? Gary sure can. He's an ecology professor who has studied Australian animals for thirty years. I'm no professor, but like all parents, I want my children to live in a world they can enjoy and hopefully share its beauty with their own children one day. Deep down, I think the majority of us want that.
To play our part, Gary and I jumped into the relatively unknown genre of middle grade eco-fiction. Great examples are the book I'm currently reading called The Dark Wild by Piers Torday, or another personal favourite, Watership Down by Richard Adams. They both explore the effects of our human world on wild animals by looking through their eyes. In the same manner, we are now attempting to explore how our homeland of Australia—one of the world's oldest lands yet the most recent to have been occupied by civilised humans—as it rapidly loses many species of native wildlife. And we are doing that by looking through the animals' eyes as they struggle with various elements of climate change such as drought, bushfires and floods.
But the devastation is not limited to our animal life. One of Australia's largest iron ore companies recently destroyed a 46ooo year old Aboriginal cave system, which was also one of the country's most important archaeological sites. It should never have been destroyed and can never be replaced. Whatever we can do as writers to stop what remains of our natural world being taken away forever, we should do it. The stories Gary and I write are action adventures that we hope kids will love to read, so when they grow up to become mining magnates, they might remember the amazing world they once saw through an animal's eyes.
Joni Mitchell said that you never know what you've got 'til it's gone, but I think she was wrong about that. We do know what we've got, and if we don't say something now it will all be gone. In the future, I hope to see more middle grade eco-fiction on bookshelves and in online bookstores than we do today. As the songs and stories of our childhoods stay with us today, so will the stories we write now influence our children for the rest of their lives.
---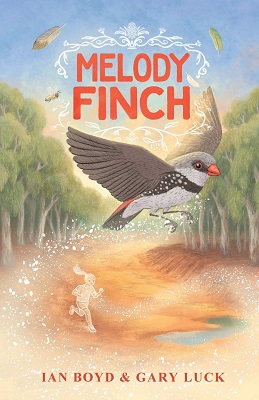 Melody Finch
Authors – Ian Boyd & Gary Luck
Publisher – Spirit of the Earth Books
Pages – 233
Released – 2nd October 2020
ISBN-13 – 978-0648905707
Format – ebook, paperback

Melody Finch is a story about the hardships of drought in Australia's Murray Darling Basin river system, as seen through the eyes of its native wildlife.
When Melody Klomp turns into a Diamond Firetail Finch, she learns from a secret network of frog spies that big rains are coming. An amazing journey begins from Charleville in Queensland to the Coorong in South Australia, so Melody can tell her Nana of the incoming rains before she sells her beloved tour boat, The Isabella. Along the way, Melody meets many wonderful birds, frogs, seals, and even a platypus.
At the end of her journey, she and her network of bird friends must fight together to defeat an evil net fisherman and his pet osprey, Silverclaw, to protect the future of all animals living in the Coorong.
Purchase online from:
---
Author Links



---
Share your thoughts on 'The Birds and the Bees' in the comment section below!
---
The above links are affiliate links. I receive a very small percentage from each item you purchase via these link, which is at no extra cost to you. If you are thinking about purchasing the book, please think about using one of the links. All money received goes back into the blog and helps to keep it running. Thank you.
Like us on Facebook – Tweet us on Twitter – Pin us on Pinterest