Just Do It! by Chris Calder – Guest Post
Just Do It! by Chris Calder – Guest Post
Today on the blog we welcome author Chris Calder, with his guest post 'Just Do It!', as part of the blog tour for his book 'Celeste Three is Missing' which was released on 19th August 2019. This post contains affiliate links.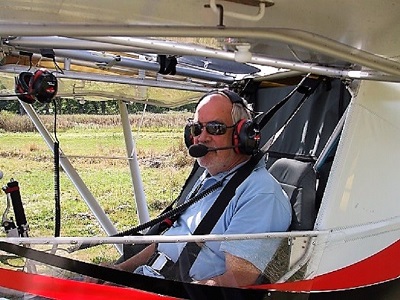 After ten happy years of retirement in rural France, Chris Calder is back in England. He came late to writing novels, penning his first whilst incarcerated in a French hospital following cancer surgery. At the time he spoke little French. Unable to communicate effectively with the staff, he spent his time fleshing out his first novel. Five more have followed; light thrillers leavened with humour. Best of all, the cancer is now history.
Chris knows that readers of fiction expect to be diverted and entertained. He loves feedback and believes passionately that taking on board readers' views improves what what he does. You can email him at [email protected]. Go on, he'd love to hear from you.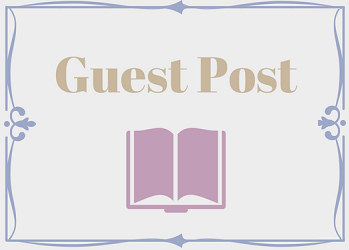 Just Do It!
Have you ever heard anyone say, "I'm glad I had cancer"? Probably not, but I can truly say that if I had not been diagnosed with the disease, my life would not have taken the course that it did.
My wife and I retired from England to central France, where we bought an old house with an adjacent derelict cottage. Modernising the house and renovating the cottage was the aim and we achieved it within a year. As we settled into an active, healthy lifestyle, we looked forward to enjoying our tranquil rural life for years to come. But just when we thought that life couldn't be better, the bombshell dropped. I was diagnosed with bladder cancer.
It took two operations to rid me of the disease. It was when recuperating in hospital that I had the germ of an idea for a novel, based loosely on some of the more interesting and arguably bizarre incidents that I had experienced in my working life. Over the following months the structure of the story began to take shape and with chemotherapy sessions limiting my mobility I had time to keep working on it. Finally my debut novel Payback was published. Since then there have been four more. I am no longer retired, I have a new career.
If you are a senior, stay positive and don't let disease or ageing scare you. So, is there a book in you, waiting to be written? Have you ever thought of giving it a try? Well, why not? I am convinced that if I can do it, thousands of others certainly could. How difficult is it? As I was soon to discover, story-telling is an art, but novel writing is a craft; it has to be learned like any other.
But there is plenty of help out there. And it isn't expensive, believe me. In fact it is cheaper to start writing than it is to get into most of the conventional hobbies that folk pursue when they are older. The only tool you need is a computer or word processor (but of course you could start with nothing more than a pencil and paper) and the only expense is the cost of a professional editor, who will show you by email how to put it all together. Tuition is one-to-one and the beauty of that is that you can learn at your own pace. Also there are many writing groups ready to advise and help. Discover the joy (I call it delicious agony) of writing. Wonderful, fulfilling and great fun.
So, what qualifications do you need? Surprisingly few. Knowing where to put the commas and full stops is useful, but a good editor will help you with that. You also need time, but since you can take it at your own pace, that should not be a problem. The best news is that if you are over sixty, you already have by far the single most important qualification: life experience. It is the most under-rated, yet also the most valuable gift that we receive as we get older.
Ageing is ongoing, inevitable and relentless. As we age, simple physical tasks like weeding, washing the car or just walking to the shops, routine activities that we take for granted, get progressively more difficult. We slow down. Yet mentally we feel no older. We feel no different now than we did when we were in our forties or fifties.
At our age, when our bodies need new bits, when physical infirmities can affect our quality of life, we still have our minds, often more alert and more effective than those of others far younger than us in physical age. Best of all, we are privileged to have something they lack: many more years of life experience. A priceless asset that cannot be bought, it is earned only by staying alive.
And if you are a good observer, you are already well qualified to become a writer. Just do it!
---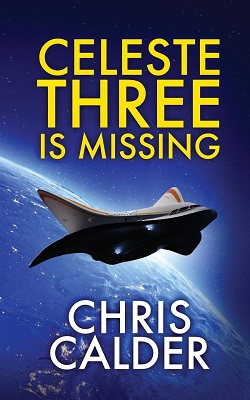 Celeste Three is Missing
Author – Chris Calder
Publisher – Heddon Publishing
Pages – 318
Release Date – 19th August 2019
ISBN 13 – 978-1913166113
Format – ebook, paperback

The world's first earth-orbit passenger plane Celeste Three is based in Arizona, the only place where it can land. The craft disappears on a routine flight.
On board is Viktor Karenkov, billionaire oil magnate who has used his wealth to evade prosecution for a murder he committed years earlier.
Gregory Topozian, the murdered man's friend, sees an opportunity to bring Karenkov to justice. With dogged determination and considerable ingenuity, he conceives an audacious plan. Getting the craft down in total secrecy is key. And someone has to pay the huge costs involved.
Purchase online from:
---
Author Links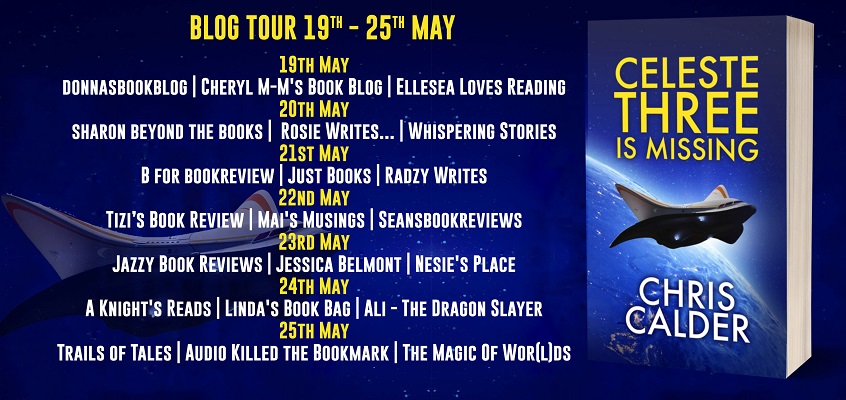 ---
Share your thoughts on 'Just Do It!' guest post in the comment section below!
---
The above links are affiliate links. I receive a very small percentage from each item you purchase via these link, which is at no extra cost to you. If you are thinking about purchasing the book, please think about using one of the links. All money received goes back into the blog and helps to keep it running. Thank you.
Like us on Facebook – Tweet us on Twitter – Pin us on Pinterest