Pigeon Blood Red by Ed Duncan – Book Review
Pigeon Blood Red by Ed Duncan – Book Review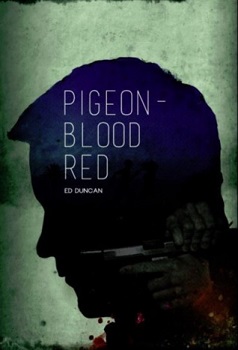 Pigeon Blood Red
Author – Ed Duncan
Pages – 250
Release Date – 2nd September 2016
ISBN-13 – 978-0692769478
Format – ebook, paperback formats
Reviewer – Georgia Rose
I received a free copy of this book
Post Contains Affiliate Links

For underworld enforcer Richard "Rico" Sanders, it seemed like an ordinary job. Retrieve his gangster boss's priceless pigeon-blood red ruby necklace and teach the double-dealing cheat who stole it a lesson. A job like a hundred before it. But the chase quickly goes sideways and takes Rico from the mean streets of Chicago to sunny Honolulu, where the hardened hit man finds himself in uncharted territory when a couple of innocent bystanders are accidentally embroiled in the crime.
As Rico pursues his new targets, the hunter and his prey develop an unlikely respect for one another and Rico is faced with a momentous decision: follow his orders to kill the couple whose courage and character have won his admiration, or refuse and endanger the life of the woman he loves?

I was attracted to Pigeon-Blood Red by reading another review for it, which shows that reviews do exactly what they should, and I was then asked to read and review the book by Stacey of the Whispering Stories Review Blog.
The main man in this story is Rico, the no nonsense enforcer of gangster, Frank Litvac. Due to the bungling of his less experienced partner Jerry, his boss's priceless necklace dripping with pigeon-blood red rubies, falls into the hands of Robert McDuffie, a failing businessman and gambler who is deep in debt to Litvac. Rico is given the job of retrieving it, and teaching the thief a lesson.
Due to a mix up the retribution doesn't go completely according to plan but when Rico is told to correct his mistake he has a change of heart and takes matters into his own hands.
I liked the premise of this story and it rattled along at a decent pace but because of this there wasn't much by way of suspense building, and there should have been a lot with what was going on in it. For me the characters were a little flat and I find if you don't have richly developed characters that react emotionally to the situations they find themselves in you really don't care what happens to them. The exception to this was probably Jean who I had a soft spot for and I also particularly enjoyed Paul's backstory.
This book would be enjoyed by those who like a straight forward gangster type thriller.
I received a copy of this book in exchange for an honest review. This has not altered my opinion of it one iota.
Book Reviewed by Author Georgia Rose
Purchase Links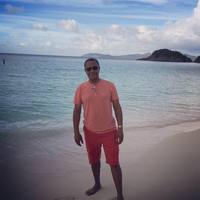 Ed is a graduate of Oberlin College and Northwestern University Law School. He was a partner at a national law firm in Cleveland, Ohio for many years. He is the original author of a highly regarded legal treatise entitled "Ohio Insurance Coverage," for which he provided annual editions from 2008 through 2012.
Ed currently lives outside of Cleveland, OH. He is at work on the second installment in the Pigeon-Blood Red trilogy.
Author Links
www.eduncan.net
@pigeonbloodred
Facebook
Goodreads
Meet Guest Reviewer – Author Georgia Rose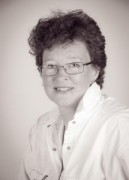 Georgia Rose is a writer and the author of The Grayson Trilogy books: 'A Single Step', 'Before the Dawn' and 'Thicker than Water'.
Georgia's background in countryside living, riding, instructing and working with horses has provided the knowledge needed for some of her storylines; the others are a product of her overactive imagination!
Following a long stint working in the law Georgia set up her own business providing administration services for other companies which she does to this day managing to entwine that work along with her writing.
Her busy life is set in a tranquil part of rural Cambridgeshire where she lives with her much neglected family of a husband, two grown up children and two dogs.
Links
www.georgiarosebooks.com
@GeorgiaRoseBook
Facebook
Goodreads