Another Twenty Two Short Stories by Michael Ross – Book Review
Another Twenty Two Short Stories by Michael Ross – Book Review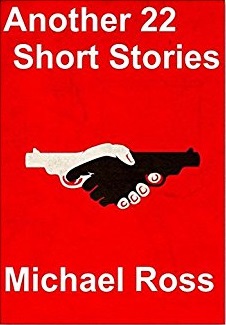 Another Twenty Two Short Stories
Author – Michael Ross
Pages – 85
Release Date – 16th September 2016
Format – ebook
Reviewer – Julie
I received a free copy of this book
Post Contains Affiliate Links

This book is the third in a series of short story anthologies following on from the bestselling Twenty Short Stories (Settling a Score) and
Twenty One Short Stories (Key Changes) Both are still available on Amazon.
As with the other books Another Twenty Two Short Stories is a varied group of tales. This book contains no erotica, sci-fi or fantasy fiction.
However these are stories that should tickle the imagination and for the reader to ask questions such as: Why did that happen? What happened next? Can I trust the narrator?
A girl playing her banjo on the beach is interrupted by a stranger, a young girl in Moscow 1932 goes searching for bread, a couple make a nostalgic return to Vienna, a man struggles through an overgrown forest carrying a mysterious box, a millionaire staring out of his penthouse suite is badly shaken by what he witnesses, a young girl comes home to find all she has to eat is cold sausage and chips, an Edwardian doctor's life is turned upside down by the arrival of the British Prime Minister.
Twenty-two stories that are all very different and hopefully written to test the reader's imagination.

This is the third book in a series of short stories by British-born author, Michael Ross but I confess I haven't read the first two. Short story writing is a different discipline to full length novels and accordingly, reviewing technique has to reflect that. To be honest, I find this rather challenging as many of the criteria I look for, do not apply.
In the short story format there is little time for character development or sub-plots. By definition therefore, the impact has to be instant. On average, each tale was between three and four pages in length which left the author very little leeway to get his message across. In most cases he achieved his goal. Whilst we only met them briefly, many of his protagonists had depth and made a strong impression.
I particularly enjoyed 'Ten Pound Light', 'Heart of the Matter' and 'Seven for a Pound' and would have liked the stories to have developed further.
Ross gives us a good mixture of themes as well as a variety of emotions. His writing style is very clear and easy to read. He hasn't been guilty of wasting words and every paragraph has relevance. He has steered clear of explicit scenes and will offend no one with his content.
A few stories were written in the present tense and some were written in the first person. Some were contemporary, some historical and one futuristic. All in all, quite an eclectic mix and I think Ross has got the balance about right.
By and large, this is a delightful collection of tales. I think it will appeal to anyone who wants to sit down with a cup of coffee and read a complete story in a few minutes. I award Another Twenty Two Short Stories a well-earned four stars.
Book Reviewed by Julie
Purchase Links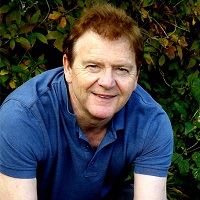 Well, it was a strange and twisting road that led to the publication of my first novel, from my humble beginnings as an office clerk to ownership of a multi million pound business I always maintained my love for literature.
Born and raised in Bristol, England. I spent most of my life in business, the majority of that time marketing cars, eventually owning the largest Saab specialist in the world, before a divorce made me rethink my priorities.
This led to me leaving the bustling city to live in the Welsh valleys, starting a part time six year English Literature course at Bristol University and attending creative writing classes in Cardiff. I had confirmation of my 2.1 degree from Bristol on 30 June 2015 Now the course is finished, it hopefully gives me plenty of extra time to get on with my writing.
My interest in English literature has flourished over recent years and I have won several prizes for my short stories.
I live very happily, halfway up a mountain in the Welsh Valleys, with my wonderful partner Mari and our rescue dog Wolfie.
Author Links