Homecoming by Tanya Bullock – Book Review
Homecoming by Tanya Bullock – Book Review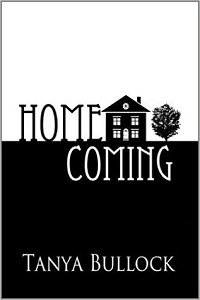 Homecoming
Author – Tanya Bullock
Publisher – Blackbird Digital Books
Pages – 70
Release Date – 1st April 2016
Format – ebook, paperback
Reviewer – Selina
I received a free copy of this book
Post Contains Affiliate Links

Quite possibly the strangest romance ever told Rosie and Tom belong together. For too long, war and its devastating aftermath have kept them apart. Now that Tom has finally returned home, Rosie hopes that they will be able to put the past behind them.
But when a mysterious sequence of events unfolds, their love is put to the test once more. With a shocking secret hanging heavily over their relationship…
With circumstances conspiring against them at every turn…Rosie and Tom find themselves caught up in the biggest battle of their lives.
Will their demons ultimately consume them? Or will love conquer all in the end?

Homecoming maybe a short story but it is a heart-warming love story that has been written beautifully.
Here we have Rosie and Tom, both in their 90s and living in a nursing home. The story has been set in the present day and flips between the past and present.
Tom and Rosie will do anything for each other, and believe they are truly and madly in love with one another. Without giving too much away about the storyline, we approach their suffering of Dementia.
At times this story is sad as they deal with family members and staff they don't always recognise. Tanya Bullock has covered this with sensitivity and compassion. Dementia can be so heart-breaking not only for the sufferers but also their families.
Rosie is such a sweetheart, but at times lets her anger take over. Tom loves his gardening and seems to have a very down to earth nature about him. Rosie and Tom share their memories with us or what they think are their memories and past lives.
I was sad when Homecoming ended when it did as I felt there was still so much more to be learnt from the couple, and so many more stories to be told.
Tanya has written a beautiful story where everyone will take Rosie and Tom to their hearts.
Book Reviewed by Selina
Purchase Links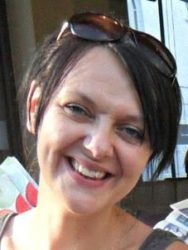 Tanya Bullock is a college lecturer, writer and award-winning filmmaker. She lives in the West Midlands with her husband and two young children. She has a passion for foreign culture and languages (inherited from her French mother) and, in her youth, travelled extensively throughout Australia, America, Asia and Europe.
As a filmmaker, she has gained local recognition, including funding and regional television broadcast, through ITV's First Cut scheme; two nominations for a Royal Television Society Midlands Award, and, in 2010, a Royal Television Society Award in the category of best promotional film. In 2008, she directed a short drama, Second Honeymoon, which was screened at the Cannes Film Festival.
On maternity leave in 2011 and in need of a creative outlet, Tanya began to write 'That Special Someone', the story of a mother's quest to help her learning-disabled daughter find love. 'That Special Someone' is a finalist for The People's Book Prize and The Beryl Bainbridge First Time Author Award 2015/16. Her second novel, Homecoming, was published on April 1, 2016.
Author Links
www.tanyabullock.wordpress.com
@TanyaBullock15
Facebook
Goodreads