The Marijuana Project by Brian Laslow – Book Review
The Marijuana Project by Brian Laslow – Book Review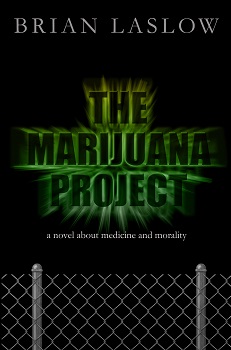 The Marijuana Project
A Novel about Medicine and Morality
Author – Brian Laslow
Publisher – CreateSpace
Pages – 236
Release Date – 17th November 2015
Format – ebook, paperback
Reviewer – Stacey
I received a free copy of this book
Post Contains Affiliate Links

THE MARIJUANA PROJECT: a novel about medicine and morality aka "a security expert's journey through the ethical weeds" Sam Burnett, a savvy security expert, is hiding in the catwalk of a medical marijuana production facility he has been hired to protect, caught in a surveillance plan he never thought he'd face.
In fact, Sam, a conservative family man who travels the country as a highly sought after security expert, doesn't even approve of marijuana and wonders why he's still working there. Over the course of two years designing, implementing and operating the entire security program for MedLeaf, Sam faces one moral conflict after another. Does he favor using medical marijuana to relieve a variety of physical symptoms, easing anxiety and providing pleasure? Or does he see it as an invitation to more serious drug use, mental instability and irresponsible, even dangerous behavior? You could call it a security expert's journey through the ethical weeds.
At first, Sam realizes that medical marijuana needs to be protected from ending up in the wrong hands and that taking the job means he can be home much more than before. But even the positive things Sam learns about medical marijuana are at odds with his religious upbringing and his conservative views about drug use, legal or otherwise.
When his son's best friend is killed in a car accident caused by a driver under the influence of medical marijuana, Sam reaches his breaking point and takes matters into his own hands, which leads to a potentially dangerous confrontation with his employers and a group of unknown provocateurs.
In the end, he must decide if he can personally continue to participate in the protection and perpetuation of this industry. Sam Burnett's dilemma is similar to that of millions of Americans. His story will resonate for all those struggling to make sense of this changing landscape in our society.

Sam Burnett, security expert, has been asked to provide security for a new medical marijuana company, MedLeaf. Accepting the job would go against all of his morals as Sam is very anti drugs, but he is concerned that if he turns the job down there is a chance that the marijuana plants could end up being stolen by criminals.
Deciding to accept the job, Sam is plagued by his conscience on whether he has made the right choice. When he starts to receive threatening letters, could it be more than his morals that Sam ends up losing?
Sam Burnett is a family man, married with two young children. He is honourable and well-liked by all. When he is offered the job he doesn't know which way to turn, and seeks guidance from his friends and family.
It was a tough decision for Sam and I felt sorry for him being put in that position, but I think he made the right choice. Sometimes you have to go against your heart and use your head, and he knew that he was the best man for the job to protect the plants.
He is exceptionally wise, and his expertise comes in handy, especially when the threatening letters started arriving, though I had already worked out what was going on, unfortunately.
I found The Marijuana Project very knowledgeable. There was a lot of factual information in the story in relation to marijuana, security and even the internet.
The book takes you on a journey with Sam over the two years that he worked for MedLeaf. There are plenty of secondary characters, but Sam is always at the forefront, from beginning to end.
One of the things that I liked was that Brian Laslow has given us, the readers, an insight into what Sam is thinking throughout the book.
The Marijuana Project is a wonderful, true to life book, that may just have you questioning your own morals on whether you would have accepted the job if you were in Sam's shoes.
Book Reviewed by Stacey
Purchase Links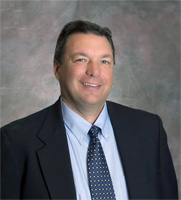 BRIAN LASLOW (pseudonym) has accumulated more than 25 years of experience in the security field and holds multiple certifications.
Since 2001, he has been an independent security consultant, providing risk assessment, system design, project management and ongoing security management services for a wide range of commercial, industrial and government clients.
The Marijuana Project is his début novel. A novel about medicine and morality…
Author Links