The Invisible Man by H.G. Wells – Book Review
The Invisible Man by H.G. Wells – Book Review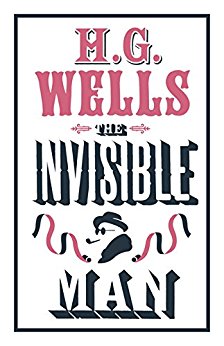 The Invisible Man
Author – H.G. Wells
Publisher – Alma Classics
Pages – 192
Release Date – 23rd February 2017
ISBN-13 – 978-1847496294
Format – paperback
Reviewer – Clive
I received a free copy of this book
Post Contains Affiliate Links

The mysterious Griffin arrives at a picturesque English inn during a snowstorm, swaddled in bandages which cover his face and with his eyes hidden behind dark glasses.
His odd get-up and irascible behaviour intrigue the locals, who believe him to be the victim of an accident. However, the true reason for Griffin's outfit is far stranger: underneath those clothes, he is completely invisible. As the cause of Griffin's state of transparency is revealed, his nefarious and destructive intentions become clear.
One of the foundational texts of science fiction, The Invisible Man has inspired numerous film and TV adaptations and remains chilling in its depiction of scientific experimentation gone wrong.

I have always been aware of the stories of H.G. Wells but my interest in him was really sparked when I read David Lodge's biography, 'A Man of Parts', a couple of years ago. H.G. certainly lived a colourful life!
Here Alma Classics have republished one of his earliest books and I found it very enjoyable. The science has some grounding but I got lost on the explanation as to how the invisibility was actually achieved.
The story relies heavily on the lead character's condition which leads to some excellent knock-about comedy, described extremely well. As with all good tales there is an underlying moral which in this case is the ancient message of be careful what you wish for.
For the aficionados this is not necessarily the original 1897 text. It is the 1924 Atlantic Edition updated for spelling and punctuation; not that I would have known any difference. Also, although the book is 192 pages long the actual story is just 175 pages with the remainder being Alma's usual notes, a short biography and a bibliography.
There is no doubt that H.G. Wells has a great descriptive style. Although the words are familiar the language can be different with a turn of phrase that often excited me. My favourite example was the sentence that ended: "… and then woke up with a curious persuasion of something wrong." Wonderful.
Given the brevity of the book and Alma's modest prices what excuse can there be for not reading this classic, you will not be disappointed. The Invisible Man is well worth four stars.
Book Reviewed by Clive
Purchase Links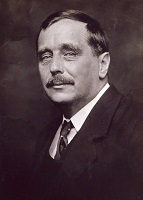 Herbert George Wells was born in Bromley, Kent, England, on September 21, 1866. His father was a professional cricketer and sometime shopkeeper, his mother a former lady's maid. Although "Bertie" left school at fourteen to become a draper's apprentice (a life he detested), he later won a scholarship to the Normal School of Science in London, where he studied with the famous Thomas Henry Huxley. He began to sell articles and short stories regularly in 1893.
In 1895, his immediately successful novel rescued him from a life of penury on a schoolteacher's salary. His other "scientific romances" – The Island of Dr. Moreau (1896), The Invisible Man (1897), The War of the Worlds (1898), The First Men in the Moon (1901), and The War in the Air (1908) – won him distinction as the father of science fiction.
Henry James saw in Wells the most gifted writer of the age, but Wells, having coined the phrase "the war that will end war" to describe World War I, became increasingly disillusioned and focused his attention on educating mankind with his bestselling Outline of History (1920) and his later utopian works. Living until 1946, Wells witnessed a world more terrible than any of his imaginative visions, and he bitterly observed: "Reality has taken a leaf from my book and set itself to supercede me."