The Sins of Others by Florian Schneider – Book Review
The Sins of Others by Florian Schneider – Book Review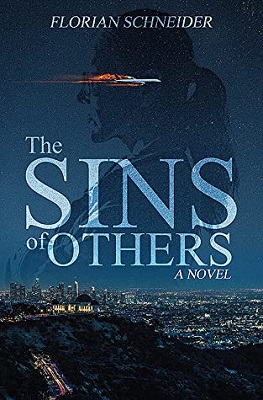 The Sins of Others
Author – Florian Schneider
Pages – 376
Released – 15th June 2020
ISBN-13 – 979-8654528414
Format – ebook, paperback
Rating – 3 Stars
I received a free copy of this book.
This post contains affiliate links.


Synopsis
1993. The war-torn Bosnian countryside. Jane Abbott, a seasoned English conflict zone photographer who is no longer easily surprised, is surprised. Stunned, in fact, to've come across the son of THE notorious Ingrid Heimlich—who, until her traceless disappearance twenty years ago, had been the world's most infamous leftist terrorist. Ben Heimlich, the stranded German kid and wannabe reporter she has picked up by the roadside, is either fearless or incredibly naïve—though probably naïve—and were it not for the platoon of Serbian partisans who intercept them on their way, she'd pestered him incessantly with questions of his mother's whereabouts.
1994. Still reeling from the horror he had seen in Bosnia—and, as ever, wondering where in the world his mother is—Ben Heimlich moves to the United States and settles in the sparkling local neighborhood and global allegory known as Hollywood. As he gets older and, eventually, more affluent, Ben realizes that, no matter how ostensibly successful he's become, he can't escape his lingering despair. When he meets Isabel, who's left her own traumatic early life in Mexico behind to make a new beginning in Los Angeles, his life takes a dramatic upward turn.
Chapter after chapter, Ben and his mother's backgrounds and personae are illuminated from a multitude of angles by, among others, a former student activist aboard a hijacked airplane on a dusty stretch of tarmac in the capital of Libya in 1971; an aging homeless actor in Los Angeles still waiting for his break in 1994; a young girl who stumbles through the smoldering ruins of Berlin in 1945; a US State Department operative who interferes with sovereign states all over South America; the involuntary teenage wife of an imperious Sinaloan drug lord who attempts to flee her gilded cage; and the ninety-something-year-old son of German immigrants who'd fought for the United States against his parents' onetime countrymen in World War II.
Florian Schneider's novel The Sins of Others begins in October of 1993 in the midst of the Bosnian War following the breakup of Yugoslavia. Reuter's correspondent and photojournalist
Jane Abbott is risking her life to cover the Croats and Serbians fighters. She picks up the main character, Benjamin Heimlich, whose car has broken down. Ben is a troubled twenty-one-year-old who is the son of Ingrid Heimlich, the world's most enigmatic left-wing terrorist. Jane's car is shot and disabled, Jane's driver is killed and then she is blown up by a stepping on a land mine.
The story jumps forward to Berlin outside a courtroom in 2016 and then a flashback to 1971 to detail one of Ingrid's most infamous acts of terrorism by the Red Underground Nation (R.U.N.)
and the men she led.
The author used dates as subtitles for a few short and many very, very long eleven chapters with subtitles in this order: 1993, 2016, 1971, 2016, 1994, 1945, 2002, 2003, 1986, and finally 2018. I found the plot hard to follow because of the jumping around and because the reader doesn't learn why the new characters are being introduced until midway through or sometimes near the end of a long chapter.
While reading, I sometimes felt continuing was useless, but when the relationships tied together, it was like a mystery solved. That aside, the author is very articulate, displays an extensive vocabulary, and writes beautifully. The novel is well edited. The characters jump off the pages and are easy for the reader to appreciate once they learn how they relate to the plot.
Purchase Online From:
---
What did you think of 'The Sins of Others'? Share your thoughts in the comment section below!
---
The above links are affiliate links. I receive a very small percentage from each item you purchase via these link, which is at no extra cost to you. If you are thinking about purchasing the book, please think about using one of the links. All money received goes back into the blog and helps to keep it running. Thank you.
Like us on Facebook – Tweet us on Twitter – Pin us on Pinterest