Wabi Sabi by Francesc Miralles – Book Review
Wabi Sabi by Francesc Miralles – Book Review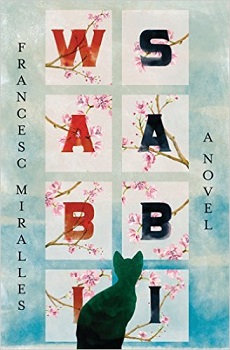 Wabi Sabi
Author – Francesc Miralles
Publisher – Alma Books
Pages – 208
Release Date – 23rd June 2016
ISBN-13 – 978-1846883989
Format – ebook, paperback
Reviewer – Jodie K
I received a free copy of this book
Post Contains Affiliate Links

Living apart from his girlfriend Gabriela, university lecturer Samuel is shaken from his humdrum existence when he receives an enigmatic postcard from Japan and the unexpected visit at work of a girl trying to identify the language of a strange, haunting song.
This sets Samuel on a quest that will take him to Kyoto, not only to discover the meaning of the cryptic message, which may hold the key to some of his unanswered questions, but also to find enlightenment, a new equilibrium and a reappreciation of the small joys of life.
Written with Miralles s trademark wit and lightness of touch, Wabi-Sabi is a delightful tale about love and bridging cultural divides.

Wabi Sabi caught my eye as the type of book I normally like to read with a bit of a twist. The emphasis of the blurb is put on the strange postcards turning up to our protagonist's door and a creepy song causing him to trek to Japan to find the source – it seemed to me like it was going to be your typical thriller/horror/mystery with a cultural twist.
I couldn't have been more wrong.
Wabi Sabi is an inspirational, uplifting read full of quote worthy sentences to live your life by. The postcards and 'mystery' is not at all the core plot of the book, and actually, our protagonist ends up taking a much larger spiritual journey than he does a literal one to Japan.
Meet Samuel – a bit of a loser who lives alone with his cat and has just had his heart broken by the love of his life. Being a university lecturer, he's dreading the boredom of summer vacation, and drifting into a deep depression. So, when a couple of postcards show up from Japan, he decides to visit Japan himself to work out who sent them and why.
We find out the source of the postcards about half way through the book – it was at this point that I dropped a star on the rating and saw the book as a 4/5. I was just a little disappointed – I wanted there to be more drama and more excitement surrounding the mysterious postcards.
However, when this stops becoming Samuel's main motive for being in Japan, he decides to make his time there worthwhile. He meets a girl, he goes travelling, he learns about what a 'Geisha' is and even receives his very own shadow dance. His travels are much more than that, though – he learns about life, love and himself.
For me, the ending of the book clawed a star back, making my final review of Wabi Sabi a surprising 5/5. The character's individual plots are all tied up – one of which ended up with me quietly sobbing on the train, with a twist that I definitely didn't see coming.
Some reviews online criticise the book for not having much drama, and the storyline being a little unrealistic – whilst at first my thoughts were the exact same, my appreciation for the literature itself overruled my want for drama. Honestly, this is one of the most beautifully written books I have ever read. Every sentence is poetic, and I have scribbled a ton of quotes from this book down in my notebook because I liked them so much!
Overall, Wabi Sabi really touched my heart, and I would happily read this over and over again. I would highly recommend this book to anyone who loves any form of 'self-help' or needs a bit of a pick me up through a tough time in life. Equally, though, anyone who enjoys learning about different cultures would enjoy this book – it's made me want to visit Japan!
Book Reviewed by Jodie K
Purchase Links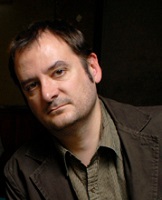 Son of a dressmaker and an erudite office worker, he was born in Barcelona on the 27th August 1968. After spending eight years in a religious school in la Ribera –just beside the Palau de la Música–, he attended high school at the extinguished academy ALMI and IES MONTSERRAT.
Despite his bad grades, he was accepted into the UAB's faculty of Journalism, which he quited after four months. That the same year, he started to work as a waiter at LES PUCES DEL BARRI GÒTIC, a bar in the Gothic Quarter where he learned to play the piano.
In the following year, returning to the Universidad Autónoma de Barcelona, he started studying English Literature, which he combined with precarious language teacher jobs. After five years of being a sloth, he stalled at the third year of his studies and quited them again.
Having been attacked by travel fever since the age of seventeen, he decided to leave everything behind to travel the world. A bunch of chance encounters led him to live in Croatia and Slovenia during the armed conflicts.
Upon returning to Barcelona, he resumed his academic life as a student of German Literature at the Universidad de Barcelona. Once he completed his studies, he attended a master for publishers. His entrance in the editorial world had started a year earlier, as translator of German and English spirituality and alternative therapy books.
Before finishing his postgraduate studies, he got hired as editor for a publishing house specializing in self-help books. There, he directed several collections, and he also wrote many different types of work under a pseudonym.
After leaving the publishing house, he promised to himself never to work again for a company. He decided to try his luck with a first youth novel. Since then, he basically dedicates himself to writing, and works as literary adviser for different publishing houses and an agency.
Author Links