Wilder Hearts by Lilly Gayle – Book Review
Wilder Hearts by Lilly Gayle – Book Review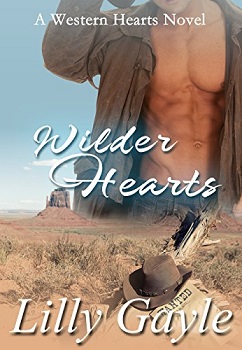 Wilder Hearts


A Western Hearts Novel – Book Two
Author – Lilly Gayle
Publisher – Glass Slipper Press
Pages – 294
Release Date – 6th May 2016
ISBN-13 – 978-1532746475
Format – ebook, paperback
Reviewer – Julie
I received a free copy of this book
Post Contains Affiliate Links

Writing about the outlaw, Jake the Snake, could be the opportunity of a lifetime—if it doesn't get her killed.
When Ellie Wilder takes her sister from their grandfather's home, she's determined to put her family back together and write of their adventures. Then she runs into Jacob Harper, a man who resembles Jake the Snake, a notorious outlaw who once rode with Billy the Kid. Is it possible the outlaw who escaped justice has mended his ways? Or is the handsome Mr. Harper now murdering servant girls in Austin? Finding out the truth could be the journalistic opportunity of a lifetime.
Former Texas Ranger Jake Harper has returned to Texas to help solve the Servant Girl Annihilator murders. But when a similar murder occurs in Harmony, Texas, Jake goes undercover as Jake the Snake to find a connection between the series of brutal murders. Then Ellie Wilder shows up. Her snooping could blow his cover and get her killed, but Ellie soon becomes a bigger threat to his heart than his investigation.

'Wilder Hearts' is the second book in the Western Hearts series by North Carolina-based author, Lilly Gayle and follows the fortunes of Ellie Wilder in 1886.
We join Ellie and her sister on their trip to Texas from Pennsylvania as she seeks to change the course of their lives, borne out of frustration with the path mapped out for her by her grandfather. We see much of the action from Ellie's perspective and some through the eyes of her love interest, Jake the Snake.
Gayle has embedded Jake amongst some historical characters of the time by suggesting he formerly rubbed shoulders with Billy 'The Kid' Bonney, John Henry Tunstall and Pat Garrett; in addition, she also makes mention of the Chisholm Trail. This is a clever idea and demonstrates that her background research has been thorough.
Ellie has strong character traits, some of which I found a little irritating but the author has not fallen into the predictable trap of depicting her main protagonist as a stereotypical heroine, with immaculate hair and a figure to die for. Ellie is no frail, fainting female. She's small and feisty with a determination to carve out her own path in life.
Jake gives off an aura of confidence however, once we have glimpses of his mind-set, we understand both the guilt and the demons which plague him.
I thought this novel would be a light-hearted read but Gayle has not shied away from touching on some dark areas of life and there is a degree of gritty realism to her writing.
The fast-moving pace was generally consistent but I did feel it sagged a little when the relationship between Ellie and Jake was developing. I also got a little bogged down with the amount of time spent on pondering Jake's true identity but overall I enjoyed much of the descriptive passages and meeting the foils the author introduced along the way.
I confess I have never read a 'western romance' before and would not have chosen this book but that would have been my loss, as it's a very good work of fiction. There is plenty of fascinating action to keep the reader entertained as Ellie and Jake try to track down and unmask a murderer. As such, the sex scenes were arguably a rather unnecessary diversion which added little to the plot but some readers may disagree with me. If you are easily offended then this book is not for you however, I think most fans that appreciate a multi-layered plot, will enjoy it.
I was torn between four and four-and-a-half stars however on balance this is a strong tale, well told and I think it deserves the higher rating. Congratulations to Lilly Gayle and I look forward to her next offering.
Book Reviewed by Julie
Purchase Links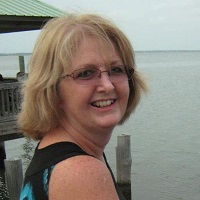 Lilly Gayle is a wife, mother of two grown daughters, a new grandmother, and a breast cancer survivor. She lives in North Carolina with her husband and when not working as an x-ray technologist and mammographer, Lilly writes paranormal and historical romances.
Over the years, she's convinced her family to take side trips to museums and historic sites while on vacation. Her daughters never complained—to her face—and thankfully, her husband enjoys those same activities. However, he doesn't seem to enjoy science fiction and the paranormal as much as Lilly would like.
Lilly grew up watching western, science fiction, and paranormal movies and television with her father. Her mother and both grandmothers taught her a love and respect for history, and she credits her love for reading and passion for writing to three wonderful teachers.
Author Links