The House of York by Terry Tyler – Book Review
The House of York by Terry Tyler – Book Review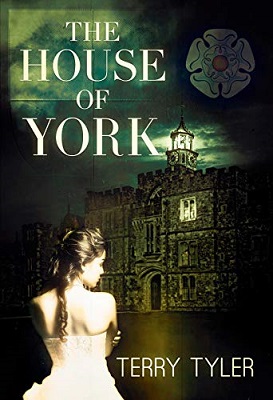 The House of York
Author – Terry Tyler
Pages – 532
Release Date – 19th October 2015
Format – ebook
Reviewer – Julie
Contains Affiliate Links
I received a free copy of this book

When widowed single mother Lisa Grey meets wealthy businessman Elias York, romance blossoms. Alas, she is marrying into a complicated family. Her new sister-in-law doesn't want to know her, middle brother Gabriel's marriage flounders under a cloud of infidelity and gambling debts, while the youngest, Richard, keeps his dark secrets well hidden—and his wife suffers in silence.

The House of York is the eleventh novel by accomplished Indie writer Terry Tyler. We first meet the York family in 1993 and follow their lives over the next twenty one years through the eyes of the main protagonists. We find ourselves in the privileged position of seeing their innermost thoughts and feelings as their intertwined lives unfold.
Whilst the story works well in its own right, a knowledge of the late Plantagenet and early Tudor dynasties is a clear advantage as it enables the reader to fully appreciate the parallels and subtle undertones which the author cleverly weaves into the plot. I found myself smiling at the use of character names and family dynamics all the way through the book. The notes at the end helpfully clarify the comparisons between the fictional contemporary figures and their historical counterparts and may well encourage many to explore a fascinating period of English history.
Terry Tyler has a clear writing style and maintains a consistent pace throughout. She also possesses the enviable knack of rendering the reader reluctant to put their Kindle down.
If you are looking for a compelling read with some dark twists, look no further than The House of York. I have no hesitation in awarding this excellent novel five stars.
Book Reviewed by Julie
Purchase Links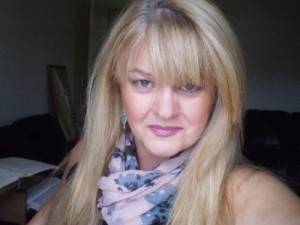 I have thirteen books on Amazon ~ Ten full length novels, two novellas and a short story collection. My latest publication is 'Best Seller', a novella about three writers…. well, they say 'write what you know'….!
I write most contemporary fiction, about the issues that concern so many today; divorce, infidelity, addiction, obsession with celebrity, dysfunctional families, body/image issues, meeting people via social networking sites. Three of my books (Kings and Queens, Last Child and The House of York) are modern day retellings of historical periods in the Tudor and Plantagenet eras.
Favourite writers: Deborah Swift, Carol Hedges, Douglas Kennedy, John Boyne, Gemma Lawrence, William Savage, Deborah Moggach, Mark Barry, Jon Krakauer, Phillipa Gregory, Robert Leigh, John Privelege, Dylan Morgan, Kate Atkinson, Norah Lofts, Dorothy Parker, Bill Bryson, PJ O'Rourke.
I love crime drama/thriller series like "24", "Breaking Bad", "Boardwalk Empire", "Game of Thrones" – the books as well as the TV series. I love watching films, and anything to do with history (reading, watching, or walking round places like Lindisfarne Priory going 'wow'), mountaineering or polar exploration. Netflix addict. Quite like zombies too 🙂
You can read more about Terry over on 'The Writing Life of: Terry Tyler'
Author Links
Terry Tyler Blog
Terry Tyler's book reviews
@TerryTyler4
Goodreads