Bean Bag Bazaar – Product Review
Bean Bag Bazaar – Product Review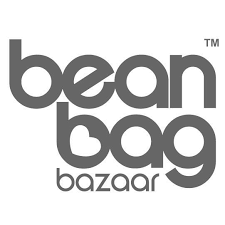 Sponsored Post – I was recently contacted and asked if I would like to test out a bean bag or chair and run a giveaway from a company called Bean Bag Bazaar. Considering that I think bean bags and bean chairs are the ideal places for sitting whilst you are reading, I agreed and took to loading up the website and having a nose around for the perfect one for me.
This was harder than you would imagine as Bean Bag Bazaar have numerous bean bags, bean chairs, bean loungers, and even two-seater bean chairs too. They have ones that recline, ones for gamer's, ones with footstools and even beanbags for children too. You should definitely check them out.
The bags/chairs come in a range of materials and colours and all at a decent price and with quick delivery too.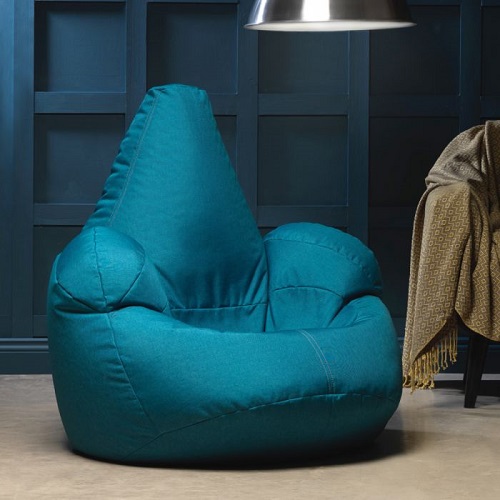 Eventually, I settled for ICON™ Oria Bean Bag Armchair which comes in four different colours. I particularly liked the teal colour and so that is what I opted for. You can also buy a footstool that matches the bean chair too.
One of the reasons I went for this chair was that it was versatile. It features Water-resistant Hydroweave technology which means that the chair can be used indoor and outdoor and has a carry handle.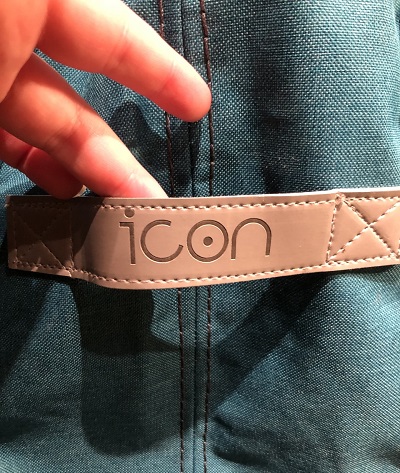 When it arrived it was actually bigger than I was expecting, the box was huge, but lightweight. I hadn't worked out the measurements beforehand, which if you are interested they are 98cm in length and 97cms Wide.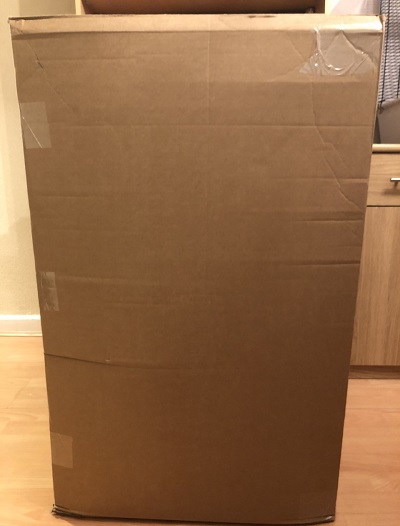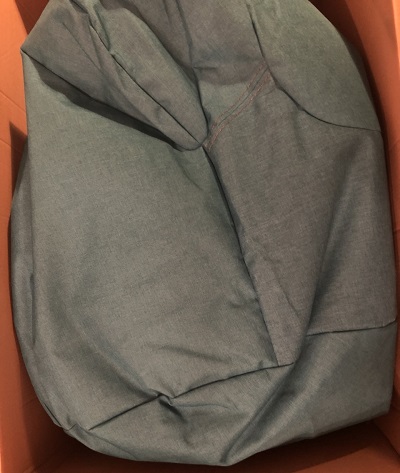 The chair arrived well packaged and in perfect condition, the colour actually looks even better than on the website. I instantly adored it. The big test though would be how comfortable it was and whether I could sit in it for an hour or two whilst reading.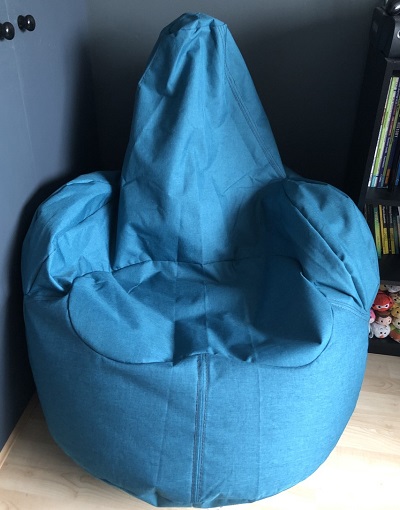 After everyone in the house had had their turn sitting in it, I settled down for an afternoon of reading. My husband thought it was a great excuse for me not to move for an hour – I did tell him I needed to be completely sure it was comfortable over a long period of time!!
The chair was amazing, I sank into it and didn't want to move once I had settled down, it is really, really comfortable and believe me it has become my new favourite place to read.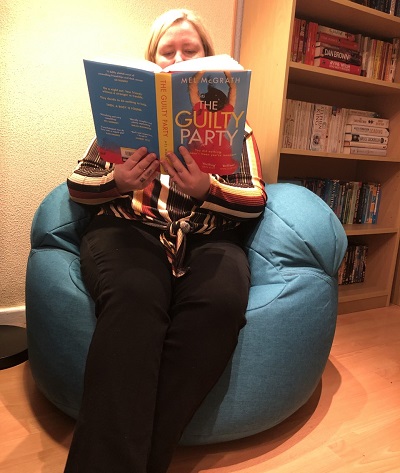 I do need to find a place for the chair to live as it is quite big, but it looks very stylish and the colour fits the theme of my living room perfectly, so I might just leave it there and then carry it, using the handle, to another room when the living room is in use and I want to sit and read quietly for a while.
So take a look at the company website and see all the wonderful beanbags and bean chairs they have. There is so much choice and they are perfect for us readers, be warned though you just might not want to get out once you have sat down.
The company has a five star rating on Trusted Pilot and also has quick delivery, including next day. I doubt that this will be my only bean chair, I have a feeling I just might be adding another one soon.
So make sure you visit – Bean Bag Bazaar and take a look at their fabulous and stylish items.
You can also visit them on their social media sites – Twitter – Facebook – Pinterest – Instagram
---
Disclosure: I received the bean chair for free for the purpose of this review. All thoughts, photos (except for one) and opinions are entirely my own.