Between Medicine and the Innerworld by Peter Edwards – Book Review
Between Medicine and the Innerworld Part One by Peter Edwards – Book Review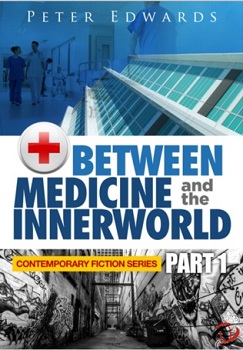 Between Medicine and the Innerworld
Part One
Author – Peter Edwards
Pages – 29
Release Date – 12th April 2016
Format – ebook
Reviewer – Stacey
I received a free copy of this book
Post Contains Affiliate Links

David likes to solve riddles. Life is the biggest riddle of all. How did people come into existence, how are they alive at all…and what is the point of him walking into the hospital for his first day as an intern for his long sought after job as a doctor, if he could die at any moment—just disappear.
He does walk in, however, along with his questions and doubts, into the glorious Glendale Hospital—recently rumored to be experiencing a questionably higher than normal death rate. Unfortunately, the splendor of the first impression appearance of Glendale doesn't rub off on David's miserable one with Dr. Williams; the doctor he's assigned as an intern for.
Williams is complex, he's revered by the fellow hospital patrons, and when David isn't trying to unpuzzle him, he realizes he's being taught important lessons. That he needs to love what he does or quit, is one of them. That one of the first files he's handed, Lucy, isn't just an assignment, she's a patient.
After being assigned to reveal horrific news about his new patient Lucy to her mother, who turns out to be a childhood friend, he walks solo towards her room, with thoughts of being infinite, yet fragile.

Between Medicine and the Innerworld is a series of short books about the medical profession and the patients that they treat.
In part one, we are introduced to intern David on his first day at Glendale Hospital, after training for the last ten years. He is keen to make a good impression on his first day, but his assigned doctor, Dr. Williams, doesn't seem to be that impressed with him.
His first case couldn't be more difficult or challenging for David. It's the case of a seven year old girl, and the diagnosis isn't good.
Being the mother of a ten year old that has an incurable life-threatening illness, that was diagnosed at 18 months old after many, many tests that lasted months, I have been in the situation of having to have the diagnosis broken to me by a doctor, or in our case a room full of medical professionals.
It was refreshing to see the flip side of what the doctors go through, and how they feel about having to hand out such a devastating diagnosis, that they know in a split second that family's life will change for ever.
David is a very conflicted individual, who sees life as a puzzle, and doesn't fully understand why we are all here on Earth. His also believes that patients are all puzzles and that you can't thoroughly diagnose someone until all of the pieces are slotted together.
He is the kind of doctor that you hope you will get when at the hospital. One who is determined to do all he can for you, and sees you as a human being, not just a patient.
At just 29 pages long Between Medicine and the Innerworld is extremely short and very quick to read, but don't let the shortness of the book fool you into thinking that this book isn't going to be as fulfilling as a full length novel. It certainly packs a lot in to the story.
The book ends just as David reaches the little girl's room to give her mother the devastating news, so you have to read part two to see what happens next, or curiosity will get the better of you.
Book Reviewed by Stacey
Purchase Links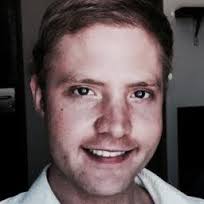 My pen name is Peter Edwards, and I'm currently 24 years old. Health, prosperity and the expression of genuine joy have collectively been a great inspiration to me.
The fascinating concept of "Health" has particularly enthralled me. By its nature, the term "healthy" isn't exclusively regarded as being free of disease or infirmity, but rather, more holistically, implies a state of physical, mental and social well-being.
At a young age, after little contemplation, medicine seemed the most fitting profession for facilitating such remarkable change; indeed, medicine it was.
Until now, my brief journey in healthcare has been nothing short of extraordinary. It wasn't all moonshine and roses, though. I wistfully watched the relentless suffering endured by many; the kind of adversity we seldom get to experience in everyday life.
Fortunately, it became evident that "despair" was only a small component of the tussle. Below the superficial struggle against disease often existed an intense determination to escape the tantalizing claws of death.
Witnessing the sweet victory and essentially new life granted after such endeavors have been humbling. This experience further fueled a desire to help provide a better fighting chance to those on the verge of developing potentially fatal, preventable diseases.
I hope that this series serves a dual purpose – to potentiate medical projects in the flesh and shed light on the clinical realm with an incentive to inspire.
Author Links