The first time I said I was a writer by Julia Wilmot – Guest Post
The first time I said I was a writer by Julia Wilmot – Guest Post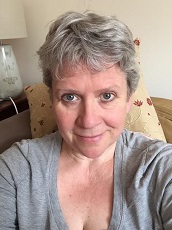 Julia Wilmot began her exploration of the spiritual life as a teenager at school. She was fortunate to meet a wonderful family who all practised Transcendental Meditation (TM) and her future was set. At the age of 15 Julia learnt TM and felt she had found her path in life. She was so sure that this path was the only one for her that she decided not to go to University and study law as she had previously planned but to devote herself to teaching TM and working within the charity that teaches the technique.
At 20, Julia was one of the founding members of a 300 people strong TM community in Skelmersdale, Lancashire and at 28 Julia became the Centre Chairman of the largest teaching centre for TM in Europe, which was based in Central London. Teaching Transcendental Meditation to people from all walks of life.
Julia began this novel in 1995 but it remained in a drawer for many years. She came across it again in the early 2000s and fitting in with becoming a mother in 2002 it took until 2015 to finish it.
Julia currently focuses her attention on her writing, blogging and looking after her family. Forty years on and she still practises TM, as do her husband and son and they live in the Chilterns in Buckinghamshire, UK. Post contains affiliate links.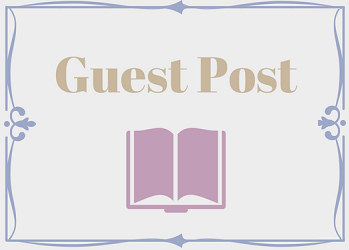 The first time I said I was a writer
My background is as a teacher of Transcendental Meditation (TM). I learnt TM at the age of 15 and knew with a shocking certainly that it would be my life. I can remember telling my careers teacher at school that I intended teaching TM and that would be my career. I can also remember him telling me that he thought the bottom would fall out of that particular market! Well at the age of 18 I left school and decided not to go to University to study law but to work for the charitable foundation that teaches TM in this country. It would be another 10 years before I trained to become a TM teacher. Soon after graduating as a Transcendental Meditation teacher I began to teach in the largest TM Centre in Europe at that time, in Central London.
Teaching TM was a very fulfilling role. Every Monday evening I would give a talk at the Kensington Library on TM and people would come along to hear about the benefits of the technique. We taught people from all walks of life and professional backgrounds. A colleague would give a talk on a Wednesday evening at the London Business School and then we would run courses of instruction twice every week. The course itself takes place over four consecutive days, an hour and a half on each day. It is still taught in exactly the same systematic way today, nearly thirty years later.
Up until recently whenever anyone asked me what I did for a living I would tell them that I was a TM teacher, although I haven't taught now for some years. In the intervening time I had become the Finance and HR Director of an International Management Consultancy run by myself and my husband. This didn't ever feel as though it was who I was, I had stumbled into this role.
Last year my son was celebrating his 13th birthday with some of his friends and this was really the first time I had been exposed up close to this little band of brothers. A charming group of very bright and polite young men they turned out to be. They did however seem to be a little curious about me. We present as a little out of the ordinary as a family. We are all vegetarian, we all practise TM and weirdest of all I drive a hybrid car! I also foolishly referred to a stone that one of them found on the back seat of my car as 'my magic stone.' It was of course just a stone I'd picked up on a recent trip to the beach. After they had marvelled at the lack of noise from my electric engine and the space age control panel showing how they whole hybrid thing works one of them plucked up the courage to ask, 'Julia, what do you do?' It was then that I realised that although being a TM teacher would always be a hugely important part of who I was my answer betrayed a new aspect of my life 'I'm a writer,' I said. I even believed it.
---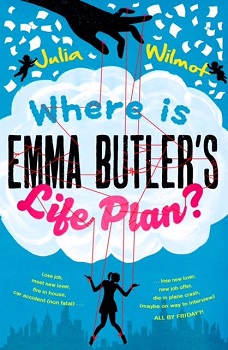 Where is Emma Butler's Life Plan?
Author – Julia Wilmot
Publisher – CreateSpace
Pages – 250
Release Date – 15th December 2015
Format – ebook, paperback

Emma Butler doesn't know it but she is about to get bit more angelic help than she was banking on. Someone has messed up, or have they?
It appears that Emma is about to be 'recalled' to heaven but has completed none of the tasks she had set herself for this life time. They must be completed before she is recalled and time is running out. Arch Angel Gregory decides to take over. He will be her Guardian Angel to ensure it all gets done.
There's a lot to do and a very short time to do it in. Gregory is determined that it will all be completed by hook or by crook. But where does that leave free will and what about Jack who has been chosen to be Emma's love interest? How will this impact him? Jack and Emma have no idea what is going on, but it's not going to be plain sailing.
Purchase Links

Author Links