The End of Law by Therese Down – Book Review
The End of Law by Therese Down – Book Review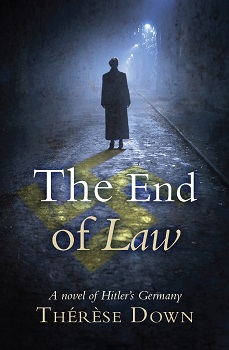 The End of Law: A Novel of Hitler's Germany
Author – Therese Down
Publisher – Lion Fiction
Pages – 352
Release Date – 15th January 2016
ISBN 13 – 978-1782641902
Format – ebook, paperback
Reviewer – Stacey
I received a free copy of this book
Post Contains Affiliate Links

Berlin, 1933: as Hitler rises to power, the law – designed to protect and serve – becomes twisted to the will of those who dream of a pure Aryan race.
SS Officer Walter Gunther is intensely loyal to the Third Reich. His readiness to kill without question or remorse would seem to make him the ideal candidate to lead the T4 euthanasia programme. SS Officer Karl Muller, a trainee doctor and engineer, is also brought into the programme, and assured that his work is consistent with the Hippocratic oath he's due to take.
Their mandate: to kill the "unworthies" – not just the Jews, but crippled children, the mentally ill, homosexuals. Hedda, Walter's wife and old acquaintance of Karl, has no idea of what their work entails. Until, that is, the fate of their families is at stake, and each must confront afresh the choices they have made.
This dark, tense novel is a compelling story of human tragedy, and man's potential to revel in, or fight against, the evil actions of a corrupted nation.

The End of Law is about WWII, though unlike other books about this devastating period in history, this book focuses on the lives of three individuals and their role in the war.
SS Officer Walter Gunter is a brutal, bloodthirsty man. He has no qualms about following orders to kill hundreds of thousands of innocent men, women and children, as ordered by Hitler.
His wife Hedda is a gullible woman, who is blind to the disgusting actions of her husband. They don't have a happy marriage, as Walter is not only a brutal man to the people, but to his wife too.
I was surprised that a woman who seemed to be as clever and articulated as Hedda could be blind to her husbands actions. How you wouldn't be able to notice that your husband is capable of murder is beyond me.
Officer Karl Muller is a a trainee doctor and engineer. His role is in the euthanasia program, killing the disabled and mentally ill people in the T4 program to rid the world of the 'unworthy'. The Holocaust. He doesn't like being part of the program and is repulsed enough to try to end it by letting the world know what is really going on in his country.
The book is quite hard to swallow and does delve deep into some of the terrible events that took place. If you are easily upset, then you might want to give this book a miss.
Yes it is a fictional story, but there is a lot of truth in it about what happened in Nazi Germany. It will open your eyes to the atrocities that took place. You may have heard about them, but this book delves deeper and will have you reeling in horror at some of the information.
I was happy to see towards the end that Hedda finally had her eyes opened to the monster that her husband really was, and grew from a feeble woman into a headstrong woman.
The End of Law is a hard-hitting novel, that I'm sure must have been hard, yet fulfilling for Ms. Down to write.
Book reviewed by Stacey
Purchase Links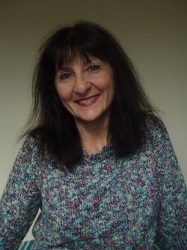 Therese Down was born in St. Albans, Hertfordshire, to Irish parents but grew up in the Midlands and a couple of years at boarding school in co. Tipperary, Eire.
She has taught for more than two decades in a variety of state secondary schools and sixth form colleges and since 2001, has held two successive Head of English posts in a High School and her present post, in a Birmingham Sixth Form college. She has three adult children and lives in Worcestershire.
Author Links