Sapient by Jerry Kaczmarowski – Book Review
Sapient by Jerry Kaczmarowski – Book Review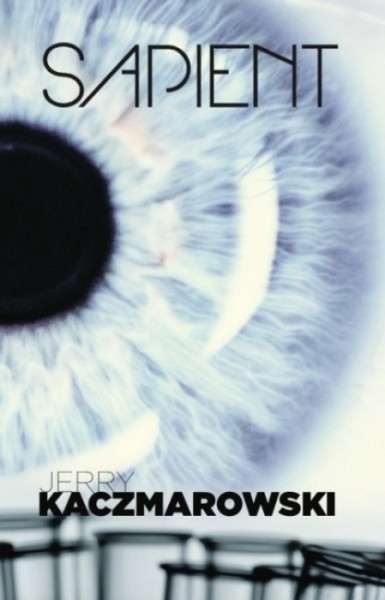 Sapient
Author – Jerry Kaczmarowski
Pages – 380
Release Date – 14th April 2015
Format – ebook, paperback
Reviewer – Stacey
Rating – 5 Stars
I received a free copy of this book
Contains affiliate links

Abandoned by her husband after the birth of their child, Jane Dixon's world is defined by her 12 year old autistic son, Robbie, and the research she does to find a cure for his condition.
She knows her work on animal intelligence may hold the key. She also knows that the research will take decades to complete. None of it will ultimately benefit her son.
All that changes when a lab rat named Einstein demonstrates that he can read and write.
Just as her research yields results, the U.S. government discovers her program. The army wants to harness her research for its military potential. The CDC wants to shut her down completely. The implications of animal intelligence are too dangerous, particularly when the previously inert virus proves to be highly contagious.
She steals the virus to cure her son, but the government discovers the theft. She must now escape to Canada before the authorities can replace her son's mental prison with a physical one.

When I was first contacted and asked if I would review Sapient I'll be honest, I had never heard of the book, nor the author, Jerry Kaczmarowski.
But wow, am I glad that I had the opportunity to read and review it.
Sapient, is not only a compelling, page turner of a book, it is also very thought provoking and I often found it was still whizzing around my mind, well after I had put the book down. At one point I had finished a chapter, that ended on a cliff hanger, and for the rest of that night I couldn't sleep until I knew what happened next. For a book to be able to do that to me is truly remarkable.
Dr.Jane Dixon is a woman on a mission to help find a cure for those with autism. She is dedicated to her job, working in a laboratory as a researcher on animal intelligence. She has injected many rats with the virus she has been developing, but none are as smart as Einstein, who can count to a thousand and communicate as well as complete the maze challenges she sets him.
Her chemistry with her test subject, Einstein the Rat and later a German Shepherd named Bear show how caring and loyal she is. She is very protective of them and doesn't think of them as animals, but as little children.
Robbie is Jane's 12 year old autistic son. He is a remarkable character. His mannerisms and actions, give people an insight into the mind of an someone with autism. Being the mother of an autistic 12 year old, I thought Jerry got Robbie's character spot on and I could see my own son in Robbie.
When Jane does the unthinkable to Robbie and injects him with the virus, that hasn't been tested on humans, we see a very different Robbie as the virus takes hold. A more confident Robbie, who has to learn to take care of himself, when the authorities find out what Jane has done.
I loved the cat and mouse style chase that ran through the story, with the authorities trying to track down Robbie after Jane tells him to run, worried that they'll put her son in a cage and do tests on him. I was kept amused at the novel ways he got himself out of sticky situations.
I found the animals of the story kept the fun aspect in the book. The way Einstein and Bear bounced off each other and thought that they were better than each other had me laughing.
The book is filled to the brim with dilemmas. There are lots of twists and turns and moments when I had no idea where the story was going to take me next, which kept me on my toes.
I found the book addictive and hard to put down, as there was just so much going on, on every page.
The book had me thinking about a world where peoples intelligence could be improved, but would it always be for the better?
Overall, I thought the book was engaging and thrilling, I loved every page of it.
Book reviewed by Stacey
Purchase Links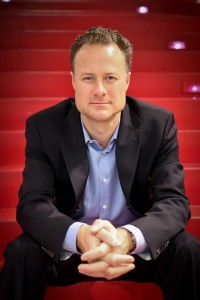 Jerry Kaczmarowski lives in Seattle with his family. He writes techno-thrillers that explore the benefits and dangers of mankind's scientific advancement.
His first book, Moon Rising, was released in June 2014. His second book, Sapient, was published in April 2015.
Jerry spent the first twenty years of his professional life in the consulting industry on the West Coast. His fascination with technology is matched only by his love of stories.
His books intertwine action with a keen insight into how technology will shape our lives in the coming years.
Author Links